Author Archives: Sean Crose
Fury "Confident This Fight Is Going To Get Made In The next Few Days."
Posted on 04/12/2021
By: Sean Crose
"If I don't know anything by Tuesday, I'm just going to move on," Tyson Fury told Behind the Gloves this past weekend. He was referring, of course, to developments regarding his much hoped for heavyweight title match with Anthony Joshua. "It's been a long time in the making," the WBC and lineal heavyweight champion said. Indeed. Negotiations seem to have been going on forever. Much of the delay clearly has to do with Covid and finding the right venue for a fight of this size. Still, fans – like Fury – are growing impatient with what some see as a sad trend among boxing's old guard.
For, while a crop of young stars like Teofimo Lopez have reached out to challenge themselves, observers have taken note that established stars like Fury and Joshua, along with Bud Crawford and Errol Spence, have yet to face off in the ring. What's more, boxing's past stars, such as Mike Tyson, and social media influencers, like the Paul brothers, are happily filling the void being left by some of boxing's current ruling crop. With that being said, Fury makes it clear to Behind the Gloves that there is big reason to hope he and Joshua will indeed meet in the ring within the next few months.
"I'm pretty confident this fight is going to get made in the next few days," he says, "because from what I've heard, there are some big players involved and there's some big offers come in from very rich people and very rich countries." Both Fury and Joshua are well known commodities, which, coupled with the intriguing potential matchup, means they are both apt to be very well paid should they agree to fight. Finding a way to make such a battle lucrative in today's environment appears to take an almost obscene amount of time.
Still, Fury appears to be placing things in a positive light for the moment. "I'm sure that they're going to be very good offers," he says in the video. The truth is that Fury hasn't fought in over a year, since he stopped Deontay Wilder in their highly publicized 2020 showdown. Joshua himself has only fought once since that period, handily besting mandatory challenger Kubrat Pulev last December.
Although matters have moved at a tortoise's pace, both Fury and Joshua have expressed what appears to be a genuine interest in meeting in the ring.
More Headlines
Ennis Knocks Out Lipinets With Thunderous Sixth Round Shot
Posted on 04/11/2021
By: Sean Crose
Jaron Ennis had wanted an opponent of note for a while. On Saturday night, at the Mohegan Sun Casino in Connecticut, the undefeated rising welterweight took on former titlist Sergey Lipinets in a scheduled 12 round affair. Ennis, who had won 24 of his 26 fights by knockout (he hadn't suffered a single loss)was the featured attraction on this weekend's Showtime Boxing broadcast. That meant a win over the skilled Lipinets would be hard for the division's bigger names to ignore. Still, the 16-1-1 Lipinets was not known for being anyone's easy night of work.
The first round was close, with each man trying to find effective range. Ennis went to the body very effectively in the second. By keeping his range and landing well, Ennis was able to control the third. A powerful uppercut sent Lipinets down in the fourth. He got up and fought gamely, but Ennis was able to bang away essentially at will. The fifth saw Ennis get rocked with a low blow, but still manage to look good against an aggressive Lipinets. A sudden left at the end of the sixth put Lipinets, who was fighting hard, down and thoroughly out.
More Headlines
Showtime Recap: Stanionis Decisions Game Dulorme
Posted on 04/10/2021
By: Sean Crose
Well known vet Thomas Dulorme appeared on Saturday's Showtime Boxing card from the Mohegan Sun Casino. The 25-4-1 fighter faced the rising Eimantas Stanionis, who at 12-0 was looking to elevate his career with a win over truly notable competition. Stanionis, a former Lithuanian Olympian, had been on the receiving end of some good press, but the 31 year old Dulorme was certainly hoping to earn another notable win, this time against a young – Stanionis is 26 – up and comer. The fight went down in the welterweight division and was scheduled for 12 rounds.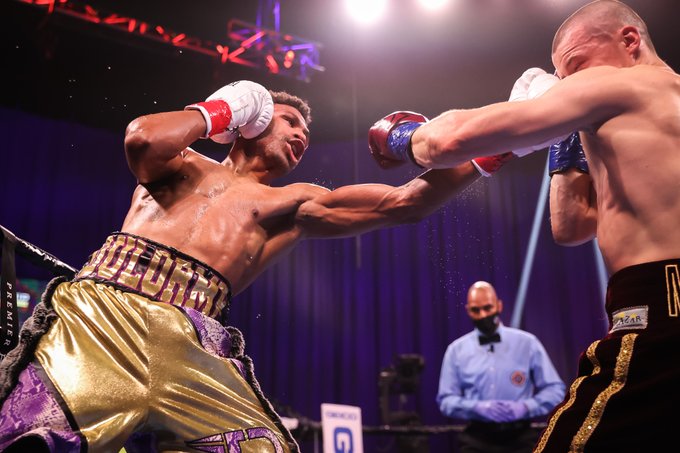 Dulorme fought well in the first while Stanionis stalked him. Dulorme continued to box fluidly in the second, effectively keeping his opponent from making anything happen. Stanionis appeared to up his output in the third, though Dulorme continued to throw far more punches. The fourth saw Dulome continuing to throw more – but Stanionis was landing and landing hard, especially to the body. By the fifth, a pattern had developed were Dulorme would land more, but Stanioni would land more powerful shots. Stanionis pursued in the sixth, but Dulorm boxed his way to an impressive round.
By the seventh it looked as if he whole fight had come down to whether or not Dulorme could keep from gassing out or getting hurt before the final bell. Dulorme continued to avoid and outpunch his man in the eighth. Still, Stanionis was able to make his punches count. It was a question of power versus volume Stanionis' power shots may have tilted the tale in his favor in the ninth.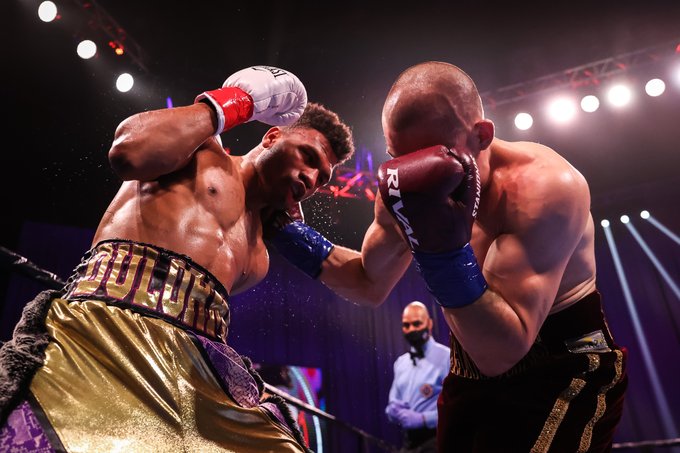 Both fighters looked like they might be tiring in the tenth. Dulorme didn't appear to land as much in the tenth as he previously had. After the eleventh round, he claimed he couldn't see through one of his eyes. Stanionis was able to hurt his man in the 12th and final round, though the rugged Dulorme fought hard until the final bell. The judges ultimately ruled the fight for Stanionis by scores of 117-11, 115-113 and 116-112
More Headlines
Showtime Recap: Ancajas Decisions Rodriguez In Tough Battle
Posted on 04/10/2021
By: Sean Crose
Showtime Championship Boxing returned to the Mohegan Sun Casino in Connecticut on Saturday. First up was a bout for the IBF super flyweight title, as defending champion Jerwin Ancajas defended his crown against the 22-1 Jonathan Javier Rodriguez in a scheduled 12 round affair. The 32-1-1 Ancajas had defended his title a total of eight times. Rodriguez, his mandatory opponent, was looking to leave his mark on the fight world by besting the Filipino champion before Showtime cameras.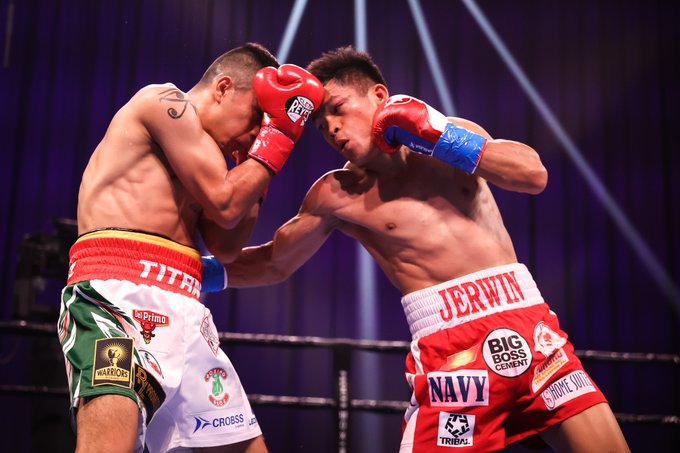 Ancajas was able to rock his man in the first. Rodriguez came back and performed well in the second, as well as the third. Ancajas arguably reasserted himself in the fourth, and then the fifth. The sixth saw both men trading leather in exciting fashion. Both fighters also traded blows in the seventh. Ancajas exploded with shots, and sent his man down in the eighth. Rodriguez gamely got back to his feet and was able to beat the count. Still, Ancajas effectively worked the body in the ninth.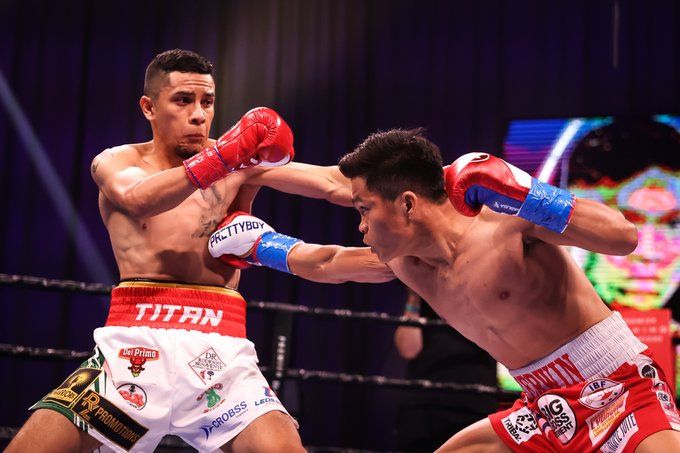 Rodriguez continued to take punishment in the tenth, but was amazingly able to stay game. The challenger Rodriguez actually appeared to be the more active of the two fighters in the eleventh. The final seconds of that round were particularly impressive, as each man truly gave his all. Both fighters continued to dig deep in the 12th and final round. Anjacas ended up keeping his crown by seemingly wide scores of 115-112, 117-110 and 116-111.
More Headlines
Floyd Mayweather-Dana White Partnership Talk Kicks In Again After Social Media Post
Posted on 04/09/2021
By: Sean Crose
"HOOOOOOOLY SHIIIIIIIT!!!!!!" UFC honcho Dana White tweeted this week. "WTF is goin on here (?)" The quote appeared above a picture of White, Rizin Fighting Federation boss Nobuyuki Sakakibara…and Floyd Mayweather. The post, of course, got social media humming, for both White and Mayweather know how to draw in attention better than anyone. According to Skakibara, the presence of White was unexpected. He was meeting with Mayweather, who he worked with on 2018's exhibition bout between the former great and Tenshin Nasukawa, when White surprised him. "When I was having a meeting with Mayweather," the Daily Mail quotes Skakibara as tweeting, "I was surprised when Dana appeared when I was told, 'I have a guy who wants to see Sakakibara from now on, so I'll call him by phone."
Not that the Rizing Fighting Federation honcho appears to have minded. " It's been about 15 years," the Mail quotes Skakibara as stating, "since I met him again…one of the guys I wanted to meet back in the industry. Something may be born by chance!'  Of course, in combat sports few things happen by chance, lest it be a one punch (or one kick) knockout. The truth is that Mayweather and White had a smashing success when they orchestrated the beyond lucrative fight between Mayweather and UFC star Conor McGregor in 2017.
And it appears they've been wanting to team up again for a while now. While Mayweather is seemingly retired, he's not above an exhibition bout – nor has he ever been afraid to be in the spotlight. White, on the other hand, has been wanting to make his mark in the boxing business for years now. What a deal between the two men and Skakibara might entail is anyone's guess. Professional fighters are now far more apt to jump into a new combat sport than has been the case in the past.
Still, there's a chance, a very good chance, that this could be much ado about nothing. Again, Mayweather and White love to be in the public eye. What's more, they both have a knack for keeping their fan bases on their toes. They supposedly had made a deal a few years back, but that deal reportedly ended up falling through. One only knows what, if anything will come from their encounter with Skakibara. Then again, few originally thought a fight between Mayweather and McGregor was possible – and then it broke the bank.
More Headlines
Showtime Preview: Jaron Ennis Versus Sergey Lipinets
Posted on 04/09/2021
By: Sean Crose
Jaron Ennis has wanted an opponent of note for a while now. This Saturday night, at the Mohegan Sun Casino in Connecticut, the undefeated rising welterweight will take on former titlist Sergey Lipinets in a scheduled 12 round affair. Ennis, who has won 24 of his 26 fights by knockout (he hasn't suffered a single loss) is the featured attraction on this weekend's Showtime Boxing broadcast. That means a win over the skilled Lipinets will be hard for the division's bigger names to ignore. The fact is irrefutable: Lipinets can make or break the slow trajectory of Ennis' rising star.
Not that Lipinets intends to simply be an opponent. He's held a world title belt at junior welterweight, after all. What's more, his only loss was at the gloved hands of a legitimate big-name fighter – Mikey Garcia. And that loss came via a decision, not a stoppage or knockout. In other words, the 16-1-1 Lipinets is a legitimate step up for Ennis…and Ennis is a potential career booster for Lipinets. This could prove to be an interesting fight. Lipinets may be close to 10 years Ennis' senior, but at 32, he is far from over the hill in contemporary boxing years.
Well known vet Thomas Dulorme will also appear on Saturday's card. The 25-4-1 fighter will be facing another rising star, Eimantas Stanionis, who at 12-0 is looking to elevate his career with a win over truly notable competition. Stanionis, a former Lithuanian Olympian, has been on the receiving end of some good press, but the 31 year old Dulorme will certainly be hoping to earn another notable win, this time against a young – Stanionis is 26 – up and comer. The fight, like Ennis-Lipinets, is being held in the welterweight division and is scheduled for 12 rounds. It will be fascinating to see how this one plays out.
The IBF super flyweight title will be at stake on Saturday, as well, as defending champion Jerwin Ancajas will defend his crown against the 22-1 Jonathan Javier Rodriguez in a scheduled 12 round affair. The 32-1-1 Ancajas has defended his title a total of eight times. Rodriguez, his mandatory opponent, is looking to leave his mark on the fight world by besting the Filipino champion before Showtime cameras. Whether or not Rodriguez will actually be able to best the southpaw Ancajas is another story. The entire card begins at 9 PM Eastern Standard Time Saturday evening.
More Headlines
Will Fury-Joshua Go Down This Summer?
Posted on 04/08/2021
By: Sean Crose
"We're out there grafting away every day to get this done," promoter Eddie Hearn tells Sky Sports. He's referring to the much anticipated heavyweight title fight between Tyson Fury and Anthony Joshua. The two camps have been working to make a fight happen…but the truth is that it's been a while now, and some are wondering aloud what exactly is going on. With some fans losing interest in an Errol Spence-Terence Crawford welterweight match that they believe may never happen, the pressure is on Joshua's promoter Hearn, as well as Fury's promoters Bob Arum and Frank Warren, to produce results.
"At the end of this week both fighters and the teams will be presented with all the offers and options on the table," says Hearn, "of which there will be multiple ones." After that, Hearn claims "it's over to them." While admitting it's very difficult to make a bout of this nature happen, Hearn makes it clear that team Fury isn't being as positive about the process as it should be. "A little bit of support would be nice, John (Fury's father), and Tyson, thank you very much." With all that in mind, Hearn claims he's "as confident as ever that this gets done."
Fury is the lineal and WBC heavyweight champion of the world. He was last seen in the ring back in February of 2020, when he stopped Deontay Wilder within seven to win the WBC and lineal championships. As for Joshua, the man won back his WBA, IBF, and WBO heavyweight titles in December of 2019 when he outclassed Andy Ruiz, who had previously stopped him. Since that time, Joshua has crushed longtime contender Kubrat Pulev in a mandatory title defense. Needless to say, Fury-Joshua is a fight fans would like to see, and for good reason.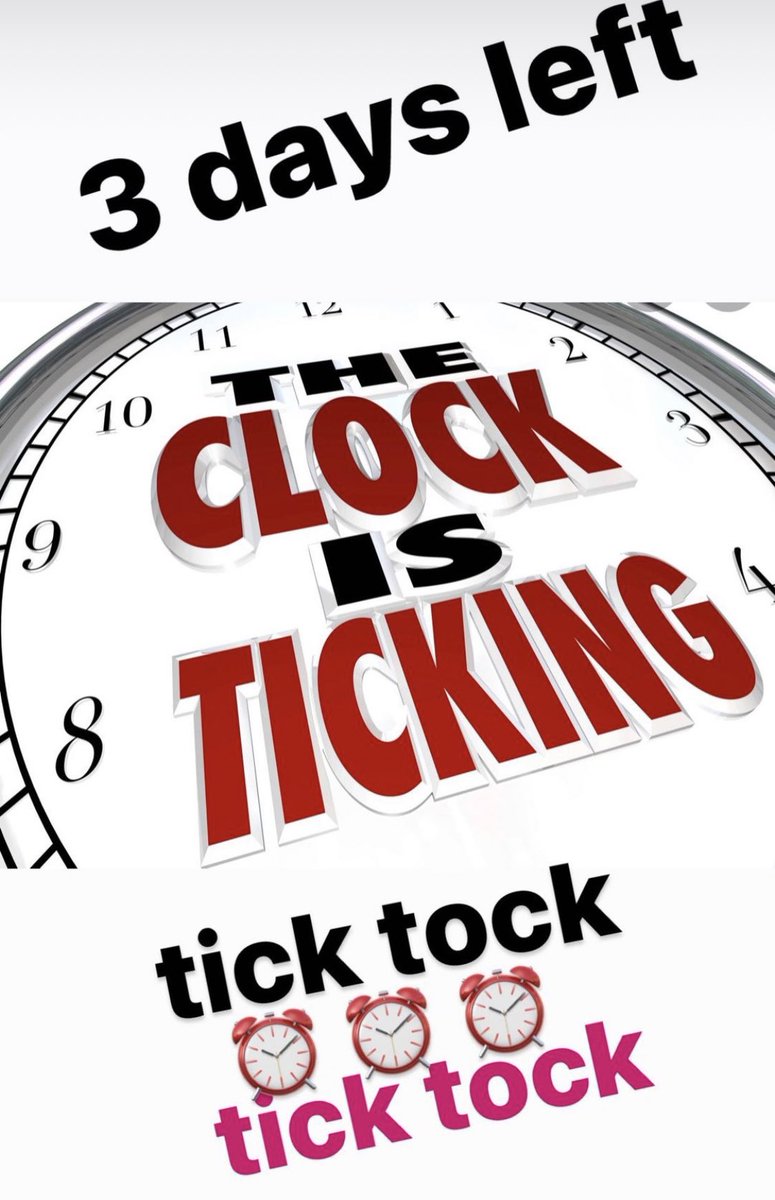 With names like Klitschko and Wilder having been vanquished, Fury and Joshua are the two men left standing at heavyweight. The winner of a battle between them would decide once and for all who the king of the heavyweight division is – at least until, of course, a rematch happens. What's more, these are two towering fighters, closer to seven than to six feet, who both happen to come from England. Again, this is a fight fans want to see. It appears in social media, though, as if the public may be starting to become impatient. The same goes for Fury, who on Wednesday posted an image declaring there were "three days left," presumably in reference to getting the fight done. Hearn, however, remains positive.
"I believe you will see this fight in the summer," says Hearn.
More Headlines
The One Thing That Makes Canelo Great
Posted on 04/07/2021
By: Sean Crose
I want my university students to emulate Canelo Alvarez. Truly. I don't necessarily want them to box or to aim to behave like Canelo in his private life (which the man keeps private). No, what I want my university students to do is employ the one thing that makes the red haired fighter great. For Canelo, more than anyone else, has never let a bad night go to waste. A high profile loss, a draw and two too close for comfort decision wins haven't been excused away. Rather, they appear to have been improved upon. Canelo doesn't fear defeat – he learns from it.
No athlete in contemporary combat sports has improved over the years the way Canelo has. There is no denying the Canelo who recently plowed through Avni Yildirim is not the same fighter who Floyd Mayweather made easy work of in 2013. Of course, Canelo is now older, and bigger, than the man bested by Mayweather close to a decade ago, but he is also in possession of a ring IQ that is probably the best in the business. Even when in tough against the likes of Gennady Golovkin, Sergey Kovalev, or Erislandy Lara, the man never once appears ill at east. For the mind is working, and he is sure of the plan.
That sort of confidence doesn't come overnight. It comes from trying – and sometimes failing. There are those – this author included – who feel he never truly defeated Golovkin. This writer also felt it was Lara who should have gotten the nod in their 2014 battle. Yet, even if all these men were simultaneously in their primes at the moment, this writer would also favor Canelo were he to face them now. For Canelo is currently a combination of speed, slick defense, and power in the ring. Canelo's body shots, in particular, are things of terrible beauty.
All of these things have been honed over time. Such skills can be honed when one has a steady diet of challenging experiences, and Canelo has faced one notable challenge after another. Although not all of his fights are high level events, no one fighting above lightweight today is regularly engaging in the type of competition Canelo is at the moment. With an upcoming fight against the gifted and slick Billy Joe Saunders right around the corner, Canelo is once again taking a risk. And why shouldn't he? If experience is a teacher, then he is unquestionably the game's most well learned student.
More Headlines
Modern Classics: Hagler-Leonard
Posted on 04/06/2021
By: Sean Crose
Boxing has always gone hand in hand with controversy. Whether it's the sport's brutality, the unfair treatment of fighters, fixed fights, poor matchups, or media bias, there's always something not to like about the sweet science. Fortunately, there's so much more to love about what may well be the purest sport on earth. Still, it's hard to shy away from the sport's controversial nature – and few events have been as controversial as the 1987 Marvelous Marvin Hagler – Ray Leonard middleweight battle. Although there was no long count, or fan man, no loaded gloves, or officials on the take, the judges' decision on April 6th of that year is still the source of hot debate all these decades later.
First, the facts: defending middleweight champion Hagler stepped into the ring at Caesar's Palace in Vegas that night to face the world's most popular fighter, Leonard. The individual known as "Sugar Ray" not only came out of retirement, but moved up in weight for the match. Hagler was understandably favored, but it's said that Leonard waited until he saw Hagler start to show some wear and tear in the ring before he took the fight. Perhaps even more interestingly, it's said Leonard had planned to fight aggressively in order to stop Hagler within the distance, but a cut in training forced him to alter the plan.
No matter what the truth may be, Leonard and longtime trainer Angelo Dundee had a brilliant strategy leading into the bout – outbox and avoid the feared Hagler, enter the ring in the kind of condition that can maintain a slick performance and and turn the would be fight into a chess match. The only problem was that Hagler, famous for his huge stoppages against the likes of Thomas Hearns and John Mugabi, was as much a boxer as he was a brawler. And so the match billed as The Superfight ended up being a very high end contest, with Hagler perpetually pursuing the slick Leonard, who retreated and fired away at his man in impressive flashes.
The question ended being simple on the surface of things: Was Hagler better at pursuing his man, or was Leonard better at flustering his pursuer? That question is still being argued today…because the fight really was that close. Ultimately, however, the judges saw it for Leonard. It was a shining moment for the new middleweight champion, marred only by one judge, who ruled in Leonard's favor by an eye raisingly wide score of 118-110.
Perhaps the most unspoken of aspect of Hagler-Leonard is the fact it would probably still be controversial if the judges had ruled in favor of Hagler. Again, it was that close. And so the debate rages on…
*cover photo by Getty Images
More Headlines
Manny Pacquiao Has An Offer To Those Abusing Asians: "Fight Me Instead."
Posted on 04/05/2021
By: Sean Crose
With a rash of assaults on Asians and Asian Americans rocking the United States, one of the most famous athletes on the earth has something to say. "We have one color in our Blood!" Manny Pacquiao tweeted late last week. "Stop discriminating. LOVE AND PEACE TO EVERYONE!! #StopAsianHate" This message was accompanied by identical photos of Pacquiao before pictures of what to appear to be victims of this latest crime wave. The words "STOP ATTACKING ASIANS WHO CAN'T DEFEND THEMSELVES," appear above the pictures in a variety of different languages followed by the offer: "FIGHT ME INSTEAD – Manny Pacquiao."
Sadly, it's doubtful those who enjoy hurting innocent people would have the courage to face the legendary – and still active – fighter. Pacquiao may not be big, but as someone who has stood directly in front of the man, I can attest the fighter gives off a vibe that he is not to be trifled with. Then there's power shots he throws from what seem to be thousands of different angles. Again, anyone eager to sucker punch an innocent person of any color isn't apt to be brave enough to take Pacquiao up on his offer. Not that the eight division champion has a shortage of opponents to face.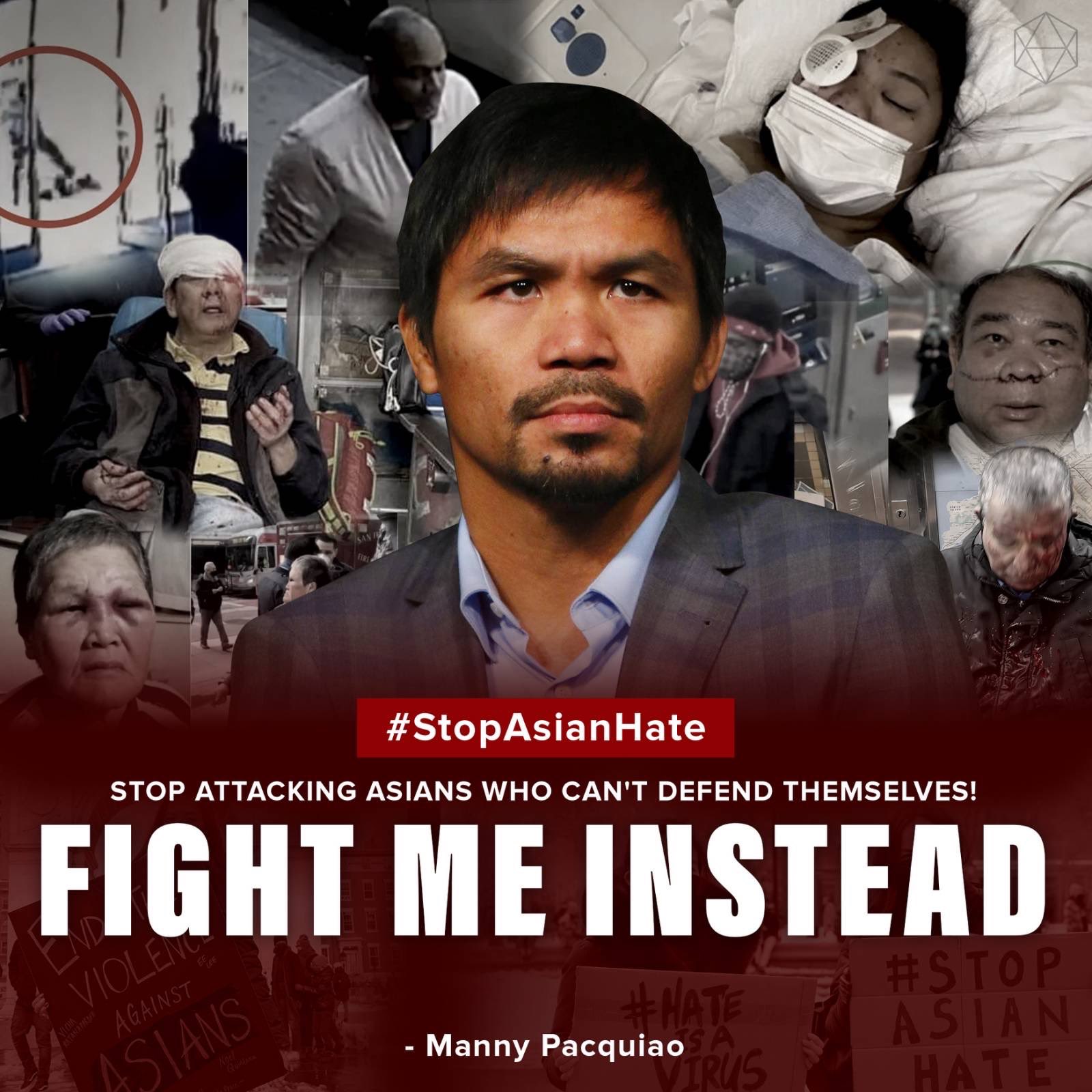 For Pacquiao, who last fought in the ring back in 2019, has the fight world wondering who his next opponent will be – even though he's well into his forties. The fighter, who is also a Filipino Senator, surprised some people when he bested the talented and considerably younger Keith Thurman over a year and a half ago. Covid is undoubtedly one of the reasons Pacquiao hasn't fought in so long. Still, names like Terence Crawford, Mikey Garcia, and even Conor McGregor have been mentioned as possible opponents. An announcement regarding the important details of Pacquiao's next fight have been expected for some time.
Not that any of that matters to those who are being harmed on a regular basis simply because they are Asian or of Asian background. People, innocent people, simply deserve to be left alone. This is a fundamental moral fact of life. Still, influential people are heard and are taken seriously. And Pacquiao is nothing if not influential. He is, perhaps, the most famous Asian individual in the world today. A product of poverty who started boxing in the Philippines as a young man, Pacquiao has gone on to earn unimagined levels of fame, fortune and accolades. He's also regarded as being particularly generous with his hard earned good fortune.
More Headlines
Frampton's Moment To Pack It In Is Herring's Moment To Shine
Posted on 04/03/2021
By: Sean Crose
"What's impressive about (Carl) Frampton," I wrote way back in late 2013, "isn't so much his punching power – though it's impressive – as it is his ability to change styles. One minute he's fighting like a small version of Roberto Duran, the next he's fighting like a really small version of Gene Tunney. I've seen the guy destroy one opponent with body blows, but I've also seen him knock out another while fighting in retreat." Needless to say, I was impressed with what I saw in the young Irishman at the time. I ended the article, however, with a rather odd single sentence paragraph:
"Time will tell the tale on this one."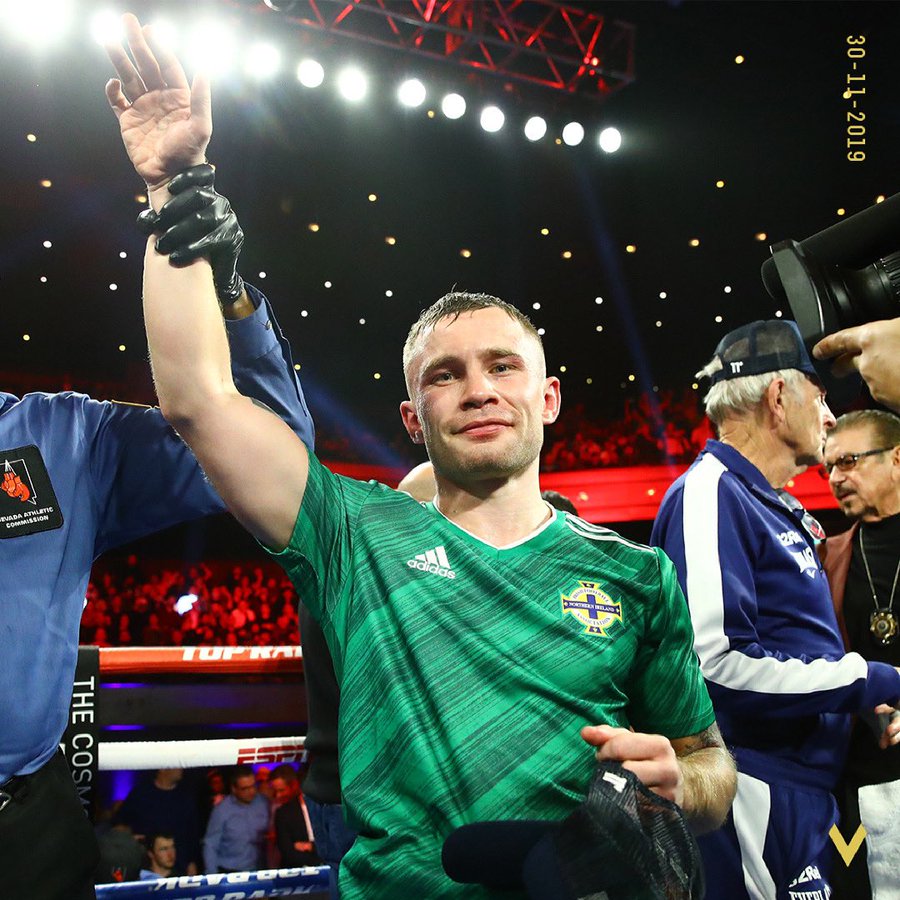 Now that Frampton has announced his retirement after being bested by Jamel Herring for Herring's WBO lightweight title, it appears that the tale has indeed been told. Fortunately, it wasn't a disappointing one, for Frampton can walk away with a 31-3 record. Throughout the course of his career the man won WBA and IBF super-bantamweight titles. He also won a WBA featherweight strap. What's more, Frampton's loses all came to top names. He split a pair of fights with Leo Santa Cruz, and was decisioned by Josh Warrington in a bid to win the IBF Featherweight title.
And then, of course, there was Saturday's loss to the American, Herring. If these were indeed Frampton's final moments in the ring, then they were conversely Herring greatest moments in the ring. For the former Marine outboxed, then dropped Frampton in the sixth. Height advantage aside, there was no denying who the better fighter was this weekend. If Frampton fans can take comfort in one thing, it's that their man lost to a class act. Like the fighter he stopped on Saturday, Herring is a gentleman, a guy confident enough not to have to constantly bask in the media spotlight.
It's good to see Herring have his moment in the sun, though. It will be even better to see him have more moments in the sun. The man is a consummate professional. He's also very good at his job. Herring may be no kid, and he may have two losses on his resume, but he's also got 23 rings and a reputation for gutsiness in the ring. Herring's now unquestionably one of the big names in a very interesting junior lightweight division.
Once again, time will tell the tale with this one.
More Headlines
Murodjon Akhmadaliev: "You Have To Have Tough Fights In The Ring And In Life."
Posted on 04/02/2021
By: Sean Crose
"When you fight at home, defending what belongs to you, that's probably the most important fight," says WBA Super and IBF World Super-Bantamweight champion Murodjon Akhmadaliev of fighting in his homeland. "To give a good fight under the bright lights, that's what I'm looking forward to. It's a dream for any fighter to perform at home." The undefeated 8-0 Uzbekistani fighter will be defending his titles against Ryosuke Iwasa at the Humo Arena in Tashkent, Uzbekistan on Saturday in a match that will be aired live on the DAZN streaming service. The 27-3 Iwasa is looking to regain the IBF belt he lost to TJ Doheny in 2018 while also picking up the WBA strap.
Askmadaliev, who won his belts against Daniel Roman early in 2020, indicates that his homecoming bout won't be a soft touch. "Ryosuke Iwasa is a warrior," Askmadaliev says, "he's been in the ring with the very best. I rate him very highly and believe he is a very dangerous fighter." Askmadaliev adds that he's been doing his homework in the leadup to the fight.  "I have studied him and am ready for him as always," he says. "My team have done the work and I will do the work in the ring. I'm not going to give up anything to anybody."
"He is trying to get what is mine," Askmadaliev continues, "but that's not going to happen. Boxing is not always easy, just like life. It's pretty much always hard, you have to have tough fights in the ring and in life." The defending champion also says that, even though he's taking Iwasa seriously, he has dreams for the future. "You have to endure tough times and that's how it's been in my life," says Askmadaliev. "I'm prepared for any challenge because of that. I am only focused on Iwasa, but as a champion my dream is to win every belt."
In an era where many fighters seem to take a low risk attitude toward the sport of boxing, Askmadaliev wants to make it clear he's game for a challenge. "If everything goes well tomorrow night," he says, "I will not avoid anybody, I want all the belts. I'm blessed to be a World Champion, now defending my belts at home is the next goal for me." Most of all, however, the 26 year old wants to put on a good show in his homeland this weekend. "I'm looking forward to showcasing myself which is important to my countrymen, family and friends," he says, "I look forward to bringing the attention of the boxing world to Uzbekistan."
More Headlines
Is Al Haymon Treated Fairly?
Posted on 04/01/2021
By: Sean Crose
"How come you never really hear, or see PBC head honchos involved in all of the dramatic bullshit with fighters, and other promoters, like Eddie Hearn, Bob Arum, and others, are always involved in some bullshit. Why?"
So trainer Eric Kelly recently asked on Instagram. Frankly it's a good question. Why indeed is PBC, an outlet run by Al Haymon, seemingly never in a feud with any of its fighters? What is it about Haymon, or about his business, that brings about such loyalty? For years, many in the fight world have viewed the Harvard educated Haymon with suspicion. Now, a full six years after PBC – otherwise known as Premiere Boxing Champions – emerged onto the scene, it's worth wondering if such suspicion is warranted.
For the truth is, Haymon is spoken highly of by the fighters who work with him – very highly. Virtually no one complains about getting a raw deal or being unappreciated. That frankly isn't the case with other big players in the fight game. Haymon's empire has been taken to court, both literally and in the court of public opinion, but is still standing. If PBC is engaged in shady practices, it does one heck of a job camouflaging them. Haymon, after all, has been under intense scrutiny for years, both by journalists and competitors alike.
Some of the mistrust, of course, has to do with Haymon's intensely private nature. He doesn't do interviews, and he certainly isn't keen on being filmed, videotaped, or photographed by the media. In a sport like boxing, which raises eyebrows on a regular basis, any deviation from the norm is viewed through coolly narrowed eyes.
Is that fair, though? PBC can be frustrating in that some of its fighters have seemed to be more focused on the business end of the boxing business than on the sport itself. There's nothing illegal in that, however. What's more, PBC fighters generally DO tend to actually challenge themselves, if not as quickly as the public would like them to. Deontay Wilder, for instance, has faced Tyson Fury Twice. Keith Thurman, Shawn Porter, and Danny Garcia – top names all – have faced off. New arrival Manny Pacquiao has certainly challenged himself since becoming part of the PBC team. Errol Spence stands accused by some of avoiding Terence Crawford, but there's no denying he's faced legitimate opposition like Porter, Mikey Garcia, Chris Algieri and Kell Brook. In fact, Spence went to England to win Brook's title in Brook's own back yard.
Perhaps in the end, it's worth remembering Haymon is a real life person, replete with positive and negative qualities, just like the rest of us. It's sometimes hard to remember that due to what could be called Haymon's privacy aura. As things stand, though, the guy must be judged by the fruits of his labors, not through the lens of projection or suspicion.
More Headlines
Miguel Cotto To Face Juan Manuel Marquez In 6/12 Exhibition
Posted on 03/30/2021
By: Sean Crose
Miguel Cotto is taking the lead of other former greats and returning to the ring. So, it seems is fellow former great Juan Manuel Marquez. In fact, the two men are reportedly in line to face each other in a June 12th exhibition match. Each man is an icon of the sport of boxing and unquestionably many wish they had faced off in their primes. Yet in an era when many top active boxers are not facing off, fighters of another time are filling the void. In truth, Cotto and Marquez have only recently entered the "old timers" club that has taken hold of the fight world.
Cotto last fought in 2017, boasting of a record of 44 wins and 6 loses. Winning major titles in four different weight divisions, Cotto battled a who's who of ring greats. Floyd Mayweather, Manny Pacquiao, Canelo Alvarez, Antonio Margarito and Sergio Martinez are just some of the top-level fighters the now forty-year-old former champion has faced. Just how good was Cotto? He is ranked by some as being just under Mayweather and Pacquiao as the best of his era. Sure enough, he gave both those men very tough battles – while they were in their heydays.
Glorious as his career may have been, Cotto will be meeting his equal in Marquez. Best known for flattening Pacquiao in historic fashion (the image of a sprawled out PacMan will stay with fight fans for as long as there are fight fans), Marquez also has the distinction of being a four-division weight champion. His list of opponents, besides Pacquiao, who he fought four times, includes Mayweather, Tim Bradley, Marco Antonio Barrera, and Mike Alvarado. Now 47, Marquez last fought in 2014. Like Cotto, Marquez spent a good amount of time throughout his career as a pay per view attraction.
The Cotto-Marquez fight will be going down in Miami. It will also continue the sport's famed Puerto Rico-Mexico rivalry, as Cotto is Puerto Rican and Marquez is from Mexico. Still, this event may face some tough competition. Mike Tyson is hoping to fight Memorial Day Weekend. What's more, Oscar De La Hoya will return in July, Jake Paul will face Ben Askren in April, and its just been announced that Julio Caesar Chavez Jr will be fighting Anderson Silva in June. That's a lot of novelty bout action packed into a very short period of time.
More Headlines
Julio Caesar Chavez Jr To Face UFC Legend Anderson Silva on 6/29
Posted on 03/30/2021
By: Sean Crose
Give this much to Julio Caesar Chavez Jr – he knows how to stay in the spotlight. The eccentric son of the legendary Julio Caesar Chavez hasn't truly impressed since he dropped Sergio Martinez late in a fight he eventually lost, but years later' still manages to find name opponents. Only now he's gone outside the ring and into the octagon to grab one. For UFC great Anderson Silva has been pitted as Chavez Jr's next opponent.  The two will meet on a June 19th pay per view card that will feature the senior Chavez facing off against Hector Camacho Jr (whose legendary namesake father lost to Chavez Sr in a 1992 megafight). That bout will be an exhibition – Chavez Jr-Silva, however, won't be.
Indeed, Chavez Jr-Silva will be a scheduled full 10 rounder at a catchweight of 180. Silva is widely regarded as one of the greatest to ever engage in the UFC. In a hard boiled sport, the Brazilian appeared at his best to be half fighter, half acrobat. It's also worth noting that Silva tried his hand at professional boxing for a while, earning a record of 1-1 before attaining iconic status in mixed martial arts. Silva has long wanted to step back in the ring, though. Years ago, a potential match between he and all time great ring maestro Roy Jones was much spoken of.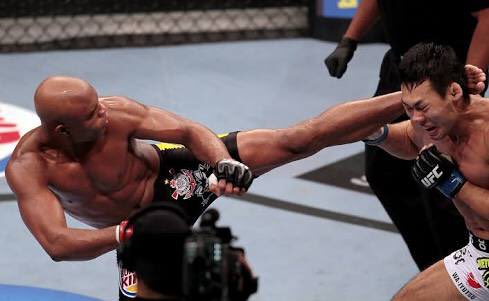 "When I look back at my journey, I see that nothing has been in vain," the 45 year old Silva stated. "I am extremely happy for the opportunity to test my boxing skills with Julio Cesar Chavez Jr. I train continuously, always striving for resilience and to overcome obstacles. Fighting is my everlasting breath."
Although Chavez Jr hasn't impressed in the ring the way Silva has in the octagon, it's he who will essentially be on his home turf when he faces Silva in the prize ring. A record of 1-1 isn't particularly extensive, after all. Plus, there's the age factor. It's also worth remembering that former middleweight titlist Chavez Jr has been more of a disappointing fighter than a bad one. He isn't his father, but it's a lack of discipline and drive that bothers fans, not a limited skill set. Still, the now 35 year old Chavez Jr claims things are going to change. "I have rededicated myself to the sport that I love," he said, "and I will be ready to face anyone in the light heavyweight division starting with Silva…I will be prepared to be victorious on June 19."
More Headlines