Author Archives: Sean Crose
Conor McGregor, Mike Tyson…And The Value Of Being Colorful
Posted on 01/23/2021
By: Sean Crose
This evening I'm going to be covering a pretty good boxing card on Showtime featuring a super bantamweight world title fight. I'm interested in seeing how it goes. Some fight cards are better than others, and this one has some promise. Most combat sport fans, however, will likely be tuning into see Conor McGregor engage in a rematch with Dustin Poirier in a UFC pay per view mega event. Not that there's anything wrong with that. I have no problem with mixed martial arts. In fact, I like watching them a lot. I just like boxing more. With that in mind, my old friend Bob Miner got my mind turning this morning when he brought up the fact that both McGregor and Poirier looked good heading into their rematch.
What is it about McGregor, I wondered, that makes him so much like Mike Tyson? For, like later day Tyson, McGregor has lost his share of bouts. Count his novelty fight with Floyd Mayweather and McGregor's lost three of his last five. Not entirely impressive, when you think about it, even with the caveat that McGregor was facing high end opposition in each bout. But before boxing fans roll their eyes at all things UFC, they should consider the fact that Tyson still brought in a ton of attention and money well past his heyday.
Indeed, Tyson's disaster of a fight against Lennox Lewis went down in 2002, around FOURTEEN YEARS after his zenith performance against Michael Spinks in 1988. Regardless, the bout was one of the greatest pay per view successes of all time. What's more, Tyson is STILL bringing in the big numbers even though he's in his 50s and engaging in exhibition bouts. If memory serves me correctly, his recent foray into the ring with fellow former great Roy Jones Jr brought in over a million pay per view buys. Think about it – two men in their fifties brought in a million pay per view buys – for fighting each other. One wonders if even McGregor will have that kind of popularity twenty years from now.
People, experts even, might say it all comes down to branding. The truth, however, is that all the effective branding in the world isn't going to matter if the product isn't what it's advertised as being. Tyson stopped being a great boxer in the 90s, and, as an MMA journalist recently suggested, McGregor no longer has the resume to back up the hype. Yet it doesn't matter for McGregor. Nor, incredibly, does it matter for fiftysomething Tyson. Why? Because these men are colorful – often darkly so. They're ubiquitous presences throughout popular culture, both on and offline.
What makes a person interesting is beyond me. Still, like most people, I know interesting when I see it. And these guys, in spite of their very ugly past sins, are interesting. There's real value in that, even more value, it seems, than in a winning streak.
More Headlines
Showtime Preview: Angelo Leo Vs Stephen Fulton, Raeese Aleem Vs Vic Pasillas, Rolando Romero Vs Justin Pauldo
Posted on 01/22/2021
By: Sean Crose
Showtime is providing boxing fans with an interesting card Saturday night. It will be broadcast live starting at 9 PM Eastern Time from the Mohegan Sun Casino in Connecticut. The undefeated Angelo Leo will defend his WBO super bantamweight title against the likewise undefeated Stephen Fulton in a scheduled 12 round affair. Leo, 20-0, was last in the ring back in August, when he won the then vacant WBO belt by earning a unanimous decision victory over Tramaine Williams. Fulton, 18-0, was last in action in January of 2020, when he topped Arnold Khegai by decision.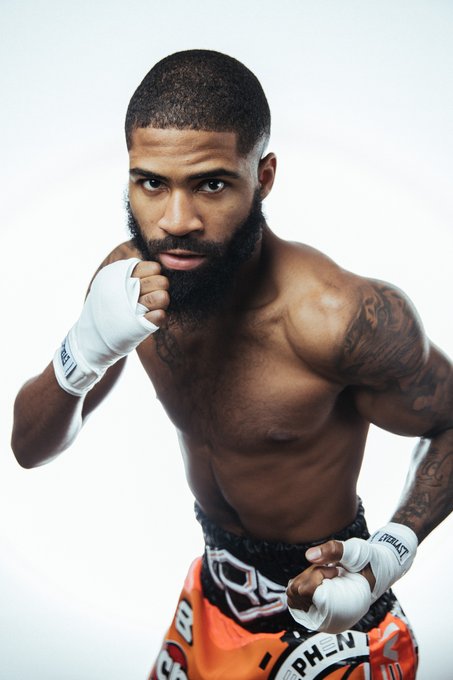 Super Bantamweight Raeese Aleem will also be on Saturday's card, taking on Vic Pasillas in a scheduled 12 round affair for the WBA Interim World Super Bantamweight title. Both men are undefeated heading into this weekend. The 17-0 Aleem was last in action back in August, when he stopped Marcus Bates in ten. The 16-0 Pasillas last fought in September, when he knocked out Ranfis Encarnacion in six.
Lastly, Rolando Romero will be squaring off on Saturday against Justin Pauldo in a scheduled 12 rounder. Pauldo showed up several pounds overweight at the weigh in, but Romero decided to fight him anyway, perhaps because the WBA Interim World Lightweight title is at stake. The last time the 12-0 Romero was in the ring was this past August, when he won a unanimous decision over Jackson Marinez. The 14-1 Pauldo was last in the ring later that same month when he bested Josec Ruiz by unanimous decision.
Weights:
Angelo Leo – 121.4   Stephen Fulton – 122
Raeese Aleem – 121.6 Vic Pasillas – 122
Rolando Romero – 134.2 Justin Pauldo – 138.6
More Headlines
Fury: "We're Going To Smash AJ…One Round, Two Rounds, Three Rounds, Done."
Posted on 01/21/2021
By: Sean Crose
It appears many fight fans are eager to see heavyweight titlists Anthony Joshua and Tyson Fury get it on to decide for good and all who the heavyweight champion of the world truly is. And no one seems more eager for the fight to happen than the WBC and lineal titlist himself, Tyson Fury. "Tyson Fury, the Gypsy King, the heavyweight champion of the world. Yes!" Fury declared in a video posted on Twitter Thursday. "Just got off the phone with Sugar Hill Stewart in America. We're gonna smash AJ…one round, two rounds, three rounds, done! Yes!"
Well then.
The truth is that Fury has appeared extremely eager to face WBA, IBF and WBO champion Joshua, lately. Aside from deciding who the undisputed heavyweight king is, a Fury-Joshua fight would be an all English extravaganza, as both fighters are products of Great Britain. For his own part, Joshua – the "AJ" of the Fury video – made his own Twitter post on Thursday: a photo of the Londoner donning all his title belts. Above the picture read a caption, accompanied by an emoji of a blood drop: "Cold shoulder." Although not as flamboyant as Fury, the towering and popular Joshua appears to be anticipating a Fury-Wilder showdown himself.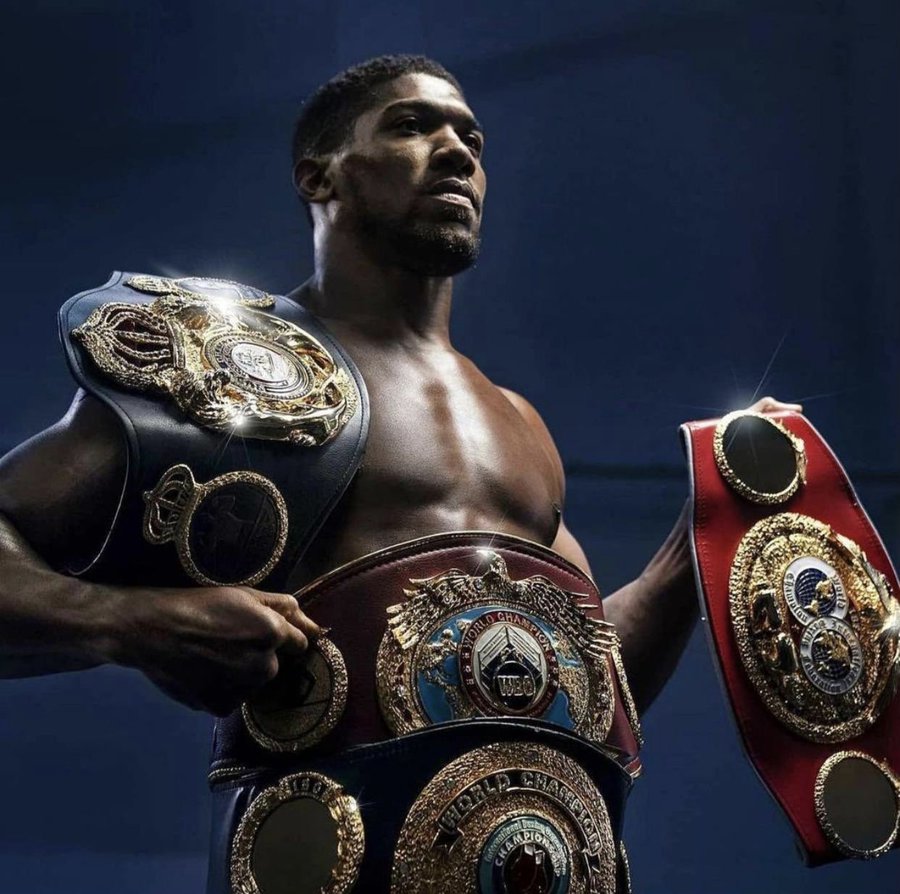 The word around boxing's proverbial campfire is that the two men are now exceedingly close to signing a contract to face one another. That's nothing but good news for fight fans, who are still reeling from a 2020 that saw the sport of boxing end up on the sidelines for months on end. Big fights are needed. And there are few, if any, bigger fights on the horizon than Fury-Joshua. Although both men are quite different from one another, they're similar in several regards – they're British, they're of enormous size, and they now dominate the heavyweight division. Deontay Wilder, who held the WBC belt before Fury won it off him last year in a rematch of their 2018 battle, has subsequently gone under the radar since his lone defeat.
Joshua, on the other hand, handled losing in the ring much better than Wilder has. After being stunned by Andy Ruiz in 2019, Joshua came back with a more nuanced style and clear eyed approach to the crafty fighter who had taken his belt. Joshua won the rematch handily, if not easily. Whether he will be able to best the likes of Fury is unknown. Then again, it's not known if Fury can defeat the likes of Joshua if and when they finally meet.
More Headlines
ShoBox Recap: Mykqwan Williams Bests Yeis Solano
Posted on 01/20/2021
By: Sean Crose
ShoBox, the broadcast series Showtime airs to give exposure to up and coming fighters, returned to the airwaves on Wednesday, bringing live boxing to viewers for the first time in several weeks. The card was aired from Connecticut's Mohegan Sun Casino. First up, the 15-0 Jose Nunez faced off against the 10-0-1 Aram Avagyan in a scheduled 8 round super featherweight affair. It proved to be a solid scrap. Neither man was known for his power, but there was plenty of action to behold. The fight was eventually ruled a majority draw by the judges, with scores of 77-75 for Nunez, and 76-76 twice for Avagyan.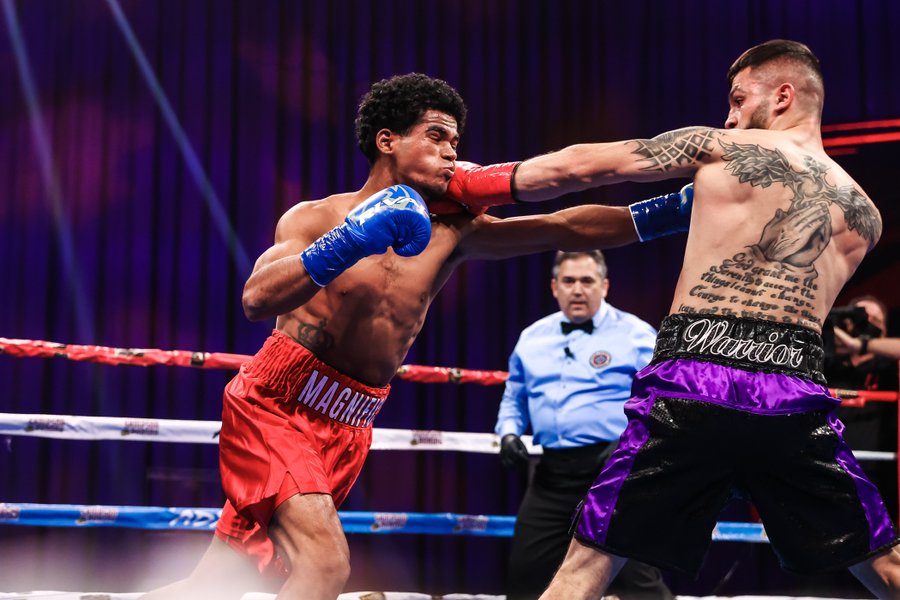 In the main event, the 15-0-1 Mykqwan Williams took on the 15-0 Yeis Solano in a scheduled 10 round super lightweight affair. The first round saw an accidental headbutt, as well as Williams landing rather sharply. Solano started to apply pressure effectively in the second. Still, Williams remained composed in the ring. The third saw Williams back to sharpshooting, while Solano landed well himself. The fourth was a close and fairly high octane chapter, where both men traded well.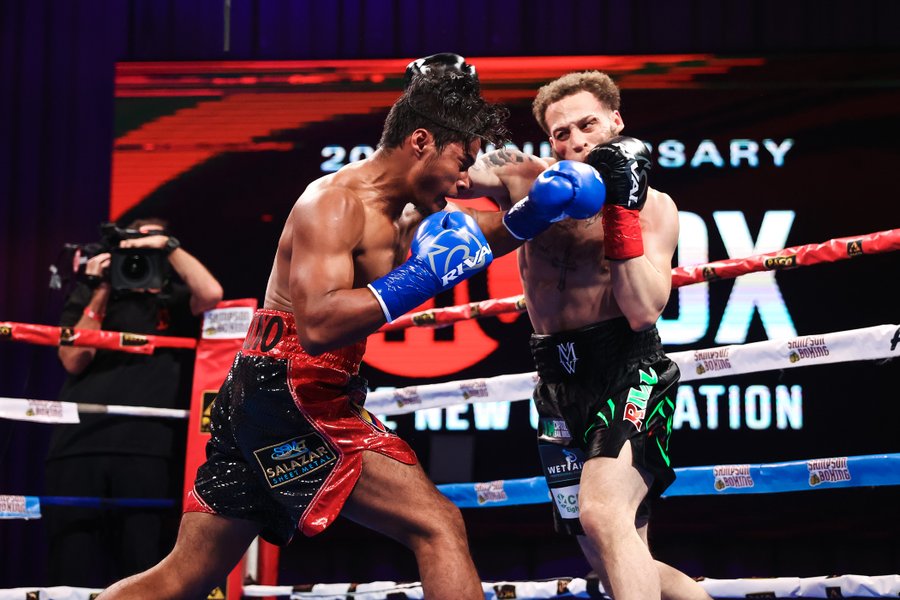 There was a lot of inside fighting in the fifth, a round where Williams was rather inactive. The fight remained close in the sixth, though Williams – whose face was swollen – landed the better punches. Solano pushed the action in the seventh while Williams threw calculated shots. Solano briefly hit the mat in the eighth. It was the last thing the Colombian native needed in such a close fight, but he continued battling gamely as the action resumed.
Williams appeared exhausted in the ninth. The tenth and final round was confusing. The referee appeared to take a point away from Solano. The referee then appeared to give Williams an eight-count after Williams and Solano hit the mat. After the bell, however, it was made clear that the referee hadn't taken a point from Solano, nor had he ruled a knockdown of Williams. Regardless, Williams walked away with a unanimous decision win by scores of 96-93, 96-93, and 97-92.
More Headlines
Shobox Preview for 1/20
Posted on 01/20/2021
By: Sean Crose
After a dry spell that lasted a few weeks, but felt like an eternity, live boxing finally returns to televisions, phones, tablets, and computer screens Wednesday when Showtime returns with its long running Shobox series, a testing ground for some of the sport's more promising fighters.
Wednesday's card features the 15-0 lightweight Yeis Solano facing the 15-0-1 Mykquan Williams in a scheduled ten rounder in the super lightweight division. Solano was last seen in the ring way back in June of 2019 when he bested Elias Araujo via split decision. Williams last saw action in October of the same year when he battled Tre'Sean Wiggins to a draw.
Although Williams is from Connecticut, its hard to say he will have the full hometown advantage when he slips between the ropes Wednesday at that state's Mohegan Sun Casino, as fans are still not allowed to view fights live for the most part.
More Headlines
Adrien Broner: "I Had To Get Off My Ass."
Posted on 01/19/2021
By: Sean Crose
"At this point it don't matter who they get," Adrien Broner told Brian Custer on Tuesday's Last Stand Podcast. "I'm in shape and I've been training my ass off." Broner was supposed to face Pedro Campo on February 13th, but Covid-19 knocked Pedro Campo out of the fight. Still, Broner intends for the show to go on. He's been focused, after all. "Almost forty," he said when Custer asked him how much weight he has lost since he's been back in the gym. "I was heavy," Broner admitted. The man has also claimed he's given up drinking, which caused him to be depressed.
"It was bad, man," Broner said of his drinking. "You wake up and the first thing you do is take a drink. From that drink it just leads on to another one and another one." He made it clear to Custer, however, that he's emerged from the darkness. "It was a hard cycle to stop" Broner claimed, "but I did it." Those who quit drinking tend to have a moment when they realize it's finally time to get off the merry go round. Broner appears to be no exception. "I woke up one morning and said I'm done," he told Custer, "and I've been done ever since."
As for those who claim Broner is over the hill, the Cincinnati native made it clear he feels he's far from an has been. "I'm only thirty-one," he said. To Broner, any question of him being past is prime is puzzling. "How can I be past my prime?" he asked. "I'm very young. I haven't taken much punishment." Referring to his time away from the ring (he hasn't fought since dropping a decision to Manny Pacqiuao in 2019), Broner claimed he learned a bit about himself. "I figured out no one can do it but me," he said. "I had to get off my ass and go to work."
Broner was once one of the hottest commodities in the sport of boxing. Fortunately, for him, he still draws plenty of attention. In a sense, an Adrien Broner fight is still an event. Having won titles in numerous divisions and showing much promise will do that for a fighter. As will having a showy personality. Although he'll have to return to winning regularly in order to truly be seen as reinvigorated, Broner certainly appeared to have the confidence needed when speaking to Custer. Whether or not that confidence will lead to a resurgence for the fighter known as "The Problem"  be answered soon enough.
More Headlines
Modern Classics: Pryor-Arguello I
Posted on 01/18/2021
By: Sean Crose
As a general rule, I tend to score fights as I watch them. It's almost a subconscious act at this point. I started scoring fights as a fan with Leonard-Hagler back in 1987, and have only become more intense in my scoring since I started actually writing about the fight game close to a decade ago. Some fights, however, captivate me to the degree that even now my kneejerk reaction to score every bout I watch magically disappears. The first battle between Aaron Pryor and Alexis Arguello is one of those fights. Full disclosure, my eleven year old self did not view the fight live. I remember when it happened, however, and reading about the outcome the next day. The match, to be sure, was a big deal.
For Arguello, the Nicaraguan hero with a lanky frame and three divisional championships on his resume, was moving up to junior welterweight to face Cincinnati's feared and undefeated Pryor for Pryor's WBA belt. What you have to keep in mind here is that this was 1982, not 2021. Titles meant something then. They REALLY meant something. Sure they mean something now, but back then there weren't a million of them floating around. What's more, fighters today don't take on major challenges when they collect their forty-seventh divisional title. At least not that often. Arguello chose to fight Pryor, and Pryor chose to fight Arguello. Again, this was 1982. Fans weren't satisfied with major fights going down on social media. They demanded they go down in the ring.
And so on November 12th of that year, the 72-5 Arguello stepped into the ring at Miami's Orange bowl to battle the 31-0 WBA champion Pryor in a scheduled 15 round battle. The first part of the fight was a pure high octane affair, with Pryor going in like a buzz saw and Arguello holding his own. Pryor began to slow down a bit in the middle rounds – the human body can only work so hard and so fast for so long. Still, the man never stopped battling his challenger. As for Arguello, the long, lean fighter found his way to land and land hard enough for the fight to be so close it was hard to tell heading into the later rounds who would actually win.
Finally, in the fourteenth, Pryor hurt his man. Arguello went back on the ropes and Pryor kept on throwing until the referee wisely stepped in and stopped the fight. It had been an epic affair, one that the broadcast team (which included "Sugar" Ray Leonard, who Pryor had wanted to fight) was aware had been special. Rumors of Pryor ingesting an illegal substance in the later rounds of the battle would mar an absolutely stellar performance, but the fighter known as "The Hawk" would go on to defeat Arguello again in their rematch less than a year later.
More Headlines
Fury-Joshua Fight Reportedly On Verge Of Being Signed
Posted on 01/17/2021
By: Sean Crose
Tyson Fury appears confident that he's going to be facing fellow heavyweight titlist Anthony Joshua in a superfight rather soon. Fury's American promoter, Bob Arum, feels the same way, as does Joshua promoter Eddie Hearn, who is quoted by the Times as saying a "deal is done" for the much anticipated matchup. "Coming soon somewhere near you. 2021" Fury posted on social media last week, along with a poster promoting a battle between he and fellow Englishman Joshua. Although it must be made clear that nothing has been made official yet, it looks like a match between the two super sized heavyweights is now close to being signed.
Joshua, the WBA, IBF and WBO champ, last fought in December when he impressively knocked out longtime challenger Kurat Pulev in the 9th round. WBC and lineal champ Fury himself has been out of the ring for almost a year. His last time in action was in February of 2020, when he essentially demolished Deontay Wilder in a rematch of their memorable 2018 heavyweight title throwdown. Covid-19 has impacted boxing much as it has the rest of the world, and so more and more known fighters have been out of the ring for extended periods of time.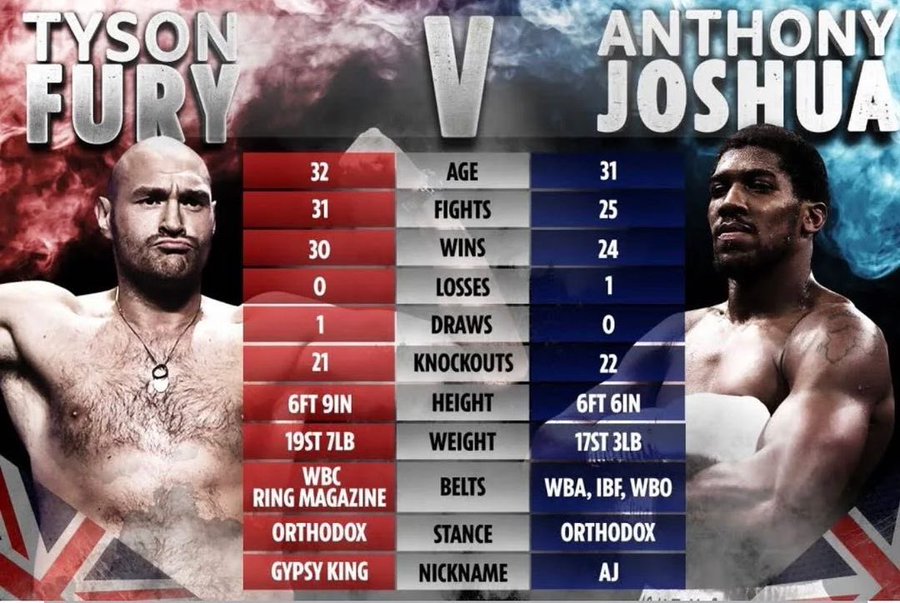 Fury-Joshua certainly appears to be the heavyweight bout fans want to see. A throwdown between the two men would help clear the air as to who the king of the heavyweight division truly is. Also interesting is the fact that a fight between the two men would be an entirely British affair (at least as far as the combatants in the ring go). If there's ever been a heavyweight title superfight (as opposed to a high profile fight) between two Englishmen before, it's been a long time since one has happened. Throw in the fact that Joshua and Fury have entirely different personalities and the possibility of a bout between them becomes all the more intriguing.
Left out of all this, of course, is former WBC champ Wilder. The American heavy hitter has clearly had a difficult time since the second Fury fight, blaming everything from the outfit he wore into the ring to perceived dishonesty from a trainer for the loss. Although he was said to be contracted to fight Fury once more, it's been argued the legal time limit for that particular fight to occur has passed. At the moment, the fighter known as the "Bronze Bomber" has been keeping a low profile, leaving fans and analysts to wonder what's next for the former titlist.
More Headlines
Sergey Kovalev-Bektemir Melikuziev Bout Cancelled
Posted on 01/15/2021
By: Sean Crose
Former light heavyweight kingpin Sergey Kovalev's fall from on high continues. Once one of the most rightfully feared fighters in the sport, the 37 year old has dealt with crushing defeats, and legal problems over the past several years. Now the fighter known as "Krusher" is seeing his January 30th battle with Bektemir Melikuziev being cancelled. The reason? Kovalev tested positive for synthetic testosterone in a sample provided to the Voluntary Anti Doping Association (VADA) late in December. Although VADA has offered Kovalev the opportunity to have a second test done, the Fantasy Springs Casino card has reportedly been scratched.
"Upon learning of Kovalev's adverse finding, the California State Athletic Commission (CSAC) determined that they must cancel the event," Golden Boy Promotions, one of the forces behind the card, reported. "While we are crushed for 'The Bully' (Melikuziev), we know that he will nevertheless have a tremendous year in 2021. We look forward to our next scheduled boxing event on Feb. 13." Although he only has five fights to his resume, Melikuziev is a hard hitting prospect who is the subject of much attention within the fight game. Hbadence the the scheduled, now flatlined, bout with a name fighter of Kovalev's stature.
Needless to say, the 24 year old Melikuziev must clearly be disappointed by this recent turn of events. The Kovalev bout was supposed to be held in Russia, but was recently moved to California. Now, after the jostling of locations across the globe, he finds the bout won't be happening at all. "It makes no difference to me," he tweeted Thursday, "just put him (Kovalev) in the ring, let us fight regardless." Clearly the powers that be had no intention of letting that happen – and rightfully so, as boxing is one of the most dangerous sports on earth.
The 34-4-1 Kovalev asserted himself onto the scene when he stopped WBO light heavyweight titlist Nathan Cleverly back in 2013, taking the Welshman's title and presenting himself as a force to be reckoned with within the division. A powerful puncher with a mean streak, the Russian fighter went on to beat the likes Bernard Hopkins and Jean Pascal before dropping two fights to Andre Ward. Since that time, he lost and regained the WBO light heavyweight title from Eleider Alvarez, stopped Anthony Yarde and performed quite well against Canelo Alvarez until the pound for pound great turned out the lights in the eleventh round.
More Headlines
Keith Thurman Lets Loose On Bob Arum In Explosive Instagram Post
Posted on 01/14/2021
By: Sean Crose
To say Keith Thurman is back with a vengeance may be something of an understatement at this point. In an Instagram post on Thursday, the former WBA welterweight titlist went off on all variety of things. Mainly, however, he went off on Top Rank honcho Bob Arum, who has clearly offended Thurman as a result of talks about a possible fight with WBO welterweight champion Terence Crawford. "I've got some sh-t I've got to say," Thurman stated. "I'm tired of the drama." Moments later, the 29-1, 32 year old fighter from Florida let loose on his feelings towards Arum at the moment.
"F–k Top Rank," he stated plainly. "F–k Bob Arum…you piece of sh-t." Thurman then went on to say that Arum doesn't have the ability to hold on to top fighters. "All of your great fighters left your ass," he said. "Thurman ain't no punk." From there, Thurman went on to compare Arum's Top Rank promotions, with fighters under Al Haymon's PBC banner. "You can't afford us, Bob," he said of himself and other PBC fighters. "You ain't gonna pay no full price (in the Covid-19 era), but you ain't getting a discount."
"Stop talking sh-t," he added before focusing on discussions for a bout between he and Crawford. "There ain't going to be no fight," he said. "You can't afford it." The fighter, who was last seen dropping an upset decision to a resurgent Manny Pacquiao in 2019, then attempted to make it clear that he wasn't all about money. "I don't need ten million dollars," he said, "but I do need respect." As far as Thurman was concerned, Crawford himself wanted the bout. "Terence Crawford wanted to fight me last year," Thurman exclaimed. "Thurman versus Crawford is fire – they can't afford it."
Talk of a Thurman-Crawford fight has been making the rounds lately, with few arguing that it wouldn't be a compelling matchup – provided Thurman returned to the ring with some of his former sting. Although it's clear Thurman has many options from the PBC camp to choose from as possible opponents, Crawford is now being seen as a great fighter without a dance partner. A much anticipated battle between the Nebraska native and unified welterweight titlist Errol Spence Jr seems to be going nowhere fast, and now an enticing fight with Thurman appears to be unlikely at the moment. Thurman, however, indicated he's focusing on getting back on track after a lengthy absence from the ring.
"I'm going to get the belts back," he said on Instagram. "I bring that heat."
More Headlines
Sergey Kovaelv Tests Positive For Synthetic Testosterone
Posted on 01/14/2021
By: Sean Crose
Credit Dan Rafael for this one. Sergey Kovalev, the former light heavyweight powerhouse, has tested positive for synthetic testosterone, via VADA, the most reliable anti-doping agency in the world. This comes as bad news for those who were anticipating the fighter known as "Krusher" facing off against rising bruiser Bektemir Melikuziev on the 30th of this month. The bout was supposed to be a main event on DAZN. Now, of course, it's likely that fight won't go down. According to Rafael, Kovalev was tested by VADA on the 30th of December, and the results were presented yesterday.
Kovalev was once regarded as one of the top fighters in the business. He had incredible knockout power (he could literally stop a fight with his jab), a mean streak and considerable skills as a boxer. The 34-1-1 Kovalev held numerous light heavyweight titles, was arguably avoided by fellow light heavyweight champion Adonis Stevenson, and is believed by some to have been robbed by the judges when he lost to Andre Ward in their first battle back in 2016 (this writer had it a draw). Since that time, however, Kovalev has lost his rematch to Ward, traded wins in two fights with Eleider Alvarez, and has been stopped by Canelo Alvarez late in a close 2019 battle.
Kovalev has also had outside the ring problems as of late. An accusation of assaulting a woman. An accusation of assaulting a dog. An accusation of sexual harassment – on an airline, no less. An accusation of driving while under the influence. An accusation of illegal streaming. It has certainly been a dark time for the Russian immigrant. Here's hoping the man will find a way to turn his life around. He's certainly not the first person in this sport to have his life go into free-fall. With that being said, Kovalev can request a second test with VADA, should he choose. In other words, if he's innocent of this PED finding, he can defend himself.
As for Melikuziev, the 5-0, heavy-handed 24 year old has taken to social media to declare he's willing to fight Kovalev whether Kovalev is clean or not. "It makes no difference to me," he tweeted, "just put him (Kovalev) in the ring, let us fight regardless." Seeing this tweet, it's clear why Melikuziev is gaining attention with such a thin resume. He may have only had five fights, but his willingness to face the likes of Kovalev, even a fading and aging Kovalev, indicates a self belief which is quite fan friendly. Now we may never get to see whether or not the young man can crush the Krusher.
More Headlines
Modern Classics: Tyson-Thomas
Posted on 01/13/2021
By: Sean Crose
The Mike Tyson of the late 1980's was such a dominant force that it was considered a disappointment if he didn't get the knockout against an opponent. Tyson was therefore looking to impress after he had won what was actually a boring heavyweight title bout in March of 1987. His opponent, James "Bonecrusher" Smith chose to hold rather than fight, making for a tedious affair. "The misery ended with the bell after Round 12," wrote the Sun Sentinal. "It could have been worse. It could have been scheduled for 15." When he stepped into the ring for his next fight, Tyson was under pressure to make up for his sleeper against Smith.
The truth was that Tyson had nothing to worry about. For the 29-1-1 Pinklon Thomas was aiming to actually beat Tyson when they fought on May 30th of 1987. Thomas was undoubtedly a good fighter, with only a single loss on his resume to Trevor Berbick, along with wins over Tim Witherspoon, Mike Weaver and James Tillis respectively. No one figured Michigan native would stand much of a chance against Tyson, however. How could they? Thomas, though, had a potent jab, a great trainer in Angelo Dundee, and determination.
Tyson started strong, very strong. Thomas got himself together, however, and worked at keeping Tyson out off his rhythm. While Thomas held Tyson frequently, he wasn't doing it simply to keep Tyson at bay, but also to break up Tyson's momentum. Thomas wasn't afraid to toss off good shots of his own, either. "The fight didn't go my way," Tyson was later quoted as saying. "I can't make excuses. It was almost two bum fights in a row, which is no good financially." As the bout headed towards the middle of it's 12 round limit, members of the HBO broadcast had team started giving a round or two to Thomas.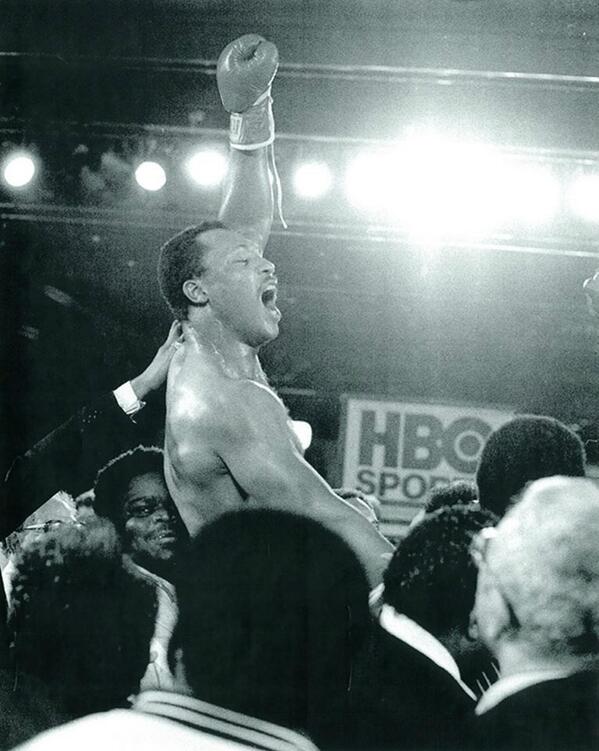 That, of course, doesn't sounds like much…but in 1987, it meant a whole lot during a Mike Tyson bout. His record walking in to the Thomas fight was 29-0, after all, with all but three fights having gone the distance. With an opponent actually starting to gain ground on their man, team Tyson knew it was time to up the temperature. After the fifth round, trainer Kevin Rooney told Tyson to start hitting Thomas with "bad intentions." And Tyson carried out his directions perfectly.
The start of the sixth round was delayed because of a problem with one of Thomas' gloves. It was simply a delay of the inevitable, however. Thomas got in close on Tyson, but the fighter known as "Iron Mike" was able to land hard on his man with a left moments later. Thomas stumbled back. After a series of shots that can only be described as cinematic in their brutality, Thomas was down and out. Still, there was little doubt that Tyson has met a man who wasn't willing to be bowled over by the growing Tyson myth. Indeed, Tyson had to bowl Thomas over with only his fists.
"It was my pleasure to give you a shot at the title," Tyson told his vanquished foes after the battle had ended, "because you deserve it." 
More Headlines
Jamel Herring To Face Carl Frampton On 2/27
Posted on 01/12/2021
By: Sean Crose
Some excellent news for fight fans: Jamel Herring is set to defend his WBO super featherweight title against Carl Frampton February 22nd in London. With the exception of Ryan Garcia's besting of Luke Campbell a week or so ago, it's been a slow start of the New Year for boxing. Frampton-Herring helps to change all that, as it showcases two high level fighters engaging in a high level match for a major world title.
"I'm really excited that the fight is finally happening," says 22-2 defending champion Herring. "More importantly it'll be an honor to share the ring with a true warrior, and class act such as Carl Frampton. It may be the biggest fight of my career to date, but I'll be more than ready for the task ahead." Herring, who won the WBO belt from Masayuki Ito back in 2019, and who will be making his third title defense when he faces Frampton, has won his last six in a row. He was last in the ring in September, besting Jonathan Oquendo via disqualification in round 8.
As for Frampton, the former titlist was last in the ring back in August, when he stopped Darren Traynor in 7. In a career that's lasted over a decade, the Irishman has bested the likes of Leo Santa Cruz, Scott Quigg, and Nonito Donaire. Now, at 33, he hopes to once again become a titlist after losing the WBA super featherweight title in his rematch with Santa Cruz. Frampton made a play for the WBA featherweight title in 2018, but was outpointed by Josh Warrington.
"I have the upmost respect for Jamel as a fighter and as a man," Frampton says, "but there is nobody stopping me on becoming the island of Irelands only ever 3 weight world champ, one of Britain's only ever 3 weight world champions and potentially have one foot in the hall of fame."
The battle between the two men has frankly been a long time coming. The fighters were supposed to throw down last year, but, thanks to Covid-19, the confrontation had to be put off. What makes this fight interesting, aside from the talent level, is the fact that it pits two veteran and thoroughly determined warriors against one another. For instance, as he was 32 years of age at the time, Herring may have well been written off before he won the title against Ito in 2019. Being the US Marine Corps vet he is, however, the Ohio native rose to the occasion.
More Headlines
Keith Thurman Returns To The Public Eye
Posted on 01/11/2021
By: Sean Crose
After losing a close decision to the forty year old Manny Pacquiao in the summer of 2019, former WBA welterweight titlist Keith Thurman walked away from the public eye. Although he did an interesting interview with the Boxing Insider podcast late last year, and has spoken with several other media outlets over the past year and a half or so, Thurman has essentially been under the radar. He gamely admitted Pacquiao got the better of him, popped up on boxing news sites every so often – and that was about it. In the past several days, however, it seems like Thurman is trying to get himself back in the spotlight – as well as the ring.
After wishing everyone Happy New Year on Instagram, Thurman has taken to social media with a shaved head and a lot to say. "A new year a new look a new philosophy," Thurman posted over the weekend, "2021 new me what are you going to do this yr? #timeforachange." On Monday, Thurman took to the internet again with a high octane, inspirational clip where he urged viewers to "read a new book, read a new article, go outside and make a new friend." The video was uploaded by Fox Sports: PBC.
Thurman, who has been a professional boxer since 2007 is one of the more colorful figures in the fight game. Not only has he amassed a record of 29-1 with 22 knockouts, he has also come across as something different in the world of contemporary boxing – because he is. Never mind the long hair and pony tail the man once donned, Thurman has shown a philosophical, rather artsy flair that isn't often seen in sports in general, never mind the sweet science. Couple that with an impressive winning record and its little wonder why Thurman can still attract attention after about a year and a half out of ring.
The question now is who Thurman might fight next. Although he reportedly wants to face Errol Spence, calling other fighters out is simply part and parcel of the fight business these days. Still, the man known as "One Time" has bested PBC stablemates Shawn Porter and Danny Garcia. Aside from Pacquiao, who is the last man he fought – Spence seems like an interesting choice of opponent for Thurman. A rematch with Porter, Garcia or Pacquiao isn't out of the question either. Or maybe – just maybe – a deal can be made for a fight between he and Top Rank superstar Terence Crawford.
More Headlines
Now 72, George Foreman Is Still The Comeback Kid
Posted on 01/10/2021
By: Sean Crose
We live in an era where branding is absolutely everything. A fighter who can't market himself or herself effectively is going to have a hard time career-wise, no matter how good he or she is. That's why fighters such as Ryan Garcia are held at such a premium, because they have a tendency to back up the image. Rarely, however, can a fighter have two, count 'em, two complete ring careers where it seems the only thing that's similar is the name. If you find those words confusing, don't be alarmed. Just sit back and ponder the two boxing careers of the great George Foreman.
Born to a hard knock life in Houston, Foreman went from being a tough kid to an Olympic star. "Big George" then turned pro, winning the heavyweight championship of the world in the early 70s by absolutely battering poor Joe Frazier around a Jamaican ring for a few rounds. It was the biggest one sided beating since Dempsey thrashed Willard way back in the day, and people took notice. It was hard not to notice now that a towering man with thunderous power in each gloved fist held the heavyweight championship of the world.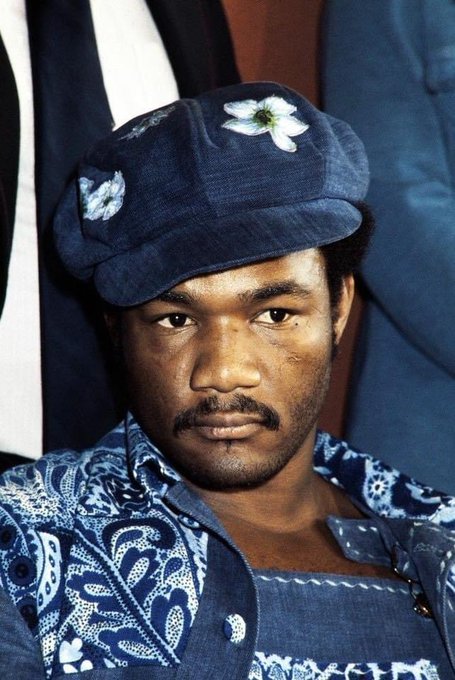 Enter one Muhammad Ali, past thirty and arguably past his prime. No one, or at least not many, thought "The Greatest" would prove to be just that against the likes of Foreman. By employing a brilliant and dangerous "Rope a Dope" strategy, however, Ali let Foreman punch himself out before dropping the big man in Zaire during the famous "Rumble in the Jungle." Foreman lost his title that night, and things only got worse for him from there.
Yet a religious experience in the late 70's turned Foreman's life around. Ferocious George Foreman went on to be Reverend George Foreman, a Christian who talked the talk and walked the walk. Looking back, perhaps no one should be surprised that the ordained minister returned to the fight game and, after being laughed at for while, ended up regaining the heavyweight title. Foreman's stunning one punch knockout of defending champ Michael Moorer is still the stuff of legend – especially when one considers the fact that Foreman was 45 years old at the time.
Now thoroughly retired, Foreman has long been a ubiquitous and – one must assume – insanely well paid spokesperson for numerous products, namely the famous George Foreman Grill. Good for him. He's known for his generosity and he certainly isn't the type to flaunt his hard earned wealth.
It's Foreman's 72'nd Birthday today, and the guy has undoubtedly learned a lot of lessons throughout his decades of public life. One lesson people – especially young boxers – can learn from Foreman, however, is that nice guys don't always finish last.
More Headlines