PBC on FS1 Preview: Lamont Peterson vs. Lipinets, Anthony Peterson vs. Mendez
Posted on 03/21/2019
By: Ken Hissner
The MGM National Harbor in Oxon Hill MD will be the host site for Al Haymon's Premier Boxing Champions (PBC) event on Sunday, March 24th. TGB Promotions (Tom Brown) and DiBella Entertainment (Lou DiBella) are the lead promoters for Sunday's card and bring the return of the Peterson brothers on FOX Sports 1.

Photo Credit: Premier Boxing Champions
In the Main Event former WBC-IBF Super Lightweight and former WBA Welterweight Champion Lamont "Havoc" Peterson, 35-4-1 (17) of D.C. takes on former WBC Super Lightweight Champion Sergey "Samurai" Lipinets, 14-1 (10), of KAZ/Beverly Hills, CA, in a 12 round welterweight match-up.
Peterson last fought in January of 2018 when he lost to current IBF Welterweight Champion Errol "The Truth" Spence. Lipinets, after losing to Mikey Garcia in March of 2018, went on to defeat Eric Bone in August. The winner looks to return to the rankings.
In the co-feature Anthony "Hazardous" Peterson, 37-1 (24), of D.C. takes on Dominican Argenis Mendez, 25-5-1 (12), of Brooklyn, NY, in a super lightweight 10. Peterson last fought in January of 2018 having an eight fight winning streak stopped with a no contest. Mendez is coming off a pair of big wins over Eddie "El Escorpion" Ramirez, 17-1, and Ivan Redkach, 20-2-1.
The undercard features super welterweight Jamontay "Quiet Assasin" Clark, 13-1, and former WBC Super Middleweight champion Cameroon's Sakio "Scorpion" Bika, 34-7-3 (22), out of Australia who last fought in October of 2017 winning his last two bouts in separate bouts in a 10. Three other bouts will fill out the 62 round card.
More Headlines
Why Deontay Wilder Turned Down Such A Massive Offer
Posted on 03/20/2019
By: Hans Themistode
For years now the two biggest stars in the most historic division have yet to see eye to eye. WBC Heavyweight champion Deontay Wilder (40-0-1, 39 KOs) and unified titlist Anthony Joshua (22-0, 21 KOs) have been verbally attacking each other on social media and whenever a camera is in front of them. Although it's entertaining to the fans, what would be even more satisfying to see them square off.
With Joshua making his U.S. debut this upcoming June against Jarrell Miller it seems like the stage is finally set for the two to settle things in the ring. Joshua is of course associated with Eddie Hearn's DAZN platform and Wilder is a free agent that can do as he pleases. His upcoming fight against Dominic Breazeale is taking place on Showtime but going forward he can return to that network or whichever he chooses.

Photo Credit: Deontay Wilder Twitter Account
Hearn has recently extended a hand to Wilder and his team to negotiate the terms of a bout with Joshua. It was then reported that Hearn made a substantial offer of 100 million to Wilder for a three fight deal. Those fights would include Wilders mandatory bout against Breazeale and two fights with Joshua. To the surprise of many Wilder and his team turned the offer down.
On the outside looking in it is easy to criticize Wilder for his decision to not accept the offer. However once he was given a chance to explain exactly why he did not take the offer it is a valid reason.
"They made a very subnational offer but at this point in his career what he has accepted to go forward in a different direction," said Shelly Finkel who is Wilders co-promoter. "We also feel that when Deontay knocks out Joshua we want millions to see it and right now DAZN doesn't have that."
Finkel would also go to discuss some of the unfairness that took place during the negotiation process.
"I don't want to get into specifics of the contract but if we're getting offered a dollar it may seem like a lot but you also want to hear what the other guy is getting but we were never told. If the other guy is getting five dollars then that one dollar you were given doesn't seem like much now does it? They just would not tell us more about the specifics of what Joshua would make in comparison to Deontay."
It's hard for fans to stay patient when this could be the biggest fight in boxing today. Nonetheless take a step back and look at things from a financial standpoint. Essentially he would be getting 40 million for both Joshua fights and 20 million for the Breazeale contest. Finkel went on to explain that although that is a high offer, that the number will only continue to rise and the demands of Wilder would need to be compensated as well.
"Look a year ago he was willing to take 15 million flat to fight Joshua. Today he's not willing to take 40 million. The conditions must be right."
Wilder summed everything perfectly.
"I'm betting on myself."
He sure is taking a massive gamble on himself but it is working thus far.
More Columns
Wilder-Breazeale Engage In Heated Presser For May 18th Showdown
Posted on 03/19/2019
By: Sean Crose
"The reality is –he's in charge of his career."
With these words, Showtime honcho Stephen Espinoza made it loud and clear that WBC heavyweight champion Deontay Wilder would rather fight on Showtime than he would on the DAZN streaming service, which had reached out to make a deal with the Alabama native. And so, on Showtime, Wilder will face Dominic Breazeale on May 18th at Brooklyn's Barclay's Center.
"I'm sick of seeing this bum walking around with this belt," said the 20-1 Breazeale, Wilder's mandatory opponent, during a kickoff press conference Tuesday in New York. "I'm going to put him on his ass."
"I consider the mandatories like flies," Wilder quipped, "they're always buzzing in your ear." If Breazeale had meant to irk Wilder, he may have accomplished his goal. "This is the only sport where payback is a motherfucker," the 40-0-1 Wilder said. "Pain is the name of the game in this sport, and we all know who does that the best."
Many had expected Wilder to have a rematch with Tyson Fury this spring, as the two men had fought to a controversial draw last December. Fury, however, signed with Bob Arum's Top Rank Promotions, and will now be fighting on ESPN, Showtime's competition. As for DAZN, a deal with Wilder might have led to a heavyweight superfight with multibelt titlist Anthony Joshua. Team Wilder found the offer unfair, however.
"We're going to have a lot of people we're going to satisfy," said Wilder, "and there's some people we're not."
As for Breazeale, the man had a searing run in with Wilder in a hotel lobby some time back. It was an incident the California native made clear motivates him. "I didn't have an urban dictionary," Breazeale said of the melee, "so I couldn't understand what he was saying." Wilder, too obviously remains heated over the matter. "I can't wait to see what this dude's body gonna do when I hit him in the face," he said of his opponent.
Wilder jawed throughout the standoff while Breazeale simply stared at his opponent cooly. Wilder then appeared to stalk after Breazeale offstage, yelling the entire time. "Boy," Wilder had said earlier. "I've been waiting for this day." He certainly seemed to be enjoying the moment. Word had been out that the Wilder-Breazeale fight would go down on Showtime pay per view, so the fact it will air on regular Showtime this spring may come as a surprise to some.
More Headlines
Spence-Garcia Proves Confidence Only Goes So Far
Posted on 03/18/2019
By: Sean Crose
As the clock inevitably ticked along during the leadup to the IBF welterweight title fight last weekend in Dallas, Texas, a popular opinion began to take shape: Mikey Garcia had a real chance at beating Errol Spence Jr. This narrative was far more than the work of contrarians. There were even some well-known fight game figures who ended up picking Garcia to win.
The California multi-titlist didn't win, of course. Texas native Spence ended up beating Garcia handily, and in completely one sided fashion, at AT&T Stadium on Saturday. This could be blamed on the size difference between Spence, an active welterweight, and Garcia, who has lately been hovering in the lightweight/super lightweight divisions. More likely, however, is Spence was simply the better fighter of the two men.
Garcia is a gifted fighter, true, but Spence is a supremely gifted fighter. And that makes all the difference when it comes to these matters. Still, Garcia was taking on a huge challenge simply by facing a man Spence's size without first taking a swim in the welterweight waters to see how he held up. It was only reasonable to expect Spence to come out victorious in highly convincing fashion on Saturday. The question, then, is why so many ended up being in the camp that believed Garcia just might pull off the upset?
The answer may be found by thinking back over a year and a half ago, to when UFC star Conor McGregor convinced a ton of people that he could step into the ring and best Floyd Mayweather in his very first boxing match. Just how marketable was McGregor's confidence leading up to the Mayweather fight? Marketable enough for the bout to nearly break financial records. McGregor believed, so others believed. Confidence proved to be an extraordinary selling point in the summer of 2017 (not that it ultimately did McGregor a whole lot of good in the ring against Floyd).
Likewise, Mikey Garcia's quiet confidence convinced many that he was a real danger to Spence. Serious fight fans have long known that Garcia is a deliberate person. He tackles the sport of boxing with such professionalism that his words carry weight. When he claimed he could beat Spence, people felt he knew what he was talking about. No one should be accused of stupidity, however, for assuming Garcia had a real shot of attaining greatness last weekend in Dallas.
More Columns
It's the Spence-Crawford Era, Garcia is Just Living In It
Posted on 03/16/2019
By: Ste Rowen
It feels that ever since the fight was announced, Errol Spence, IBF welterweight champion vs. Mikey Garcia, WBC lightweight champion has been laughed at in many corners of the boxing world, but as time has gone by, and experts have run the roost over each fighter's prospects, the weight of opinion has shifted ever so slightly towards Mikey, making it a more competitive bout than initially thought and, just perhaps, leaning towards a Garcia victory.
Pundits predicting a Mikey win aren't chancers hoping to shout about a call only an 'insider' would've been able to make – well, not all of them anyway – The four-weight world champion, Garcia has a legitimate chance, but only if he meets Spence on a bad day that the Texan has yet to have in the pro ranks.
In the build-up towards the mega-bout, Spence's amateur experience has been too often overlooked. His style and performances earnt him a stand out position in the US boxing squad for amateur world championships and Olympics. 'The Truth' won numerous Nationals and qualified for both the 2011 worlds and 2012 Olympics; losing in the 2012 quarter-finals to the man who lost to the man, who eventually claimed gold. It was the same man who defeated Errol in the 2011 World Championship quarters, Serik Sapiyev.
Spence, 24-0 (20KOs) is the much bigger man by conventional welterweight vs. welterweight standards but it's time for fans to stop overlooking the elite level that Errol has boxed and continues to box at. He has obvious power and it seems inevitable that he will, one day soon, find himself fighting at middleweight but Errol isn't recognised as a pound-for-pound player by accident. The American southpaw fights off, what almost appears as, a hesitant jab; as if he's attempting to lull his opponent into a false of security. But it's the left-hand lurking, always ready in the background, that does the real damage. Against Brook, Spence's left punished the home fighter to the body early on, and it told in the later rounds.
When 'The Truth' stopped Peterson in his latest bout, the jabs weren't so hesitant, but the left hands brutalised the former world champion.
As a professional, Errol has reduced Bundu and Chris Algieri to journey men-esque opponents and forced Kell Brook to quit in front of a packed-out home crowd. Legit challenger, Lamont Peterson was swept aside without a second thought; you'd have struggled to find a single person giving Peterson a hope before that fight. It's more the measure of the boxer that Errol is, than the level of his opposition.
Of course these are all thing Mikey and trainer Robert Garcia would've analysed and worked on themselves, but it doesn't mean they will stop the Texan from implementing them.
Mikey has a solid chin, proven solid enough too in bouts with some of the best names, but then again, and there's no nuanced way to put this, Slick-Mike does have an unusually large head. Does that help? Evidently. Will it be an advantage against the force of Spence's punches, past evidence formed from Errol's pro-bouts suggests not.
But Mikey sits in the top 3 – top five at least – of the pound-for-pound list for reasons that stretch beyond the fact that he can take a punch. Much like his opponent this Saturday, Garcia has magnetism to the way he fights. Both Mikey and Errol have constantly looked a cut or two above their opposition but at times it's felt as if they've phoned in their offense. An accusation that could also be labelled at the shadow lurking in the background of this article, WBO champ, Terence Crawford.
Take the example of Garcia vs. Broner. Six months after crushing Zlaticanin, Mikey crushed Adrien Broner, but this time only on the scorecards, throwing the heaviest of punches early before seeing the bout out at a canter.
For Terence; the WBO king has taken the foot off the pedal on numerous occasions. Look again at his dominant showings over Viktor Postol to unify at lightweight, or his complete domination of Ricky Burns. The bully came out on both occasions, but the bully enjoyed his own work a little too much.
And in Spence's case it wa-…actually, maybe that's why Spence is seen as the top of 147lb, and why he's the overwhelming favourite heading into this weekend. When was the last time he laid off his opponent after taking control?
Okay, cards on the table. I like Mikey Garcia. I really like Mikey Garcia. He's seemingly always aimed for legacy over profit (not to say he hasn't earned well from the sport), especially since returning in 2016 from, his almost three-year layoff.
He's 39-0 (30KOs) heading into this weekend's bout, and that's no manufactured record. Mikey's victims, just to name a few, include; Salido, Juanma Lopez, Broner, Sergey Lipinets and most recently, Robert Easter Jr – whilst constantly fluctuating between different weight limits.
And don't forget that beautiful – many would say brutal – knockout of Dejan Zlaticanin in 2017.
His record is proof enough that the Mexican-American has it in him to possibly defeat Spence, but victory over Errol, though it might guarantee temporary P-4-P number one status, does not guarantee supremacy over the latest division he's decided to fight in.
If Mikey defies the odds and defeats Errol, it makes him the IBF welterweight champion, but it doesn't make him the universally recognised 147lb boss.
Whilst Terence Crawford, a champion of three divisions, remains undefeated, any welterweight that claims supremacy, including Spence himself, leaves themselves open to questioning. And being part of a separate promotional team just won't cut it as an excuse.
For the winner of Spence-Garcia, true legacy-defining glory awaits in the bouts of the future.
More Columns
PBC on FOX PPV Preview: Garcia vs. Spence, Benavidez vs. Love
Posted on 03/15/2019
By: William Holmes
On Saturday night Al Haymon's Premier Boxing Champions along with Fox Sports will put on a Pay Per View offering live from Arlington, Texas. This card will take place at the home of the Dallas Cowboys at AT&T Stadium.
The main event of the night will be a bout between two undefeated fighters, Mikey Garcia and Errol Spence Jr. for Spence's IBF Welterweight title. Garcia looks to make history as he jumps up two weight classes to take on Spence while Spence looks to cement his place as the welterweight division's top fighter.

Photo Credit: Premier Boxing Champions Twitter Account
The co-main event of the night will be between David Benavidez and J'Leon Love in the super middleweight division. The winner of this bout will put him closer to a future title shot.
Seventeen fights are currently scheduled on the card! The undercard will feature boxers such as Luis Nery, McJoe Arroyo, Chris Arreola, Charles Martin, and Fernando Garcia.
The following is a preview of the co-main event and main event of the evening.
David Benavidez (20-0) vs. J'Leon Love; Super Middleweights (24-2-1)
David Benavidez is known as the youngest boxer to ever hold a Super Middleweight Championship, but he hasn't been super active in the ring since he had a positive test for Cocaine in September of 2018 and had to serve a four month suspension.
On Saturday he'll be facing one of the toughest tests of his career in veteran J'Leon Love.
Benavidez will have an inch and a half height advantage as well as an inch and a half reach advantage over Love. He is also nine years younger than Love, though Love is still in his athletic prime.
Benavidez has been fairly active, but only fought once in 2018 due to his suspension and fought three times in 2017. Love fought twice in 2018 but only fought once in 2017.
Benavidez didn't fight often as an amateur, but has been boxing as a professional since he was a teenager. Love does have an edge in amateur experience as he competed both in the Olympic trials and the Golden Gloves tournament as an amateur.
Benavidez has the edge in power, as he has stopped seventeen of his opponents while Love has only stopped thirteen. In fact, Benavidez has been able to stop eight of his past ten opponents.
Benavidez has defeated the likes of Ronald Gavril, Rogelio Medina, Sherali Mamajonov, Denis Douglin, Francy Ntetu, and Philip Jackson Benson.
Love has defeated the likes of Marcus Upshaw, Scott Sigmon, Marco Antonio Periban, Vladine Biosse, Lajuan Simon, and Derrick Findley. His losses were to Peter Quillin and Rogelio Medina.
Love is a veteran, but he lacks that big named win on his resume to consider him to be a serious threat to Benavidez. The action may be slow in the beginning as Benavidez attempts to figure out Love's style, but this writer expects him to dominate the middle to later rounds.
Errol Spence Jr. (24-0) vs. Mikey Garcia (39-0); IBF Welterweight Title
Let's get the obvious out of the way. Mikey Garcia is bumping up to weight classes to face Errol Spence and will have a size disadvantage. He'll also be giving up three inches in height and about four inches in reach to Spence. Garcia has fought as high as the junior welterweight limit of 140 pounds, but fought his last fight at 135 pounds.
Spence is also two years younger than Garcia, but both fighters are still in their athletic prime.
Both boxers are known for their power and their ability to stop their opponents. Spence has stopped twenty one of his opponents while Garcia has stopped thirty. However, Spence is currently riding an eleven fight stoppage streak while Garcia has only stopped two of his past five opponents. The power has not follow him as he has jumped weight classes.
Spence has never been defeated and has defeated an impressive list of fighters. He has beaten the likes of Carlos Ocampo, Lamont Petereson, Kell Brook, Leonard Bundu, Chris Algieri, Chris Van Herrden, Phil Lo Greco, Samuel Vargas, and Ronald Cruz.
He also had a successful amateur career and was a former US National Champion as well as a Olympic Participant for the United States in the 2012 Summer Olympics.
Garcia has defeated the likes of Robert Easter Jr., Sergey Lipinets, Adrien Broner, Dejan Zlaticanin, Juan Carlos Burgos, Roman Martinez, Juan Manuel Lopez, and Orlando Salido. As an amateur Garcia was a Police Athletic League Silver Medalist as well as a Bronze Medalist in the National Golden Gloves Championship.
Garcia is an excellent fighter, but he's facing a man who's bigger, longer, and more powerful. The size advantage will likely be too much for Garcia to overcome, but he should still have his moments in this fight.
This writer expects Spence to win a closer than expected decision victory.
More Headlines
ESPN+ Boxing Preview: New York's Favorite Irish Son Returns
Posted on 03/15/2019
By: Ste Rowen
Two years ago Mick Conlan drenched the Madison Square Garden Theater in an emerald wave when the Irishman headlined a New York event in his debut fight, to coincide with a freezing St Paddy's day in the Big Apple.
That night, Conlan, currently 10-0 (6KOs) made easy work of Tim Ibarra inside three rounds and has since moved up a division to featherweight. Almost twenty-four months on, Conlan will, with help from fellow Irish favourite and Commonwealth gold medallist Paddy Barnes, once again make St Patrick's day greener in New York than it would've been without him.
"I'm dealing with the expectation well. It's prize fighting and I'm not in this game to earn buttons.'' Conlan told the Guardian.
Chosen to spoil the show this Paddy's Day is Ruben Garcia Hernandez, a 24-3-2 (10KOs) Mexican.
Ruben's resume includes a loss to Nonito Donaire in 2017, unfortunately that inclusion is an exception to the rule. Ruben has never beaten or, other than the Filipino legend, faced anyone of note.
It's a bad opponent for a boxer that comes with so much hype, but as long as Mick deals with Hernandez as well as, if not better, than he did Ibarra in 2017, the Irish-faithful will be more than jubilant.
Also on this weekend's New York card is southpaw, welterweight gatekeeper, Luis Collazo, who takes on fellow keeper of the welterweight gate, Samuel Vargas.
Until the April bout between Terence Crawford and Amir Khan was announced, Collazo was feted to take on the much feared, WBO 147lb champion. But it wasn't to be for Luis who claims he was more than ready for the juggernaut that is Crawford.
Instead this Sunday, Luis will step between the ropes with Samuel Vargas, who's looking to regain a respectable ranking at 147lb.
''This is my purpose. To be able to go out there and perform and to be able to try to inspire those who are kind of down on their life and just be able to do what I love and keep spreading inspiration.'' Collazo, who's pro record currently sits at 38-7 (20KOs), told ESPN, ''There's been some ups and downs, but this is the difference between passion and purpose.''
Collazo is undefeated since his unanimous decision loss to Keith Thurman; unfortunately Luis has only fought twice in that time. A sixth round KO of Sammy Vazquez in 2017 and a mid-2018 decision over Florida native, Bryant Perrella – who recently scored a UD victory over Briedis Prescott
Vargas, 30-4-2 (14KOs), rebounded from his August decision loss to Amir Khan, with a dominant win over 27-0, Gabriel Pereiro. However, much like Collazo's most recent opposition, 40-year-old Pereiro had never fought an opponent of note, or even professionally took a fight outside of his homeland of Argentina.
On the face of it, Collazo vs. Vargas looks more like two older welters putting it on the line for one last hopeful attempt at a world title shot, but it could turn into the best fight of Sunday's undercard.
More Headlines
Mikey Garcia's Vision
Posted on 03/15/2019
By: Kirk Jackson
"Vision without action is merely a dream. Action without vision just passes the time. Vision with action can change the world." – Joel A. Barker.
Enter Mikey Garcia (39-0, 30 KO's). The five-time, four-division world champion, envisions hoisting another world title entering his fifth weight class. If successful, Garcia joins rarified company.
List of Quintuple Champions — Major Titles
(1) Thomas Hearns: World Titles: 147, 154, 175, 160 and 168.
(2) Sugar Ray Leonard: World Titles: 147, 154, 160, 168 and 175.
(3) Oscar De La Hoya: World Titles: 130, 135, 140, 147, 154 and 160.
(4) Floyd Mayweather: World Titles: 130, 135, 140, 147 and 154.
(5) Manny Pacquiao: World Titles: 112, 122, 126, 130, 135, 140, 147 and 154.
"I have all the tools and all the skills needed to beat Errol Spence Jr. When it comes to timing, speed, reflexes and defense, you name it, I'm better," Garcia said in an interview leading up to fight this weekend.
"Here in Texas, it's like a second home. I've won two world titles here. Having great fan support at the grand arrival was a special moment for me."
Garcia embarks on the biggest challenge of his professional career this Saturday at AT&T Stadium in Arlington, Texas.
"People don't know boxing."@mikeygarcia wants none of this "underdog" talk. pic.twitter.com/mrjb6i5wCQ

— FOX Sports: PBC (@PBConFOX) March 13, 2019
"I've got to go in there Saturday night and show why I picked this fight. I want to make history and this is the one that will get me there," Garcia said.
"I'm prepared to do whatever it takes to win this fight. We trained very hard. We can go 12 rounds for sure. But, if I get a chance to hurt my opponent, I'm definitely going to jump on him and get the knockout."
Obviously accomplishing this feat is no small task. Spence is undefeated, is the betting favorite and commands respect as a worthy competitor.
"The size difference won't matter. Skill for skill and talent for talent, I'm more dominant than him in every aspect. I'll beat him at anything he wants to do. On paper he's the toughest opponent to date, but once we get in the ring we'll find out," Spence said. "I know I'm the best fighter in the world and I'm going to show it Saturday night. I'm going to punish him and make him wish he took his brother's (Robert Garcia) advice to not take this fight."
"This is an opportunity," Spence continued. "Mikey Garcia is one of the best pound-for-pound fighters in the world. He's proven himself time and time again and he's always out there looking to fight the best. So for me to fight a guy like that, that's a chance for me to make a statement."
"Winning is important, but it's also about making a statement with your performance," Spence said. "I want to put on the kind of performance where after, people go, 'OK, everything I've heard about this guy is true. He can fight."
Through all the build-up and it's actually transparent through his fights, Spence operates with a "Ivan Drago" like mentality from the famed Rocky series. Ruthless and ready to inflict as much damage as possible.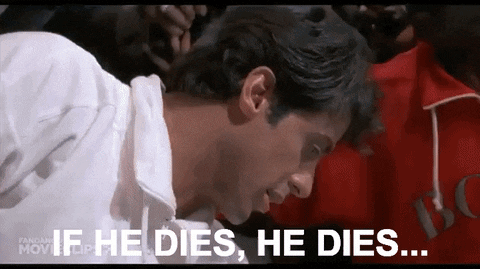 Garcia has legendary fighters backing him as the winner and they apparently share the same insight. One of those legends, Sugar Ray Leonard.
Leonard famously defeated Marvelous Marvin Hagler; returning from retirement and moving up in weight to face one of the most fearsome fighters in middleweight history.
"Garcia will know that he's going to feel a real difference moving up one or two weight divisions," said Leonard who overcame the odds to earn a majority decision win over Hagler. "It's a lot of weight to give away and that's going to present itself early. Garcia will feel it on the inside and he'll feel it when he gets hit."
"Mikey has to move, slip, make his man miss and not stay inside too long. He can't be a stationary target. You know that you're not the bigger man, but you have to be the smarter man in there. But Garcia, I'll tell you, he's another young man that I've been very impressed with. I'm also impressed with what he's doing; moving up to take on this challenge. Everyone thought I was crazy too; no one thought I could beat (Hagler) except myself."
Although we may draw parallels between Hagler-Leonard and Saturday night's main event, there are obvious variances between the two fights. The biggest takeaway however, is the notion of skills and not size that matters.
Regarding Saturday's match-up, Leonard noted, "I give a slight edge to Garcia, pending his selection of tactics. It's down to the style he chooses and what he, as the smaller man, can do in that ring."
"Errol Spence is fundamentally sound," former two-division world champion Timothy Bradley said to Premier Boxing Champions regarding the showdown March 16.
"He has a great jab and can dominate an entire fight with his jab. However, Errol is heavy on his front foot. He can and does take chances due to being so strong and built like a tank, but as a result of him mowing you down, he is there to be hit. A counter-puncher would be very successful against Errol, due to him lunging forward. He loads up on every punch while keeping his head straight down the middle. In the fights with Kell Brook and Lamont Peterson, there were spots where Errol stood and got clipped. Although he keeps his hands up, you can come around his guard."
"Mikey has great ring I.Q. For a small guy, Mikey is comfortable in the pocket and can make pressure fighters back up. Believe me, I have seen him do it before. I take my hat off to Mikey. He is going for greatness. I don't think that Mikey will win, due to Errol wearing him down over the course of 12 rounds. If Mikey wins, in my opinion, he becomes the best fighter pound-for-pound."
From a strategical standpoint, one of the physical traits working in the favor of Team Garcia is speed. Working with sports nutritionist, chemist, SNAC System founder and CEO, Victor Conte, it appears the emphasis for Garcia is speed and explosiveness.
Garcia is smart and very precise with his punches and overall movement. Remaining calm and composed even under duress, every move has purpose. As a visionary, Garcia envisions moves and action from the opposition before it unfolds.
From a fundamental standpoint, Garcia will be sharp and tight. Footwork and positioning is key.
It's more than likely we'll see Garcia attempt to turn Spence constantly, make him reset and reposition. Mikey will have to move off target, keep his head off the line, move towards his left, which would be away from Spence's power hand (which is his left land).
As Mikey drifts towards his left, he must be weary of Spence's right hook, especially considering Spence's right hook is in line with Mikey's head – due to the difference in height with Mikey standing 5'6" and Spence listed a little over 5'9".
Because of the height and reach disadvantages, it may be best suited for Garcia to fight on the inside. Mikey may have to force the fight regardless as it'll be hard pressed for a fighter moving up in weight to fight on the outside for 12 rounds without getting clipped. There's only so long one can fight effectively walking on a tight rope.
Garcia will have to feint his way in and mount some form of consistent jab to further establish his offense and to give Spence something to think about. It's extremely important that Garcia lands something significant to earn respect from Spence – otherwise it'll be a long (or short) night.
Win or lose Garcia's stock only increases due to the task he is faced with, due to the challenge he sought out.
"I'm here to challenge myself. He is the best. He might feel that it's an easy fight for him, that I'm too small, and that's fine. Let's get in the ring and let's go to work," said Garcia.
Visions of greatness, originally constructed as a 9 month plan, turned into a 12 month plan, due to promotional obligations, but now the fight is bigger and more anticipated than what was initially imagined.
"No one has beat 3 undefeated champions in 3 divisions within 9 months that excites me," said Garcia. The '9 months' now becomes 12 months and we have a chance of witnessing history this weekend.
What does a victory this weekend do for Garcia? Does this propel him into the discussion as an all-time great fighter? While that question may be up to debate depending on the results this weekend, victory cements Hall of Fame credentials and Pay-Per-View viability.
The recent series of moves exhibited from Garcia displays courage and professionalism for seeking the best opposition available. Also displays sharp business acumen; betting on himself (separating from Bob Arum and Top Rank) and capitalizing on his talent and maintaining self-belief.
"I've got to go in there Saturday night and show why I picked this fight. I want to make history and this is the one that will get me there."
More Columns
Errol Spence Transitioning into a Super-Star
Posted on 03/15/2019
By: Kirk Jackson
Saturday March 16th is the day Errol "The Truth" Spence (24-0, 21 KO's) has patiently been waiting for. The AT&T Stadium in Arlington, Texas, is the site where history will be written.
The biggest fight of the year (so far) featuring two undefeated world champions, two highly skilled fighters in their physical primes, one being Spence, the other Mikey Garcia (39-0, 30 KO's), prepare to engage in battle, as the fight signifies as the launching point for Spence to propel towards super-stardom.
The seeds sowed years ago are beginning to blossom and take form. Traits attributed to both the fighting style and overall mentality of each fighter, helped transform this match-up on paper to a blockbuster boxing event.
Derrick James, long-time trainer of Spence believes this upcoming fight may catapult his fighter into a new realm of acclaim and may continue a trend witnessed in recent years with the best fighters facing each other.
"People get excited by the big fights and this one kind of reminds of some of those in the '80s we got to see," James said. "Ray [Leonard], Tommy [Hearns], Duran, Hagler, they all fought each other. I think that's the kind of fight this one is and hopefully, this one will be the start of something like it was in the '80s with those guys."
Characteristics of hard work, consistency, impeccable timing, and intelligence – traits displayed effortlessly in the ring, each trait earned through countless hours of preparation and textbook execution. These very same traits implemented outside the ring as far as (fighting the right opponents at the right time, securing good management and promotional situations, maintaining high level of professionalism and focus).
One of the hurdles conspiring against Spence throughout his young professional career is the ability to secure big name opponents. Former middleweight champion Gennady Golovkin arguably experienced similar issues. Both Golovkin and Spence notably been referenced by the media as the "Boogeyman" for each of their respective divisions.
Golovkin's star shined brightly over the past few years and as he climbs in age, hopefully he can continue the trend of securing big name, elite fighters as opposition, heading towards his final stretch.
Ideally, it would be nice to see Spence land the big name, elite opponents, sooner rather than later and Mikey Garcia is a good start.
Correction, the misconception is Spence lacks quality opposition across his resume. Quickly assessing that notion, starting his career in November of 2012 and spanning across 24 fights, Spence faced and defeated three world champions – Kell Brook, Lamont Peterson and Chris Algieri respectively.
It's not a large sample size, but Spence displayed toughness, grit and championship intangibles traveling across the pond to Sheffield, England, dethroning Brook en route to capturing his first world title.
"This takes me on right track to become the face of boxing, and become the #1 Pound-for-Pound fighter in the world."@ErrolSpenceJr on the face of boxing, and filling the Mayweather void. pic.twitter.com/UiiJxhhC0v

— FOX Sports: PBC (@PBConFOX) March 13, 2019
Using the statistic of world titlists defeated as a benchmark, he trails in comparison to his pound-for-pound contemporaries; Vasyl Lomachenko defeated eight world champions, Terence Crawford defeated six world champions, Golovkin and Oleksandr Usyk defeated five world champions respectively and Mikey Garcia defeated 10 world champions entering Saturday's match-up.
It's why analyzing a fighter is case by case and more than numbers or statistics on paper. There are circumstances behind each fight – the condition of each fighter leading into the fight for example. There are circumstances behind why fights never form to fruition as well.
When assessing a fighter, the eye-test is important but taking into consideration the level of opposition is just as important. Spence and Garcia are fighting with something to prove to themselves and to the world.
Garcia is considered the best opponent to date for Spence and the notion of Garcia pulling off an upset continues to cultivate day by day. The lack of acknowledgement and non-appreciation of Spence's skills continue to develop as well.
Garcia is the fighter observed in this match-up as the fighter with superior technical skills and intelligence. The Mexican-American fighter from Oxnard is regarded with such advantages, in spite of referring to Spence as a mirror of himself.
Something to keep in mind, Spence has greater experience as an amateur and competed as an Olympian for the United States in 2012. Advancing through the rigors of national tournaments, Olympic trials, the Olympics, exhibits a high-level of technical mastery.
Especially considering, Spence and the other amateurs in Olympic boxing from 1992 to 2013 (last year for Olympics -2012) fought under the Computer scoring system.
Five judges sat ringside with a keypad with a red and a blue button. The judges pressed a button for which ever corner they felt landed a scoring blow. Three out of the five judges had to press the button for the same boxer within a one-second window in order for the point to score.
A legal scoring blow was that which is landed cleanly with the knuckle surface of the glove, within the scoring area (middle of the head, down the sides and between the hips through the belly button), and the boxer can't be committing a foul (slapping, ducking head, wrestling, holding, etc.). As long as the punches landed within the scoring area, they are legal and that included body punches, as well as those to the face/headgear.
https://www.youtube.com/watch?v=efnZggQe3yY
No stranger to enduring a measure of under-appreciation from a skill standpoint, in his heyday oddly enough, middleweight great 'Marvelous' Marvin Hagler was plagued with similar issues throughout his career as well.
Hagler of course, was revered for his unadulterated savagery inside the ring as well. Drawing comparisons to Hagler, Spence administers a measure of skillful brutality to his opponents.
The late former heavyweight champion Joe Frazier once told Hagler, "You have three strikes against you; you're black, you're a southpaw, and you're good."
The same applies to Spence – which may have served as a stumbling block to reaching the acclaim and stardom. Factors may also include the direction of the boxing market and how the sport overall is promoted.
The market can dictate the level of celebrity and fame amongst boxers and the audiences in respective countries worldwide. The television series Premier Boxing Champions, is bringing renewed mainstream exposure to professional boxing across various cable television networks (ABC, CBS, Fox, NBC) and their affiliated sports-oriented cable networks (ESPN, CBS Sports Network, FS1, NBCSN, respectively along with Spike and Bounce TV).
DAZN is another outlet – a subscription video streaming service dedicated to sports, offering live and on-demand streaming of events. More and more premier boxing events are filtering through DAZN and it is viewed as the way of the future by many.
With the stock of boxing continuing to rise with greater promotion and exposure, the time for Spence appears right as he aims to overcome previous obstacles laying in his path.
His opponent this weekend is the right opponent to display skills, showcase greatness and ascend to another level. Spence aims to carve his own path, but in many ways he is shadowing a similar path comparable to Hagler.
When Hagler was on the cusp of super-stardom, he had Roberto Duran to elevate his status. Spence's "Roberto Duran" is Mikey Garcia.
It was Mikey Garcia, stepping up to challenge Spence shadowing the path of Sugar Ray Leonard or Roberto Duran, while other champions in Errol's division appeared weary of embracing the challenge of the young IBF champion.
"I have all the tools and all the skills needed to beat Errol Spence Jr. When it comes to timing, speed, reflexes and defense, you name it, I'm better," Garcia said. "I've got to go in there Saturday night and show why I picked this fight. I want to make history and this is the one that will get me there."
"I'm prepared to do whatever it takes to win this fight. We trained very hard. We can go 12 rounds for sure. But, if I get a chance to hurt my opponent, I'm definitely going to jump on him and get the knockout."
The fighter regularly avoided (Spence) is now in the target in this case. How he responds with the bull's eye across his back is telling, because winning this weekend most likely assures he'll be the target progressing forward. The winner can be the target progressing forward due to financial incentive.
Spence mentioned Floyd Mayweather and replacing the void he left upon retirement. When Mayweather campaigned at super featherweight, lightweight and super lightweight, he was the fighter avoided by most because he was deemed as high-risk, low reward.
It wasn't until his shining moment against the late Arturo Gatti and again against cash cow Oscar De La Hoya, that Mayweather's stock rose to heights never witnessed previously. That very same fate may potentially bestow upon the winner this weekend.
Fighters are chasing the meal ticket. The pot at the end of the rainbow and as they should, they're prize fighters as well as warriors.
The measure of focus appears at it's the highest point, as Spence remains in the laboratory fine-tuning his engine in preparation for Saturday night.
Spence aims to be fully prepared as he engages in the fight of his life. In true Marvelous Marvin style-fashion Spence will wage war against Mikey Garcia – fellow undefeated fighter across four weight classes, a fighter seeking his version of manifest destiny, aiming to solidify greatness of epic proportions.
Hagler soundly defeated Duran in an entertaining, competitive affair, securing his spot as one of boxing best fighters and biggest attractions. Hagler's victory over Duran led to greener pastures, as his star shined brighter and he capitalized eventually securing fights against Tommy Hearns and Sugar Ray Leonard.
"I wanna be mentioned with the likes of 'Sugar' Ray Leonard, Ali and Ray Robinson, Floyd Mayweather. I wanna be mentioned along with those greats," said Spence.
"And I know in order to do that, I have to fight the best fighters out there and keep getting titles. Hopefully, I can be undisputed welterweight champion."
True to form as he is shadowing the path of Marvin Hagler – Spence should emerge victorious over the weekend and the question is who is next in line?
Manny Pacquiao – albeit will not be considered Spence's "Sugar Ray Leonard" is another prime time opponent serving as an additional catalyst to Spence's emergent ascension to power. And another fight that may take place at AT&T stadium.
Which may fall in line with the long-term plans of Al Haymon (Pacquiao's advisor) when Pacquiao signed to PBC. No matter what transpires with Pacquiao, he'll always be fondly regarded amongst the media and a loss to Spence doesn't hurt his cause.
The same situation presents for Garcia – if he loses this weekend he'll be regarded as the brave fighter moving up two weight classes to challenge the "Boogeyman."
The truth is, this match-up can be argued as lose-lose situation for Spence. "It's a win-win for him – even if I knock him out in the first round," says Spence in an interview with ESPN.
"They'll say he's too small," Spence continues. "If I beat him up throughout the whole fight, they'll say, 'He has amazing heart for a little guy. Errol Spence is supposed to do that, he's the bigger welterweight.' So even if he looks good [in defeat], they'll say, 'The smaller guy looked good, he just couldn't hold up the weight."
Spence must win for his star to truly shine and he must dominate. Although he recognizes Garcia is a tough opponent, he also realizes his status as boxing's premier star depends on defeating Garcia.
"On paper he's the toughest opponent to date, but once we get in the ring we'll find out," Spence said. "I know I'm the best fighter in the world and I'm going to show it Saturday night. I'm going to punish him and make him wish he took his brother's (Robert Garcia) advice to not take this fight."
"This is an opportunity," Spence continued. "Mikey Garcia is one of the best pound-for-pound fighters in the world. He's proven himself time and time again and he's always out there looking to fight the best. So for me to fight a guy like that, that's a chance for me to make a statement."
More Columns
Mikey Garcia's Quest For Greatness
Posted on 03/11/2019
By: Sean Crose
Back, way back, in 1897, Bob Fitzimmons, a former middleweight champion, fought heavyweight champion James J Corbett for the title Corbett had won by knocking out bare knuckle great John L Sullivan. A single body shot landed under the Reno sun put Corbett down and led to Fitzimmons being crowned heavyweight champion. Many boxers – some might argue too many – have aimed for the kind of greatness Fitzimmons earned that long ago day. Some have done so organically, by steadily moving up in weight classes as time moves on, while others have engaged in considerable weight jumps.
For instance, Amir Khan jumped up from welterweight to middleweight in order to try to best Canelo Alvarez back in 2016. Although Khan did quite well for himself, a thunderous fifth round shot from the red haired star put the Englishman down and out in frightening style. A few months later, Kahn's countryman, Kell Brook, also decided to jump two weight classes in order to face then middleweight king Gennady Golovkin. Like Khan, Brook did very well for himself. He did not, however, do well enough. Like Khan before him, Brook found he couldn't get past the fifth round.
The most famous modern case of a known fighter jumping up in weight in order to attain greatness occurred in 1987 when Sugar Ray Leonard shot up to middleweight after almost three years out of the ring to outpoint iconic champ Marvin Hagler in highly controversial fashion. Mikey Garcia clearly wants to follow Leonard's lead, albeit without the controversy, when he faces welterweight star Errol Spence Jr this weekend at AT&T Stadium in Arlington, Texas for Spence's IBF welterweight title. The 39-0 Garcia is jumping up from lightweight to welterweight in order to face the 24-0 Spence, who, at nearly 5'10, is big for a welterweight to begin with.
Stepping into the ring with a man close to four inches taller than him is clearly a daunting task for Garcia. The fact that Spence is exceedingly talented, with a murderous body attack, and a high knockout ratio to boot, also stacks the odds against the California native. Yet Garcia is nothing if not an exceedingly deliberate person. Just watching him eat meals on YouTube videos is a study in deliberation. In other words, Garcia most likely wouldn't have chosen to go after Spence unless he had solid, highly convincing reasons to do so. To paraphrase Max Schmeling, Garcia most likely sees something.
It's also worth noting that Garcia, ever the professional, has teamed up with Victor Conte, to train at the nutritionist's Scientific Nutrition for Advanced Conditioning complex in California. The results certainly pass the eye test, as Garcia looks large and impressive in recent media photos. The real test, however, will occur in the ring this coming Saturday night. Fans will either witness history in the making…or witness history simply repeating itself.
More Headlines
PBC Boxing Results: Porter and Ramos Pull Out Victories
Posted on 03/10/2019
By: Hans Themistode
WBC champion Shawn Porter (30-2-1, 17 KOs) managed to keep his title by the skin teeth by winning a split decision over Yordenis Ugas. Scores for the bout read 117-111 for Ugas while the two remaining judges scored in Porter's favor, 116-112 and 115-113. The contest took place at the Dignity Health Sports Park, in Carson California tonight. Porter was defending his title for the first time since winning a close decision over Danny Garcia last September.
The champion is known for his aggressive come forward style. He usually turns his contest into a sloppy affair. In his matchup against Ugas he came into the match with a completely different game plan. Porter spent the majority of the rounds boxing on his back foot and did not come charging in. Ugas pressed the action and tried to put together combinations that would put the champion in a bad position. Ugas found a ton of success throughout varies portions of the contest. It seemed as though his size was affecting the champion to a certain degree as Porter just couldn't get his man to take a step back. Although Porter tried to implement a new game plan, he did have moments of reverting back to the old Shawn Porter.
Both men stood in the center of the ring in round four and let their hands go until the end of the bell. Credit should be given to Porter as he continually sticked to his game plan and tried to outbox his bigger opponent. In round 11 that plan paid dividends as Porter caught his man walking in with a left, right combination that had him a bit wobbled. It looked as Ugas was a bit off balance when the shot landed but Porter made his presence known in the round. The final round saw Ugas press forward, seemingly trying to emphatically win the round.
When the final bell rung both men felt that they did enough to win. In the end it was Porter's boxing ability and timely aggression that allowed him to win a close split decision.
The co main event of the night was a good fight in its own right as Abel Ramos (24-3-2, 18 KOs) defeated Francisco Santana (25-7-1, 12 KOs) by unanimous decision. For Ramos it was his sixth win in a row. He hasn't tasted defeat since losing a close decision to Jamal James early last year.
Things started off a bit slow as both men were feeling each other out. It was Ramos who was doing really good work and outboxed his opponent for long stretches of the contest. Santana came into the contest off the biggest win of his career when he defeated Felix Diaz. He also had a three inch reach advantage but just couldn't use it effectively as he was forced to fight off his back foot all night long. For Santana the loss represents his third in his last four. He will now be forced to the back of the line and look to rebuild.
Ramos on the other hand is in great position. With now six straight wins he will undoubtedly get his shot at a title if he continues his hot steak. With Shawn Porter winning a very close decision tonight and looking some what vulnerable, Ramos may have his eyes on his belt.
More Headlines
All Eyes on Shawn Porter
Posted on 03/08/2019
By: Hans Themistode
The consensus around boxing circles is that the Welterweight division is among the most talented and deepest in the entire sport. It's not hard to see why. Not only is that weight class filled with numerous contenders but the current belt holders all have a reasonable claim in thinking they are the very best.
WBO and IBF champions Terence Crawford and Errol Spence Jr have big matches coming up. Former belt holder Danny Garcia has his own date with Adrian Granados arriving shortly. Keith Thurman and Manny Pacquiao delivered big time in their most recent ring returns as well. When mentioning the very best in the division Porter's name is seldom brought up. Why is that? He is after all a two time champion. Let's also not forget that he gave Thurman his toughest challenge to date. He also unseated Garcia in their battle for the vacant WBC crown.
Still even with those accomplishments he does not get as much attention as the previously mentioned fighters. Porter doesn't have the most aesthetically pleasing style in the ring, often times just charging in and muddying up the fight. It isn't always fun to watch but it does get the job. Even with a belt wrapped around his waist it feels as though Porter is the forgotten man. He is frequently discussed in such a fashion that would seem as though he and his title are easy pickings. His matchup against Ugas is one that most have tabbed him to win, but their wouldn't be much shock if Ugas was able to dethrone him now would there be? Sure Ugas is a very skilled and tough fighter but how would his chances be perceived if he fought any of the other champions? Not very high to be frank. So why is he given at least a solid shot against Porter? Maybe it is because Porter is the weak link?
Believe that statement if you want but be prepared to be sadly mistaken. Porter's game might be a bit unorthodox but it is effective nonetheless. As already mentioned, many of the top Welterweights have already recently fought or will be fighting in close proximity. Before Spence, Crawford and Garcia all get their moments to shine Porter will have the stage to himself. He will be aiming to make an emphatic statement at the expense of Ugas.
Now is his moment to make his claim that he is in fact the best that the division has to offer. On March 9th all eyes will be on Shawn Porter.
More Columns
Yordenis Ugas Fighting For Respect
Posted on 03/08/2019
By: Hans Themistode
It's been a long road for Yordenis Ugas.
Following a 2014 split decision loss to Emmanuel Robles, Ugas followed that up with another loss. This time at the hands of Amir Imam. It was a one sided beating that plummeted the stock of Ugas. It was at that moment that he decided to take some much needed time off. Two years would go by before he stepped back in to the ring. When he returned, Ugas moved up to the Welterweight division.

Photo Credit: Premier Boxing Champions Twitter Account
No one thought anything of it. We all have seen the best that Ugas has to offer and it wasn't very impressive. Feed him to an up and coming title contender and watch him fold yet again. In his first match he took on the undefeated Jamal James. The script seemed simple enough, James would go in there and dominate his man and continue on his way to a title shot. Someone forgot to hand that script over to Ugas. The Cuban born fighter went on tot dominate that fight. He would then go on the most meaningful run of his career as he reeled off eight straight victories. The names he defeated along the way were impressive ones.
Bryant Perrella, Thomas Dulorme and Cesar Miguel Barrionuevo to name a few. Those triumphs have led him to the biggest fight of his career. A showdown with WBC champion Shawn Porter. Ugas has looked impressive during his run at his new weight class but he has never faced anyone in the same stratosphere as the champion.
Many believe that this is a bridge too far for Ugas to cross. Time and time again Ugas has found himself in the underdog position. That won't change come fight night as oddsmakers have labeled him a 4-1 long shot to pull off the victory. Some might be offended by that notion, but for Ugas it fits him perfectly. The WBC crown is one that Ugas would love to place on his mantle, but this fight has more than just a championship at stake for him.
Ugas isn't just fighting to make his claim as one of the very best in the division but he is also fighting for his respect. Win or lose he's earned that much from everyone.
More Columns
PBC Boxing Preview: Porter vs. Ugas, Ramos vs. Santana
Posted on 03/08/2019
By: Hans Themistode
With all of the hype that is surrounding the big showdown between Errol Spence Jr and Mikey Garcia, it is easy to overlook this weekends matchup between current WBC Welterweight champion Shawn Porter (29-2-1, 17 KOs) and Yordenis Ugas (23-3, 11 KOs) but make no mistake about it, this is a must see fight. The contest is scheduled to take place at Dignity Health Sports Park, in Carson California.

Photo Credit: Premier Boxing Champions Twitter Account
With so many great fighters in the Welterweight division, Porter seems to be the forgotten man. On Saturday March 9th he will be looking to remind everyone just exactly who he is. In Porter's last contest he picked up the biggest win of his career when he out pointed former two division champion Danny Garcia for the vacant WBC crown. In the first defense of that title Porter will undoubtedly have his hands full when he takes on Yordenis Ugas who is riding an eight fight win streak and has gone undefeated ever since making his debut in his new weight class class in 2016.
The fighting style of Porter is well chronicled as he uses his non-stop pressure and volume punching to make it a long night for his opponents. What can be deemed his strength could ultimately lead to his demise against the Cuban born Ugas who uses his slick fighting style to make his foes miss and pay. Don't mistake Ugas for your typical Cuban fighter who doesn't engage in all out brawls as he has no problem mixing it up on the inside. To say that this contest is a must win for both men would be an understatement.
Not only is Porter looking to defend his strap for the first time but he is also looking to make a statement. Super fights with Manny Pacquiao, Errol Spence Jr and others are within his grasp if he can just get past his tough Cuban foe. For Ugas this is the biggest fight of his career and one that he has worked extremely hard for. He has looked sensational since joining the Welterweight division but can put an exclamation point on his career renaissance with a win over Porter which would lead to his first world title.
The fans will be tuning in to see two of the best Welterweights on earth go toe to toe but will be equally as entertained in the co main event as Francisco Santana (25-6-1, 12) will be looking to put an end to the five fight win streak of the hard hitting Abel Ramos (23-3-2, 18 KOs). Both of these men campaign in the Welterweight division and will be looking to impress as they vie for their own title shot sometime soon.
Since losing a close majority decision to current title contender Jamal James, Ramos has won five straight matches all via stoppage. He has quickly turned himself into a possible future contender with his vaunted power. He will however, need more than that if he hopes to extend his streak. Santana recently found himself in a major rut, losing two fights in a row and three of his past five. That all quickly changed when he defeated the highly regarded Felix Diaz by majority decision in his last contest. That win placed his career back on track. With another impressive performance he can find himself in the championship mix.
Porter vs Ugas is sure to be a non stop action packed fight but don't be surprised if Santana vs Ramos steals the show.
More Headlines
Showtime World Championship Boxing Preview: Ortiz vs. Hammer, Lara vs. Castano
Posted on 03/01/2019
By: William Holmes
On Saturday night Al Haymon's Premier Boxing Champions (PBC) will televise a card from the Barclays Center in Brooklyn, New York live on Showtime. Tom Brown's TGB Promotions and Lou DiBella's DiBella Entertainment are the co-promoters of this card.
The main event of the evening will be between Brian Castano and Erislandy Lara for Castano's WBA "Regular" Junior Middleweight Title. The co-main event of the evening will be a heavyweight clash between Luis Ortiz and Christian Hammer.
The undercard will feature prospects and contenders such as Bryan De Gracia, Eduardo Ramirez, Edward Rodriguez, and Antonio Russell.

Photo Credit: Stephanie Trapp/Showtime Boxing
The following is a preview of the co-main event and main event of the evening.
Luis Ortiz (30-1) vs. Christian Hammer (24-5); Heavyweight
Luis Ortiz challenged for the heavyweight title in 2018 in an exciting bout with Deontay Wilder but faded at the end and was stopped before the final bell. Since then he has come back to defeat Travis Kauffman and Razvan Cojanu as he attempts to get another shot at a heavyweight title.
On Saturday he'll be facing Christian Hammer, a fighter who is about 8 years younger than him and about two inches shorter. Hamer fought twice in 2018 and three times in 2017 and has five losses on his record. Ortiz, despite his advancing age, has also been active and fought three times in 2018 and once in 2017.
Ortiz has the edge in most comparable stats. He also has the knockout power edge as he has stopped twenty six of his opponents while Hammer only stopped fourteen of his opponents. Ortiz also had a better amateur career as he was a multi-time Cuban National Champion while Hammer was a former Romanian Amateur Boxing Champion.
Ortiz has defeated the likes of Malik Scott, Tony Thompson, Bryant Jennings, and Monte Barrett. Hammer has defeated the likes of Michael Wallisch, David Price, Erkan Teper, and Kevin Johnson.
However, Hammer has also lost to the likes of Mariusz Wach, Taras Bidenko, Tyson Fury, and Alexander Povetkin.
Ortiz's age is of concern, but he's still an elite level boxer with considerable power. Hammer is basically a fringe contender.
Saturday should be a relatively easier fight for Ortiz.
Brian Castano (15-0) vs. Erislandy Lara (25-3-2); WBA Junior Middleweight Title
Erislandy Lara has long been considered a pound for pound great and one of the best boxers in the junior middleweight division. However, he has lost some of his shine since his loss to Jarrett Hurd and his advancing age of thirty five.
On Saturday he will be facing a tough young opponent in Brian Castano, who is six years younger than Lara.
Lara will have a significant edge in height of three inches and reach of seven inches. Lara does have fourteen stoppages on his resume, three more than Castano, but he fought twice the number of fights.
Castano had a good amateur career and was a gold medalist in the South American Games. He also beat current pound for pound great Errol Spence Jr. as an amateur. Lara was a Cuban National Champ and a World Champ as an amateur which gives him the slight edge in amateur experience.
Lara has lost to the likes of Jarrett Hurd, Canelo Alvarez, and Paul Williams. He has defeated the likes of Terrell Gausha, Yuri Foreman, Vanes Martirosyan, Jan Zaveck, Delvin Rodriguez, Ishe Smith, and Austin Trout.
Castano has defeated the likes of Cedric Vitu, Michel Soro, Emmanue de Jesus, and Marcus Upshaw. At this point in their careers, Lara has defeated the better fighters.
However, Lara is advancing in age and showed signs of it when he lost to Jarrett Hurd. Castano is known for being an aggressive fighter who throws a high number of punches, a style that will usually give an older fighter fits as the fight progresses to the later rounds.
This writer feels this will be Castano's breakout fight and will score an upset over Lara.
More Headlines