Posted on 01/10/2023
By: Sean Crose
It's good to be Keith Thurman. Although there's no denying the man has incredible talent and has had a very impressive record over the past ten years, losing only once, to the legendary Manny Pacquiao no less, the truth is that the fighter known as "One Time" hasn't been particularly active as of late. Thurman has fought a total of five times in the last six and a half years. Indeed, the man is arguably a part time fighter these days. Yet ESPN reports he's set to fight Errol Spence, one of the most well known fighters on earth, in April, the same month where it had been assumed Gervonta Davis would engage in a much wanted superfight with Ryan Garcia.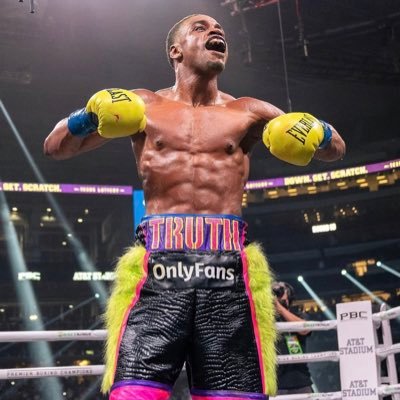 And all this after each man, Thurman and Spence, spent a good amount of time indicating he didn't want to fight the other. Oh, and Spence's numerous welterweight titles won't be at stake, either. With all that in mind, Spence-Thurman does have the makings of a quality bout, should a contract for the fight be signed (one hasn't been – at least not yet). Both men have battled a whose who of welterweights – aside from WBO champion Terence Crawford. Both men are also fun to watch – rarely, if ever, being in a boring fight.
Suffice to say, Spence reportedly will still be able to hold on to at least his WBA welterweight belt after the Thurman fight – if he chooses to. The caveat is, if Spence decides to return to welterweight, he'll have to square off against the WBO welterweight titlist Crawford if he wants to hold on to the WBA belt. That's IF Spence decides he wants to go to back to welterweight. Perhaps, however, he'll decide to remain at junior middleweight by that point. It's not always easy or even advisable for certain fighters to continue to try to make weight in some divisions, after all. There's no word at the moment if the WBC and IBF, whose welterweight belts are also in Spence's possession, will be okay with him moving up in weight to face Thurman. Fans will no doubt find out soon enough.