Posted on 11/02/2023
By: Sean Crose
"I'm still active," the legendary Manny Pacquiao told Fight Hub in a recent interview. "I have an exhibition match this coming December." And who might his opponent be? "We're working with Mayweather," he said. "You're going to do an exhibition with Floyd?" interviewer Marcos Villegas asked in surprise. "Yes," the forty-four year old Pacquiao responded. Should the fight become a reality, Pacquiao says it will go down in Tokyo. The first and only time these two iconic fighters met was back in 2015. Their insanely hyped battle, which ended in a Mayweather decision victory, still reigns as the most lucrative combat sports event to ever be held.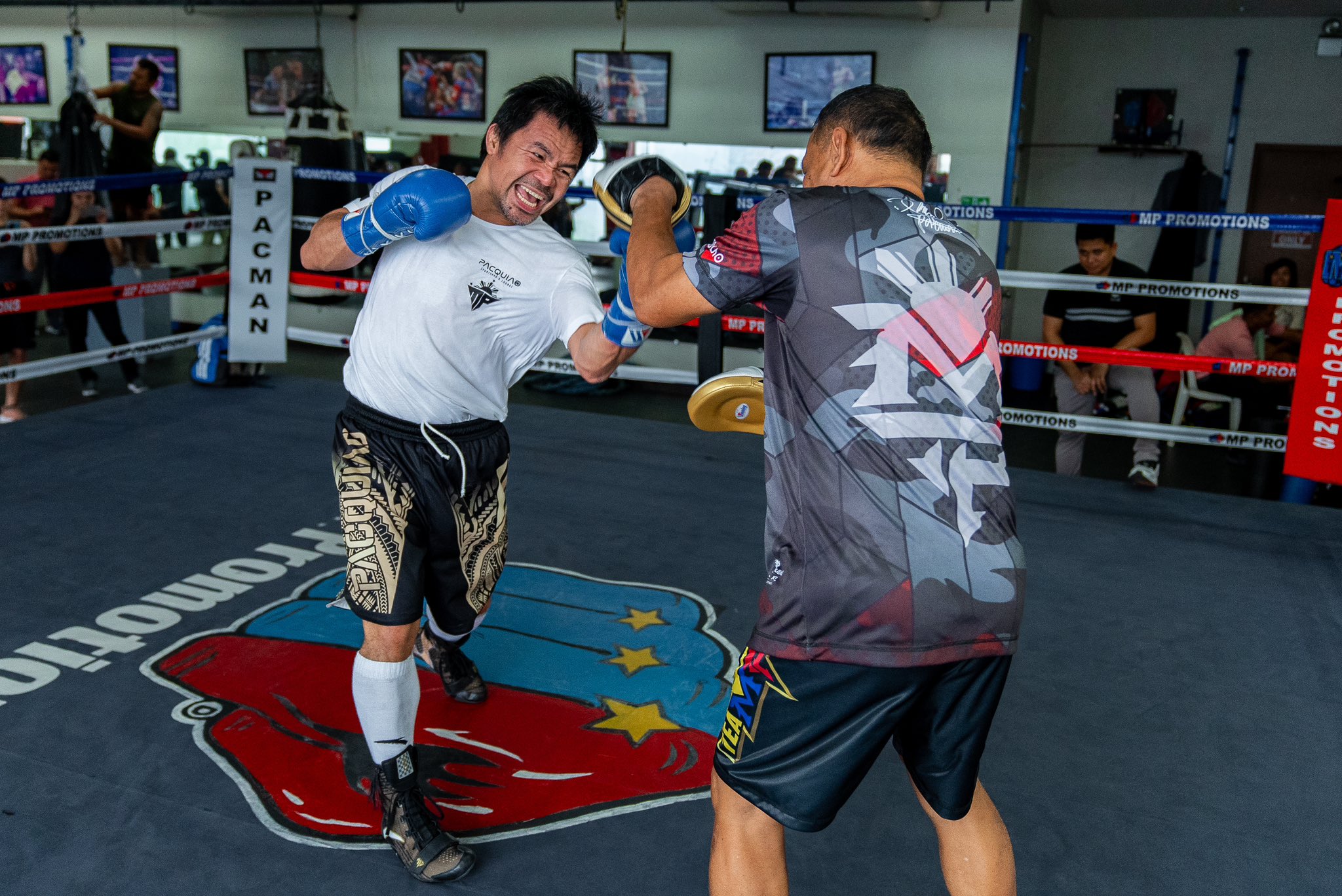 A lot has changed since then, however. For starters, both Pacquiao and Mayweather are pretty close to ancient by boxing standards. Their initial match, while decent in hindsight, certainly wasn't a thrilling battle and was largely viewed as being a disappointment. Still, those two names – Pacquiao and Mayweather – carry a lot of weight with them, and with good reason. They're two of the best to ever box, after all, and that's not hyperbole. Plus each man was enormously popular during the last decade. Without doubt, both fighters still have considerable fan bases.
Pacquiao also expressed interest in fighting the much younger Gervonta Davis, not in an exhibition match, but in a legitimate professional fight. "If he wants, if he come up to 147," Pacquiao said of the fighter known as Tank, "we can fight, 145 maybe." Although some may find Pacquiao's willingness to square off against a much younger fighter in his prime dangerous, the Filipino legend appeared to be unconcerned. "That's not a problem for me," he said, "because I'm an experienced fighter." Whether anything will come of talk of a Pacquiao-Davis fight remains to be seen.
The truth is that it's very hard for professional athletes, and boxers in particular, to retire. For one thing, most fighters are relatively young when they leave the fight game. What's more, top fighters who find themselves out of spotlight and enormous paydays must go through a real lifestyle change. Still, boxing is perhaps the most dangerous sport on earth, which is why comebacks in middle age are often ill advised. Yet if Bernard Hopkins and George Foreman proved anything, it's that sometimes age is indeed just a number.
Pacquiao himself might argue it all depends on the fighter. When told that Conor McGregor wanted to kick him in the head whenever he saw him, Pacquiao simply laughed the matter off. "He not that good anymore," he said of the UFC legend.