Posted on 07/16/2023
By: Sean Crose
The 17-0 Frank Martin looked to leave his mark on the lightweight division Saturday night in Las Vegas when he squared off against the 12-0 Artem Harutyunyan. Their scheduled 12 rounder was the main event of a Showtime card. The opening round was something of a feeling out process, though Harutyunyan was employing pressure somewhat effectively. Martin jabbed well in the second, while Harutyunyan continued to press the action.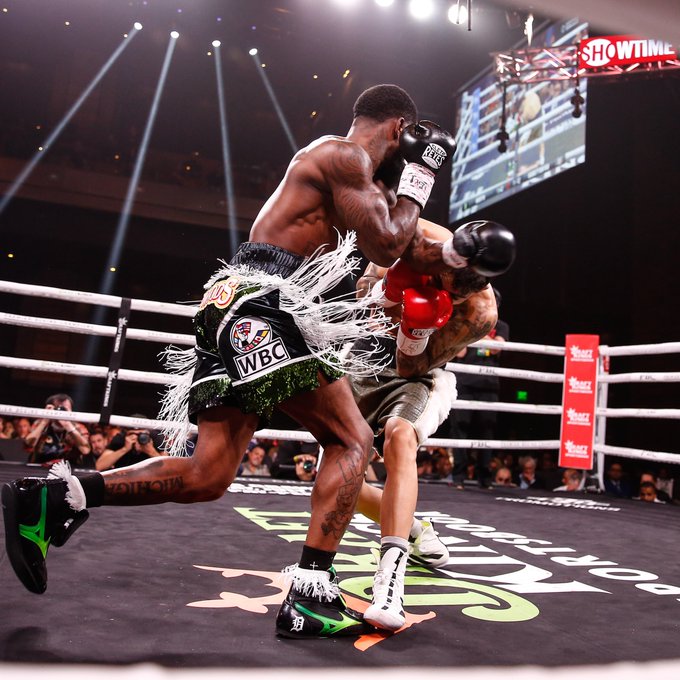 By the third it was clear that this was an interesting fight. Martin was the sharper puncher, but Harutyunyan landed more frequently. Martin was able to use lateral movement to his benefit in the fourth, though Harutyunyan was still able to land cleanly. Harutyunyan went down from a slip in the fifth. Aside from that, the fight remained close, with each fighter having his moments.
Martin truly came alive in the sixth, hurting his opponent and smartly applying pressure of his own. Harutyunyan carried himself bravely and gamely, but Martin was landing on him with bad intentions – especially to the body. Martin was having a strong seventh, but Harutyunyan was able to close the chapter with a hard, flashy shot to the body. Both fighters looked sharp in the eighth. This was a high end fight, one that was enjoyable to watch.
The ninth was very hard to judge. Martin moved well and had his moments, but Harutyunyan was able to use his height to his advantage, press the action, and land effectively. Martin went straight for the kill at the start of the tenth. He wasn't able to take Harutyunyan out, but he did some damage throughout the blistering round.
By the eleventh, things were slowing down. Martin was now on the hunt, but the fight remained close. With that being said, Martin seemed to hurt his man at the very end of the round. To his credit, Harutyunyan was able to remain on his feet. The twelfth and final round saw each man having his moments. Martin chopped away at Harutyunyan, however, leading the gutsy fighter to take a knee. Martin continued to blast away at his opponent until the final bell.
The judges ultimately ruled in favor of Martin via unanimous decision.