Posted on 07/12/2023
By: Sean Crose
"The game is over," World Boxing Organization President Paco Valcarcel stated on social media Wednesday evening, "@TeofimoLopez just informed me in writing that he will retain his @WorldBoxingOrg jr welterweight title." The WBO had recently demanded that Lopez let it be known whether or not he wanted to hold on to the WBO junior welterweight belt he had won from Josh Taylor in highly impressive fashion back in June. For, almost immediately after the fight with Taylor in New York, newly crowned titlist Lopez announced his retirement. "What a relief!" he claimed on social media. "Retired at the Top. Thank you Boxing for the amazing life you've provided for myself and my entire loved ones."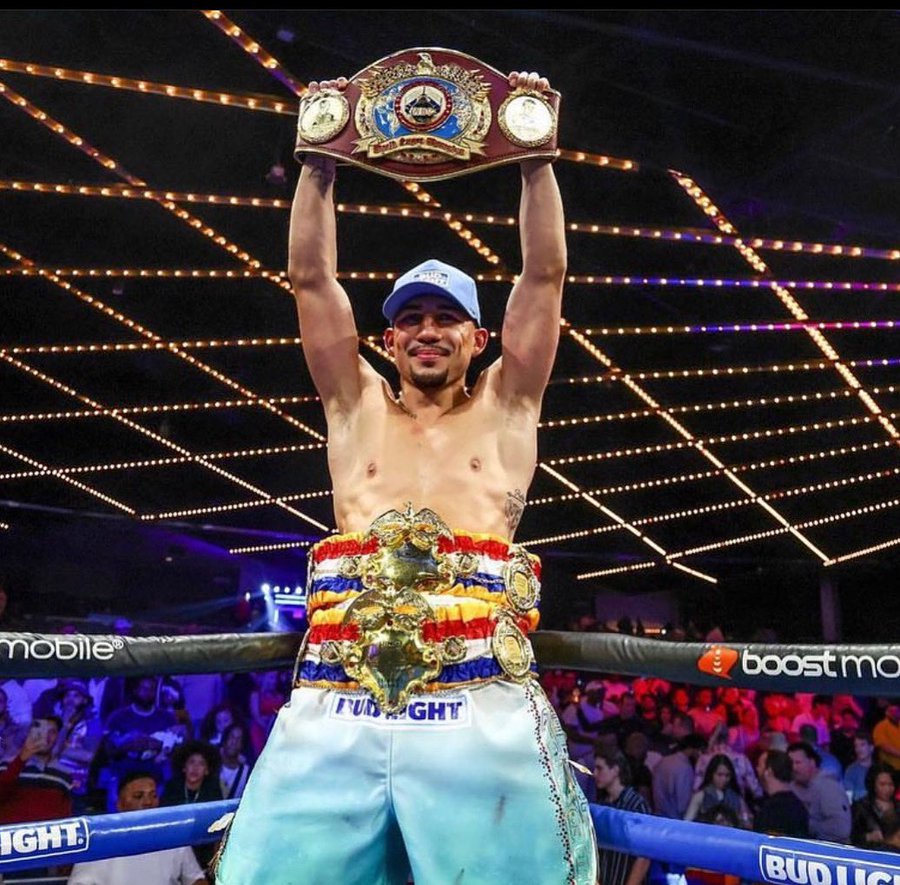 The WBO eventually wanted to make sure Lopez was serious about this intentions to leave the fight world behind. Lopez was therefore given a 24 hour deadline this week to let the Organization know where he stood. Should Lopez have truly been retired, then lightweight kingpin Devin Haney would have had the opportunity to move up in weight in the hopes of attaining the WBO junior welterweight title. If Haney refused, however, top contenders Arnold Barboza and Jose Ramirez would be given the opportunity to battle for the WBO belt.
Now that word is out that Lopez intends to keep his title, it's worth noting that the WBO would still have allowed Lopez to become an immediate mandatory for it's junior welterweight belt if Lopez decided he wanted to fight again within the next twelve months. Although the entire matter came across as rather confusing, things will likely settle down now that Lopez has declared his intention to remain an active world titlist. The tone of Valcarcel's social media announcement on Wednesday, however, indicated that the WBO honcho was rather frustrated by the entire affair. With that in mind, fans of the sweet science can attest to the fact that Lopez is one of the sport's more colorful practitioners.
He's also one of the sport's stronger practitioners. After making his mark as a lightweight early on, he fought and defeated pound for pound ranked lightweight titlist Vasyl Lomachenko back in 2020. Although he lost his lightweight belts to George Kambosos in his first defense, Lopez came back strong in his battle against Taylor last month. Indeed, the 25 year old New Yorker dominated the undefeated Scotsman in what was essentially one sided fashion. Having made it clear he's remaining in the fight game, it will be interesting for fans to see where Lopez goes from here.