Posted on 08/30/2023
By: Sean Crose
There was once a time when fighters started off winning Olympic glory before moving on to boxing's professional realm. Legendary future Hall of Famer Manny Pacquiao appears to have his own unique spin on the scenario. At 44 years of age, the iconic fighter is looking to perhaps enter the 2024 Olympic games in Paris as a competitor. "One hundred percent, under the right circumstances Manny would love to," Sean Gibbons informed Sports Illustrated of a possible Olympic foray for the former 62-8-2 multi titlist.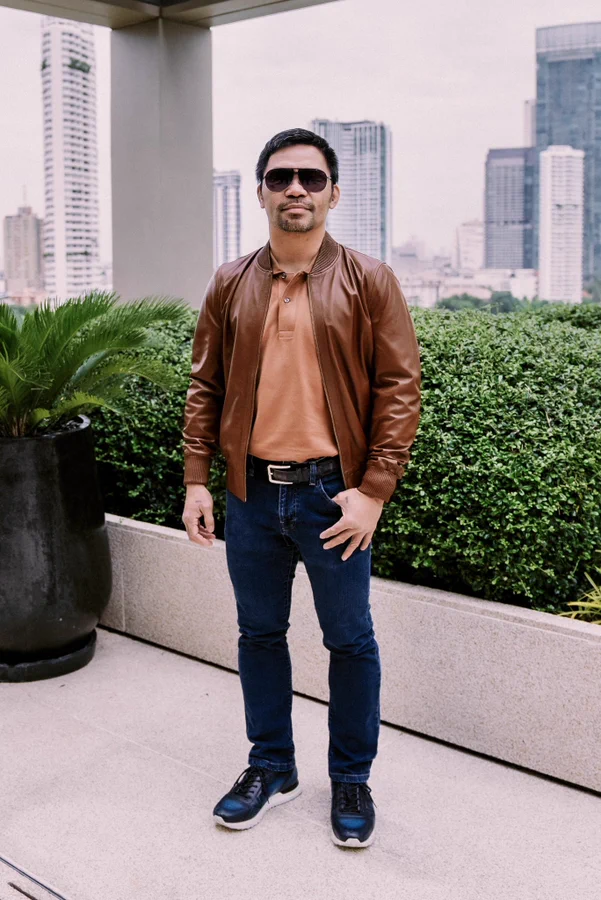 Gibbons, who runs Pacquiao's promotional company, MP Promotions, went on to indicate Pacquiao would love "to represent the Philippines in the Olympics. He never had a chance because at 16 his family was dead broke, and he needed to go professional to help everyone." Abraham Solentino, the Olympic Committee President for Pacquiao's native Philippines, has also made clear the fact that Pacquiao is interested in aiming for gold medal status. "Senator Pacquiao's camp reached out saying our Filipino ring idol wants to fight in Paris," Solentino claimed in a statement.
Olympic boxing used to be confined to the amateur ranks. Since 2016, however, professionals have been eligable to compete. Should he enter the 2024 Olympic Games in Paris, Pacquiao will do so with quite a background. In a 26 year career, the man won a whopping 13 world titles in a total of 8 weight divisions – virtually unheard of, even in an era where there are a plethora of weight categories. Hi last fight, a loss to Yordenis Ugas, occurred two years ago, though he has fought a successful exhibition bout since. What made Pacquiao enormously popular, however, aside from his wild number of major achievements, was the man's thrilling ring style.
To watch Pacquiao fight was to see a fighter unlike any other, with the possible exception of Henry Armstrong. A whirling, hard hitting, angle-shifting dynamo, the man would simply overwhelm his competition with speed and incredibly fast, thuddingly powerful bursts of punches. In short, Pacquiao fights were fun to watch. Coupled with the fact that he was as skilled as he was entertaining, the fighter known as PacMan became must-see TV. The question, of course, is whether or not the man would perform well at his age in the 2024 Olympics. One suspects that Pacquiao would either steamroll over the competition or sadly show the age-induced decline of his once extraordinary skill set.