Posted on 07/05/2023
By: Sean Crose
Make no mistake about it, Terence Crawford and Errol Spence effectively rule the welterweight division. After their much (and legitimately) hyped July 29th fight, only one of the two men will rule supreme. Beyond that there may well be a rematch. No matter. The truth is that, while WBO titlist Crawford, and WBC, WBA, and IBF titlist Errol Spence represent the established wing of the division, Jaron "Boots" Ennis is at the forefront of those who are said to represent the division's future. And so, while Crawford and Spence are absorbing the money and eyeballs at the moment, the 26 year old Ennis is being sure to keep himself busy.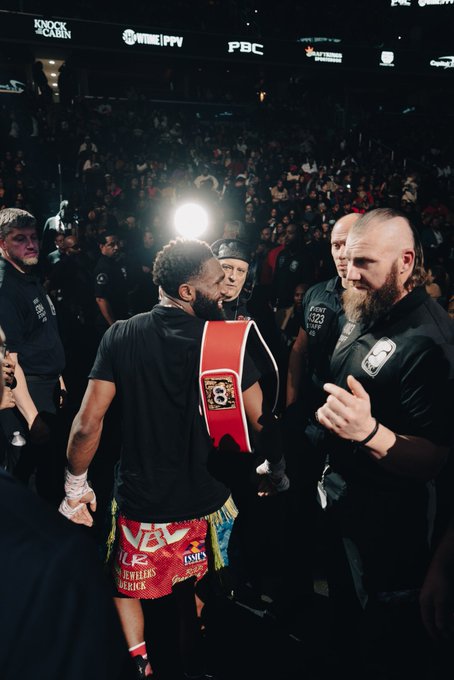 Indeed, the Philly fighter will be highlighting a Showtime card in Atlantic City Saturday night. His opponent will be the hard hitting 26-1 Roiman Villa. While he's a man who has stopped the vast majority of his opponents within the distance, it's doubtful many think Venezueala's Villa will pull off the upset on Saturday – though one never knows. Should the 30-0 Ennis keep on winning, he will continue to be seen as a man whose time is soon coming. If he ends up being stunned by Villa, however, Ennis will find his career being sidetracked. Again, though, few are likely giving Villa much of a chance to pull off the upset.
Not that this weekend's fight won't be exciting while it lasts. Like Villa, Ennis has won the vast majority of his fights within the distance. Yet there's more to Ennis than just power. There's fluidity, real fluidity, to his style. The man does a wonderful job putting his punches together, plus he can fight off the ropes and maintain range when the situation calls for it. He may not have a stellar resume yet, but Ennis has been passing the eye test for a while now.
Of course Villa can look impressive in his own right. A fighter who can turn out the lights in the way Villa can MUST be taken seriously. Still, while he has power to match Ennis', he doesn't appear ("appear" being the operative word here) to have the sharpness, or the self-awareness, of the rising welter. With that being, there's one thing Ennis has to keep in mind as he stands now on the cusp of stardom – and it's the most obvious thing – to keep on winning. To grow bored or to underestimate his challenges moving forward could bring about considerable consequences.