Posted on 08/26/2023
By: Sean Crose
Twenty-three year old Jared Anderson entered a boxing ring in Tulsa, Oklahoma Saturday night dressed as Batman, which made sense when you realized the hard hitting 15-0 heavyweight wanted to put on a show in front of ESPN cameras. Across the ring stood Anderson's opponent, Ukraine's 35-6 Andrii Rudenko. This scheduled ten rounder was essentially a showcase fight for the rising Anderson, who was clearly held in high enough regard by Top Rank Promotions and ESPN to highlight a weekend card. Still, boxing is a sport of upsets, so one never knew how things would ultimately play out.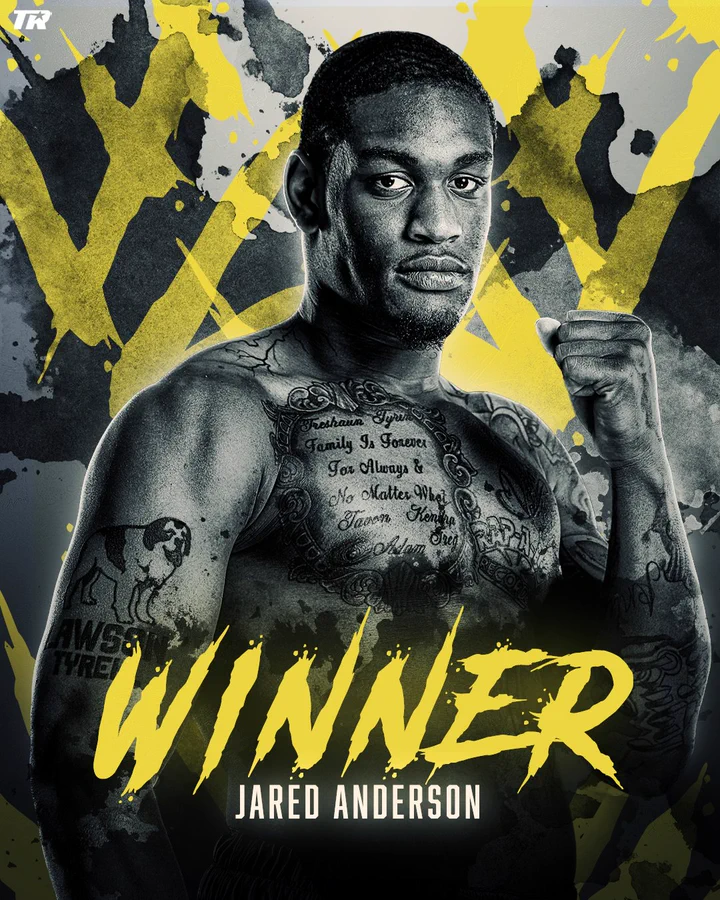 Anderson took his time in the first, picking his shots carefully. Anderson continued to chop away at his man in the second. Rudenko tried to stay in the fight, but was clearly outclassed. The third made it clear the fight was more of a tune up for Anderson than many may have even expected. By the fourth it was hard not to be impressed with the less than stellar physique of Rudenko. The man was taking a large number of body shots, but wasn't folding. At least not yet.
Things got brutal in the fifth, as Anderson fired shot after shot at his man until the referee stepped in and brought the festivities to a halt. It's worth wondering how high Anderson can go at this point. He's clearly well promoted, but he himself admits he's only in the fight game for the money. What's more, he's a patient fighter operating in a fast paced world. The one sure thing about the Ohio native, however, is the fact that he can pack a wallop – something that always brings in money and eyeballs.