Posted on 08/06/2023
By: Sean Crose
The 6-1 cruiserweight Jake Paul squared off in a scheduled 10 rounder with former UFC great Nate Diaz at the American Airlines Center Saturday night in Dallas. The novelty bout was the main event of a pay per view card broadcast live on DAZN. It looked like the night would end extremely early in the first as Paul landed and landed hard. To his credit, Diaz was able to survive the round. Diaz had a better second, getting in close and making it rough. Paul, however, appeared to land the stronger, cleaner blows.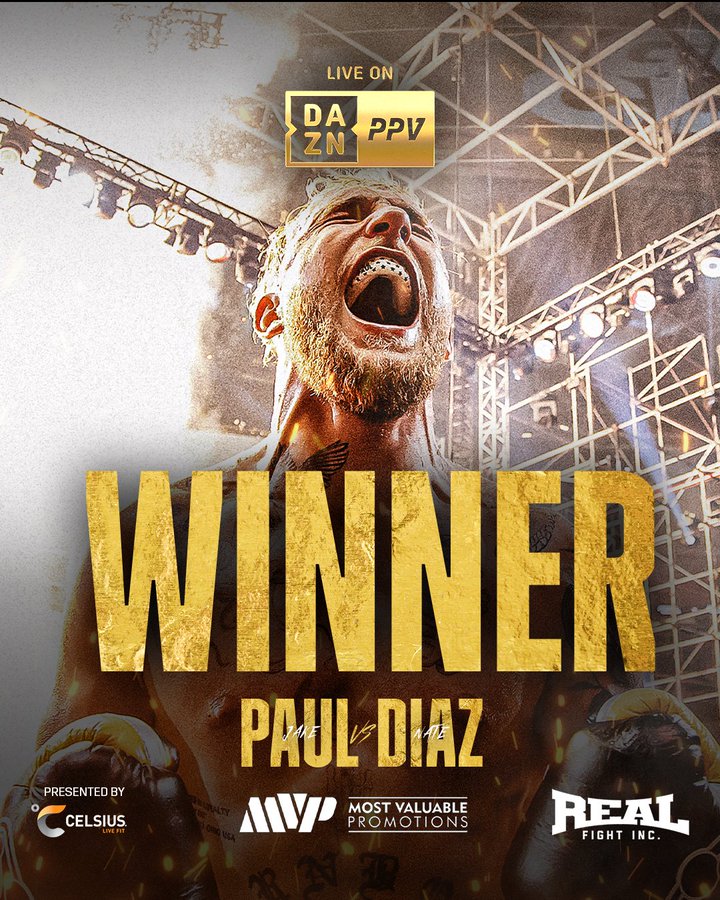 Diaz had some good moments in the third, but he didn't show consistency. Diaz was able to land well and bull forward aggressively in the fourth. Paul dropped his man with a left hook in the fifth. Diaz beat the count, but was clearly in trouble. Still, he pushed forward. Indeed, the Stockton, California native had a good sixth. He also had a good seventh – just not as good a one as Paul did. The bottom line was that Diaz' shots weren't as effective as Paul's were.
With that in mind, Diaz had an excellent eighth, even hurting Paul by round's end. Diaz got the crowd wild in the ninth with showmanship and some good shots – but Paul landed the better punches. Diaz clearly knew the fight was lost in the tenth, but being a guy who loves to fight, had some fun with it, clowning for the crowd and perhaps even for Paul. Needless to say, Paul won by unanimous decision. Not a serious fight, but a fun one nonetheless.
"Tough in this sport doesn't work," Paul said of Diaz' ruggedness. "I wanna run it back in MMA," he added. Paul concurred, indicating he'd like a "real fight," while admitting he liked boxing enough to fight in the ring instead of the octagon again.
*Image: DAZN