Posted on 02/09/2023
By: Sean Crose
Gennady Golovkin, one time middleweight terror and still world titlist, gave up his IBF championship strap yesterday before having to fulfill his requirement to take on mandatory challenger Esquiva Falcao. Then, before the day was through, Golovkin was ordered to defend his WBA world title by facing off against fellow aging notable Erislandy Lara. What a fight this would have been a decade ago, when Golovkin was a machine set on destruction and Lara a ring whiz whose boxing skills were second to none. Still, if we're being honest here, this is STILL a very good fight, should it actually go down.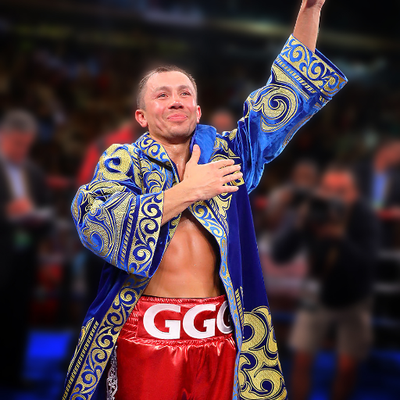 Now in his forties and having lost the final match of his trilogy with Canelo Alvarez, Golovkin is clearly looking ahead to a life without boxing. He can pick and choose who he wishes to fight now, which is ironic considering the man once couldn't get an opponent of note to actually face him a decade ago. So no, Golovkin won't be accused of ducking Falcao, as he's obviously looking for the most lucrative fights now and Falcao has yet to make himself a high profile attraction. It seems much more likely that Golovkin will agree to face Lara, though that certainly is no guarantee.
Lara has never been a particularly popular fighter. Perhaps Golovkin will move on to a fight that will make him more money – if such a fight is realistically out there. He has fifteen days to come to an agreement with Lara or their ordered matchup will go to purse bid. At least Golovkin can now take comfort in the fact that he will no longer be avoided by high end competition. Aging does indeed have its benefits. Golovkin's last fight was his defeat at the gloved hands of Canelo last September. It became clear that night that the (likely) future Hall of Famer was showing some real wear and tear.
As for Lara, the man is best known for his run at 154. He had only lost to Paul Williams and Canelo (in a fight that some, this author included, felt that he should have won) before dropping a terrifically close battle to Jarrett Hurd in a 2018 junior middleweight title fight. Since then he's moved up to middleweight and beaten Thomas "Cornflake" LaManna and Gary "Spike" O'Sullivan, stopping each man within the distance. At 39 years of age, Lara is – like Golovkin – aging. Yet, – like Golovkin – he's few fighter's easy out.