Posted on 07/31/2023
By: Sean Crose
Errol Spence has been taking some heat since being defeated in brutal one sided fashion by Terence Crawford this past weekend in Las Vegas. While it's true Spence lost his WBC, WBA, and IBF titles to now undisputed welterweight champion Crawford, Spence fought with a level of grit and determination few could muster. It's troublesome to read how disappointed and/or angry people are at Spence, as if he somehow let his fans down. The truth is that he should be widely admired for hanging tough against an opponent who was clearly levels above him in ability. This wasn't a chess match. It was a boxing match – and boxing is the most brutal of sports. Even mixed martial artists don't deal with such a consistent level of head trauma.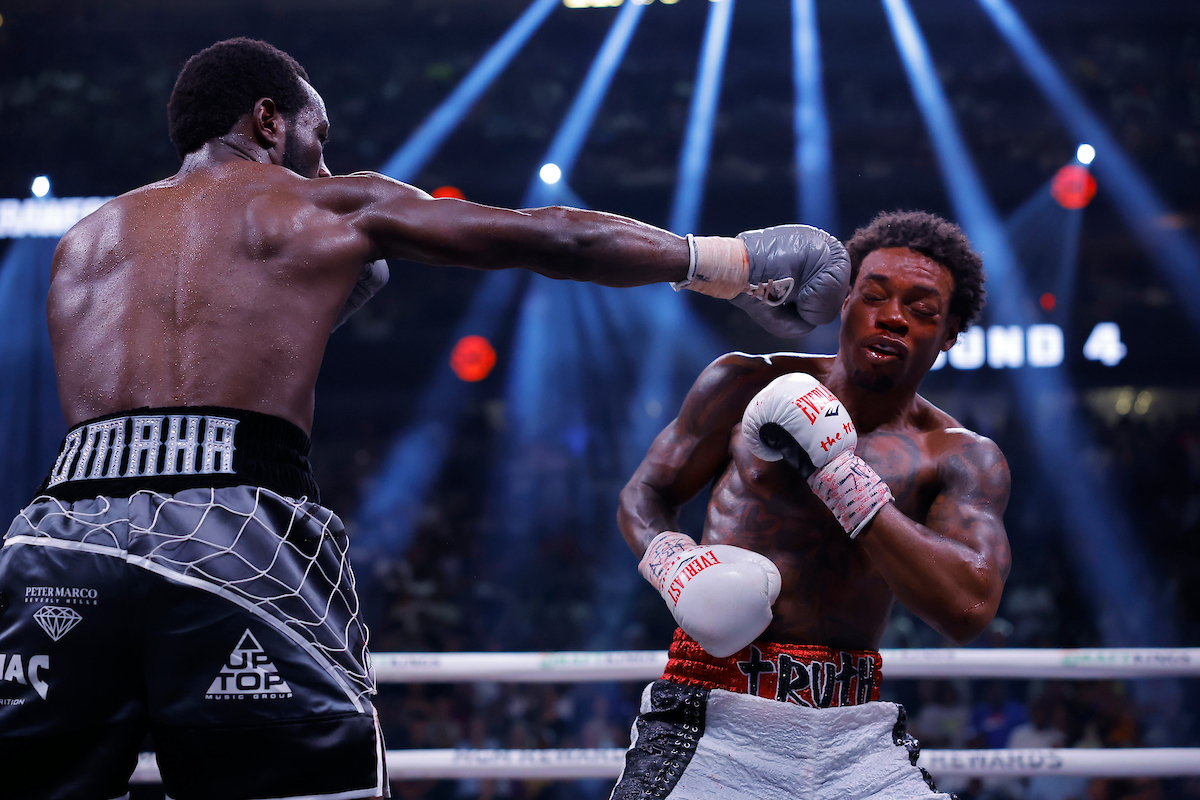 And Crawford received an inordinate amount of head trauma in the ring on Saturday. Crawford's right jab, which always seemed to find the bull's eye, was so stinging and damaging it was nearly painful to watch. Of course Spence argued that he wasn't feeling the damage. Indeed, after a certain point he probably wasn't. So puffy and battered was the poor guy's face that it's clearly time for the decorated fighter to take a long rest for himself. Spence wants an immediate rematch, however, because that's just how he is.
There's something admirable about that, frankly, even in its wrongheadedness. In an age where stepping away from a challenge is largely smiled upon by society, it's refreshing to see someone being willing to face the consequences that might (or, in this case, most likely will) come from facing a massive challenge. There's simply no quit to Spence. In an era where easy work is considered the best work, he allowed Crawford to beat the hell out of him for repeated three minute intervals in what after a certain point had clearly become a lost cause.
It's hard to tell where Spence will go from here. He's an amazing fighter, but he took such damage from Crawford the other night it's worth wondering what the overall impact on the man will be. Time will provide the answer to that, of course, but in the meantime the safest bet is for him to avoid that immediate rematch with Crawford. He's already proved his mettle. Nods of approval are nice, but they don't constitute a fulfilling career, or a fulfilling life, for that matter.
*Image: Showtime