Posted on 06/30/2023
By: Sean Crose
Admittedly, this one comes as something of a surprise. After signing with Premiere Boxing Champions, super middleweight king Canelo Alvarez announced today that he will be facing junior middleweight king Jermell Charlo on September 30th in Las Vegas. The fight will be a pay per view event. Many had suspected that a Canelo-Charlo match was right around the corner. Thing was, they were suspecting that Canelo would fight Charlo's twin brother, Jermall, whose a middleweight titlist. With that being said, it's interesting to see the undispted junior middleweight champion move in weight to take on the undisputed super middleweight champion. Should Charlo pull this off, he will instantly attain legendary status.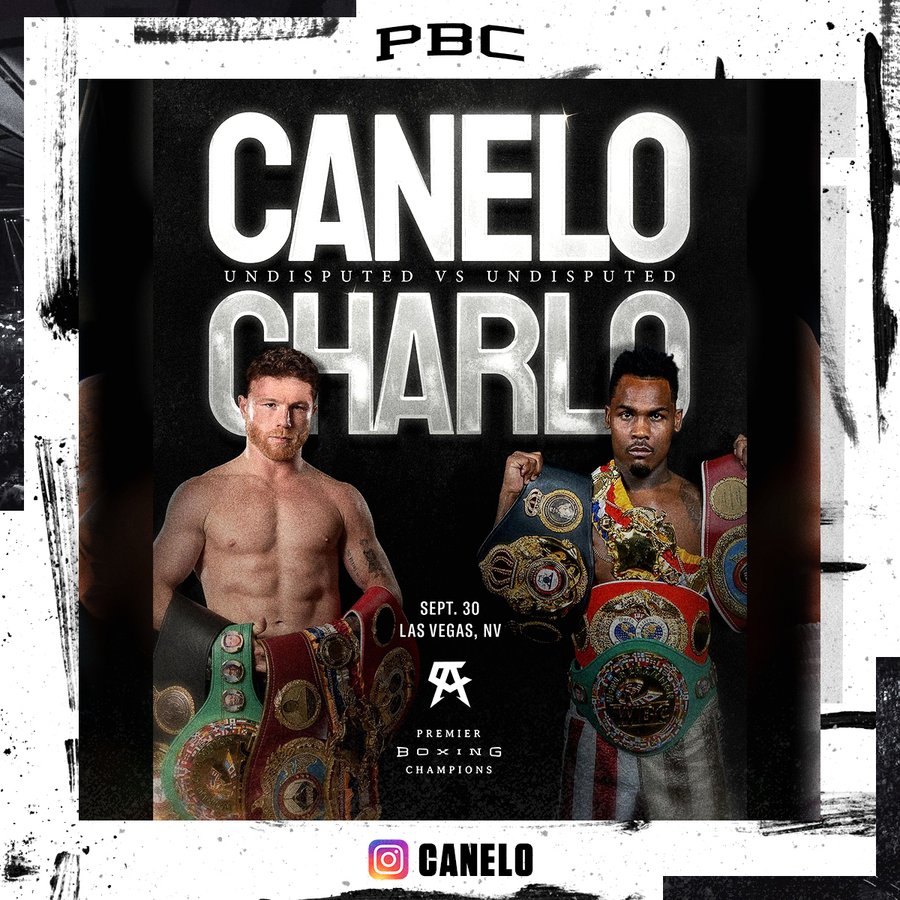 The 59-2-2 Canelo is unquestionably the most successful fighter in the sport right now. He's won endless titles and has been a pay per view attraction for a decade. What's more, the red haired star is an excellent fighter. As of late, however, there have been those who feel they've seen some slippage from the now 32 year old. In a bit of irony, the 35-1-1 Charlo is actually a year older than Canelo. Though it's obvious Charlo hasn't been fed the diet Canelo has over the years, there's no doubt the Texan is impressive. He's also several inches taller than the legendary Canelo.
Can Charlo actually beat the man, though?
*Image: Premier Boxing Champions