Posted on 08/13/2023
By: Sean Crose
The 37-1 WBO junior lightweight titlist Emanuel Navarrete put his belt on the line Saturday night in Glendale, Arizona, as the 28 year old current champion took on 31-1 former champion Oscar Valdez. Their fight, which was the main event of an ESPN broadcast card, was scheduled for twelve. The first was pretty thrilling, with both men landing heavy leather, though overall Navarrete landed more effectively. Valdez tried to get in on his man in the second, and by the later part of the round, he did. Both men were back to trading leather at the conclusion of the chapter.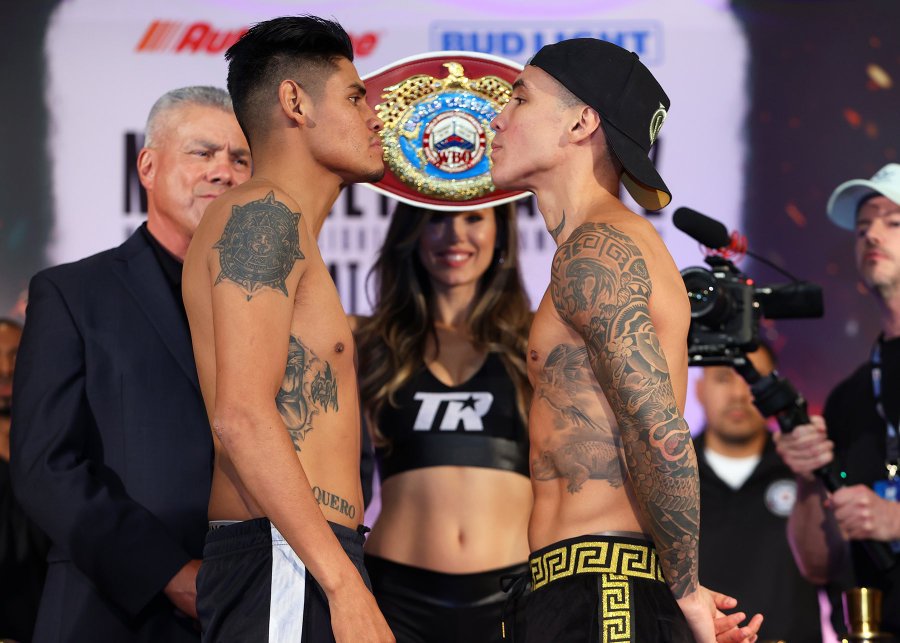 Navarrete was banging away at Valdez in the third. Valdez had his moments, but the round belonged to the defending champion. The fourth was in some ways a repeat of the third – Valdez tried to get in with some success while Navarrete landed the more thudding shots. The fifth was excellent all around. Valdez' noted left hook began to find its home, while Navarrete continued to fire – and land – hard. The six was even more thrilling, as Valdez began to land repeatedly while employing an excellent defense.
Navarrete came back strongly in the seventh, dominating his shorter opponent with incoming shots. The eighth was razor close. Navarrete landed much more, but Valdez' shots were more effective. Valdez took over in the eight. Navarrete's right hand was hurt, which meant he couldn't use it as well as he clearly would have liked to. The tenth was legendary. Navarrete banged away with a busted up hand. Valdez banged away with a right eye that was nearly closed from bruising. It was a thrilling three minutes of combat.
Valdez landed powerful shots in the eleventh – but Navarrete managed to overwhelm him with shots of his own. Valdez was pushed down in the final round. Then Navarrete slipped and fell down. And in the end? The two men did what they had been doing all fight – they hammered away at each other. In the end, it was Navarrete who got the judge's nod, via unanimous decision.
This one may have been a classic.