Eddie Hearn Claims That Saudi Arabia Wants Mikey Garcia vs Manny Pacquiao
Posted on 12/26/2019
By: Hans Themistode
It wasn't the sort of introduction to the Welterweight division that Mikey Garcia wanted, but he's not ready to move away from the division just yet.
The last time Garcia was seen in the ring, he was getting dominated in an IBF title fight against Errol Spence Jr. It wasn't the sort of performance that fans were expecting to see from Garcia. With just how lopsided that contest was, many were expecting Garcia to drop back down in weight. Yet, that isn't something that is on his mind. He is currently scheduled to take on former two division world champion Jessie Vargas in February, 2020.
"My last performance was horrible," said Garcia. "The worse of my career and I feel that I need to make up for that. I gotta show my fans that there is much more to Mikey Garcia, even at 147. I should be fighting at a lower weight class but I want to show everyone that I can be a title challenger 147."
From a talent perspective, Garcia has the edge over Vargas. But boxing doesn't simply come down to who has the most skill. Too many times have we seen the smaller, more skilled boxer, take an absolute pounding against the bigger man.
If Garcia is what many believe he still is, which is a pound for pound level fighter, then he should have little trouble against Vargas. His last fight against Spence, had he won, would have gifted him the IBF crown. This time around, his contest against Vargas could give him an even bigger opportunity.
For years Garcia has been linked to future hall of famer and current WBA Welterweight champion Manny Pacquiao. A win over Vargas could push Garcia to the front of the line for that contest.
If fighting Pacquiao wasn't a big enough incentive, promoter Eddie Hearn recently dropped some huge news.
Not only would Garcia vs Pacquiao be the most likely contest next, but it could also take place in Saudi Arabia.
Remember, it was just a few weeks ago that Saudi Arabia built the biggest outdoor temporary arena to host the Heavyweight title clash between Anthony Joshua and Andy Ruiz Jr.
The fight did monster numbers and there is no reason why it won't be even bigger with Garcia and Pacquiao headlining the event.
"They want that [Pacquiao and Garcia] fight," said Hearn. "They want the biggest of the biggest fights in Saudi Arabia. They have loads of money and are not going anywhere. If you get [a mega fight], they have the money for it. You know, if I'm going to do two shows in Saudi, they are going to be f—ing monsters … I'm getting approaches from everybody in the middle east to do fights, but right now, Saudi Arabia is the one who put the money up and the trust in us."
No one is overlooking for Vargas. He is still in the prime of his career and a very good fighter who has only lost to Manny Pacquiao and Tim Bradley. While Garcia can't and won't think past him, the fans on the other hand can't help but get excited if a Mikey Garcia vs Manny Pacquiao fight takes place.
If Joshua vs Ruiz was any indication, the magnitude of that event in Saudi Arabia would be ridiculous.
More Headlines
Mikey Garcia Teams Up with Eddie Hearn
Posted on 12/16/2019
By: Sean Crose
In a bit of a surprise, Matchroom Boxing announced Sunday that it had signed Mikey Garcia to it's impressive stable of fighters. "Former four-weight World king Garcia (39-1 30 KOs) will return to action on February 29, exclusively live on DAZN," the promotional outlet claimed in a press release, "as the California favorite looks to regain his World champion status and continue his glittering career at the elite level." For his part, the 32 year old Garcia came across as excited. "I am happy to announce my return to the ring for February 29," Garcia said. "I am eager to make my return and grow my legacy. I look forward to working with Matchroom Boxing USA and DAZN and I want to thank all my fans for the continued support. Fight details will be announced soon and I can't wait to be back in the ring."
Garcia was last seen in the ring against welterweight powerhouse Errol Spence last March. It was the first time in his career that the acclaimed Garcia had been bested. Still, few criticized the man for not being able to best a rising star a full two weight divisions higher than he had previously fought at. Since that time, Garcia has been conspicuously quiet, with some thinking he might try his hand against former titlist Danny Garcia and still others suggesting he might be interested in facing the iconic Manny Pacquiao. Although no opponent or weight realm has been set for Garcia's comeback fight, the fact the multi-titlist has signed with Hearn is a notable development in and of itself.
"I've been talking to Mikey for over a year now," said Hearn, "and I'm so happy to welcome him to the team… Mikey is a standout star and I'm looking forward to working with him on big fights moving forward." Hearn also made it clear that further details on Garcia's next fight would be sure to come. "We will be announcing the opponent and venue shortly," he said. "The talent within Matchroom Boxing and on DAZN is unprecedented – we look forward to an epic 2020!" Garcia has been aligned, in one form or other, with a considerable number of high level outlets. Besides being once connected to Bob Arum's Top Rank Promotions, Garcia was also fighting on a Premiere Boxing Champions (PBC) card when he faced off against Spence last winter or pay per view.
"Mikey Garcia joining the DAZN roster will allow us to deliver even greater value to our subscribers as our Fight Season schedule begins to take shape for 2020," DAZN EVP, North America Joseph Markowski claimed. "We're a data-led business and so we're naturally drawn to the fact that Mikey has consistently delivered numbers – whether it's been television audience, pay-per-view buys or ticket sales. We look forward to welcoming his fans to DAZN on Leap Year Day."
More Headlines
Which Garcia Should Pacquiao Fight Next? Mikey or Danny?
Posted on 11/20/2019
By: Hans Themistode
When Manny Pacquiao (62-7-2, 39 KOs) outclassed Adrien Broner earlier this year, not many people thought anything of it.
Broner has always possessed all of the talent in the world, but he has long had his difficulties putting it all together. His four division world titles, although impressive, lacks any true substance. He just hasn't beaten anyone of note in his career. 
When the two locked horns at the MGM Grand Arena, in Las Vegas, Nevada, in January, no one was really surprised by the outcome. Broner gave it everything he had, but Pacquiao simply overwhelmed him with his volume. When it was later announced that Pacquiao would be stepping into the ring against Keith Thurman a few months later, that contest was viewed as a true toss up. In fact, many believed that Thurman, who is a decade younger, would be too much for Pacquiao.
Fast forward twelve grueling rounds later and many of those critics were wrong as Pacquiao earned a split decision victory.
Pacquiao, like many of the top name fighters of today, only fights two times a year. His next contest has already been penciled in for the first half of 2020 and he has two opponents in mind.
Former two division world champion Danny Garcia and former four division champion Mikey Garcia, no relation.
With Terence Crawford on the other side of the street with Top Rank and Errol Spence Jr sidelined while he recovers from his horrific car accident, these are the two biggest names Pacquiao can get his hands on. But which of the two Garcia's would be the best option? Let's break it down.
The Case For Danny
It wasn't that long ago, 2016 to be exact, when Danny Garcia (35-2, 21 KOs) was an undefeated belt holder at the Welterweight division. His run through the Super Lightweight class was something special. He fought and defeated the sort of fighters that no one expected him too.
In 2012, when he absolutely destroyed Amir Khan, that wasn't supposed to happen. No one expected him to pull off the victory. Yet, he did. Whoever considered themselves the top dog at the weight made sure to step into the ring with Danny and each time the Philly born fighter came out on top.
His run in the Welterweight division hasn't been as great but it's been a very good one. Close losses to both Shawn Porter and Keith Thurman knocked off some of the shine from his profile but still, those matches could have gone either way. He may not be viewed as the possible pound for pound level fighter that many pegged him out to be, but he is still an outstanding fighter nonetheless.
Danny has also been itching for a chance to face off with Pacquiao for a while now.
"I'm waiting for the call," said Danny when regarding a possible Pacquiao contest. "That's a fight I definitely want. Pacquiao has always had problems with counter punchers so I feel like my style would be perfect for him."
Pacquiao has had his issues with counter punchers in the past but he would be the solid betting favorite going up against Danny if this contest were to take place. The case for Danny to be the next man up for Pacquiao is a strong one but let's take a look at the other Garcia first.
The Case For Mikey
You really can't have one bad day at the office in the sport of boxing. Throughout the entire career of Mikey Garcia (39-1, 30 KOs) he was viewed as one of the best out there. Even as he battled legal issues for several years, once he returned back to the ring he didn't lose a beat.
Mikey soon went on a roll, defeating Dejan Zlaticanin for the Lightweight world title. He then moved up to outpoint Adrien Broner over 12 rounds and followed that up with back to back wins over Sergey Lipinets and Robert Easter Jr to win world titles in both contests.
His penchant to move up in weight was taken too far as he jumped up two weight classes to take on IBF titlist Errol Spence Jr in March of this year and subsequently lost every single round in that matchup. He hasn't been seen in a ring since then.
Despite the loss, Mikey and Pacquiao have long been linked to one another. To say that Mikey would be excited for the challenge would be putting it mildly.
"I would love a fight with Manny," said Mikey. "I think I have to get another fight before that to show everyone that I am capable and that I earned it. But a fight with Manny would be bad ass. I would love a fight with Manny."
With just one defeat on his record he would be more than a worthy foe for Pacquiao and his 2020 return, but which Garcia should ultimately get the call?
Danny Garcia
Mikey Garcia is a great fighter. Despite his blowout loss to Spence, you just can't say a bad word about the guy. His timing, power, boxing ability and heart have always carried him through his matches.
If this contest were to take place at a different weight than Mikey would have a better argument. But it isn't.
The four division world champion just seems to be too small for the Welterweight class.
Danny on the other hand isn't just a fully grown Welterweight fighter, but in actuality, he might be too big for the weight class. Don't put too much stock into Danny losing to Keith Thurman back in 2017 and Pacquiao winning his most recent contest against that same Keith Thurman this year. We all know that styles make fights and Danny would give Pacquiao a ton of issues in the ring.
Truth be told, Pacquiao would be expected to win against either Garcia. However, if these are the two top options for Pacquiao and his return bout then he should absolutely look to take on Danny Garcia. It would be a fan friendly contest from start to finish and it would give both men a chance to add another big name fighter to their already ridiculous resumes.
More Columns
Errol Spence Jr. vs. Mikey Garcia: Why this Trend has to stop.
Posted on 04/01/2019
By: Rahat Haque
There is a reason there are weight classes in boxing, and the mid-March main event between Mikey Garcia and Errol Spence Jr proved it. While it is great to see two star names face off against each other, it is not so great to see a one sided beat down. The fight started off well enough, showing signs of a high level chess match between two fighters who didn't want to risk it. Anytime you have such a boxing match, you get butterflies in your stomach, the stakes are high, and you can't imagine any one guy losing. But by the 4th round, the verdict was clear. Mikey was using his boxing skills to survive, and all the thrill was extinguished. It became a boring one sided match after that.
All three judges didn't give a single round to the Oxnard native. One can perhaps argue he won the 2nd round, it was the round where he found the most success, coming to the center of the ring to meet Spence. But that allowed Spence to gauge his opponent's power, which he didn't respect at all for the rest of the fight. He walked Mikey down, he swiveled on his pivot foot, and he landed power shots after power shots for the rest of the fight. When there was a lull in action, Mikey was only too happy to not press the action. It was clear that his aim changed midway, from wanting to win, to wanting to survive. Survive he did, but only just. There were multiple occasions in the fight where it looked like Robert would throw in the towel. Mikey would not fire back, as Errol came agonizingly close to scoring a technical knockout. We have seen referees waive fights off for less.
To be fair to Mikey, he acknowledged his severe limitations in the post presser. He said he wanted to hang in there knowing the nature of boxing, and that one punch could change the course of the fight. But given how Spence was using his range so well, and given that he was the much bigger man in the night, there was no chance of a lucky haymaker landing. Spence was too strong on the inside, and too skilled on the outside. He toyed with Mikey, and maybe would have knocked him out another night. After seeing such an uncompetitive fight, looking back at when the details of the fight was first released, it is even more bizarre why Mikey came straight to 147 from 135. Surely if he was avoiding Lomachenko at 135, he could have at least tried his luck at 140 first? He tried pulling a Khan, referring to Khan's logic in fighting Canelo in a low risk high reward outcome. The fight fan hopes that this trend does not stick. Yes, one wants to see the best fight the best. But in their own weight classes, or at least one weight class apart from each other.
There are some media members talking about how they learned more about Errol's skills over the weekend. How he made the fight look easy versus one of the most technically correct fighters in the sport in Mikey. While these are fair observations, they are rather naïve when considering that boxing is the hurt business. When you are hit hard, you get the urge to shut shop down for the night. You become sluggish and all your skills go flying out the window. The fight stopped becoming a chess match 3rd round onward, transforming into an exhibition. But it should not have been that, Errol's job was to knock Mikey out as soon as possible from then on. He played it safe, he knew his opponent was trying to survive and was too hurt to connect with any meaningful shots himself. Thus he took his time to put on a controlled boxing masterclass, where he knew his opponent didn't have the power to upset him. That is not a testament to his boxing skills, that's just being smart. He will still need to fight someone like Crawford at 147 in order to really test his boxing abilities.
But in the meantime, it's a fantastic name to have on his resume and gain more exposure. The Garcias are great boxing strategists, and are boxing royalty, whatever game plan they had for Errol clearly did not work. This may deter other challengers who are moving up to try the Dallas native. Even a high reward low risk scenario may not be convincing enough for them, because they do not want to get beat up like Mikey did. So such a fight did make Erroll look that much more invincible in the boxing solar system. But truthfully, Eroll has already reached a level where no other challenges except Thurman, Crawford and Pacquiao makes sense for him. He realizes it too, calling out Pacquiao in the post-match interview.
But despite the positive consequences of the fight outlined above, one sure hopes it doesn't become a popular trend. We don't really get to learn anything new by observing such spectacles. Despite what happened on March 16th, Mikey Garcia is not as bad of a boxer as he was made to look, and Errol Spencer Jr is not as good of a boxer as he was made to look. It would be foolish of the media and fans use those narratives to create stories about the future legacy of the fighters. March 16th should be treated as a hiatus in the records of both fighters, an interesting night for boxing, where two huge stars squared up to put on a card that would be worth of a FOX PPV. The only meaningful result that would change any perceptions would be a Garcia victory. Anything else would be business as usual, and both fighters would shake hands for doing a good piece of business before returning to their real careers. And that is exactly how things panned out.
More Columns
Spence vs. Garcia: Keep that Same Energy
Posted on 03/17/2019
By: Kirk Jackson
"He's a great champion. He's the truth," said Mikey Garcia (39-1, 30 KO's) after a long, hard fought battle against the top welterweight in the world.
"He executed his game plan very well. He came out here with a good game plan and kept the distance in his favor. I couldn't get my rhythm going, and he did what he had to do. I tried to make adjustments and he kept executing."
The undefeated Errol "The Truth" Spence (25-0, 21 KO's) executed a near-perfect fight in his first Pay-Per-View event. The defending IBF welterweight champion put on a 12-round boxing clinic in the battle of the undefeated boxers, winning by lopsided margins on all three judges' scorecards (120-107, 120-108 and 120-108).
It's fitting pound-for-pound greats Floyd Mayweather and Manny Pacquiao were sitting ringside as this fight resembled some sort of passing of torch.
The wrongly perceived "Brawler" pitched a shut-out against a top pound-for-pound fighter perceived by many as the more intelligent and greater skilled fighter.
"Throughout training camp, a lot of commentators thought he was too smart and I couldn't box as well as him," said Spence, who called out Manny Pacquiao after his extraordinary victory. "I showed I can box and I can move my head if I want to."
"The game is to be smart. It's the sweet science. I had the size and reach advantage, so why not use it to take away the jab? It's a weapon for me and it takes away one of his weapons."
CompuBox credited Spence for landing 345-of-1,082 overall punches, 270 more than Garcia (75-of-406). According to CompuBox, Spence connected on 183 more power punches (237-of-464 to 54-of-218) and 87 more jabs (108-of-618 to 21-of-188). Stat of the night is Garcia never landed more than 10 punches in a single round.
Spence's jab controlled the fight that can be deemed as a one-sided massacre. Working off his jab, the defending IBF welterweight champion landed powerful straight left hands and looping left hands around Garcia's guard, piercing the four-division champion's chin.
Renowned trainer and Fox analyst Joe Goossen, who appeared in favor of Garcia based on his commentary, even remarked on Spence's ability to land the looping left hand in round 3 stating, "He's starting to find that, that's a punch that Mikey, as smart as he is, shouldn't be getting hit with."
The Texas native also displayed superior footwork in front of his hometown crowd of approximately 47,500. It was a frequent occurrence to witness Spence slip, block and outright avoid most of Garcia's punches. There were even brief moments in the fight Spence switched back and forth between southpaw and orthodox stances, landing punishing punches in the process.
"The Truth" looked more like Marvin Hagler as opposed to Antonio Margarito and "The Truth" hurts. There were times late in the fight where Errol was digging nasty body shots and punishing Mikey, reducing him to a punching bag.
"My brother wanted to maybe stop the fight in the later rounds," Garcia said. "He didn't want to let me get hit more, but I told him I was fine and I tried to go out there and pull it off. I thought I could have landed one good shot to change everything, but I wasn't able to land it."
"We just went 12 rounds with a great welterweight champion," Garcia said. "That's a feat no one has done recently. I'm proud of what I was able to do. I have to go back and think about it. I will probably go back to lighter divisions, but we'll have to think about it."
While Garcia didn't maintain the "Energy" required to execute his game-plan and exploit the weaknesses he claims to have analyzed regarding Spence's technique, Garcia displayed a tremendous amount of courage.
He dared to be great. Mikey should also be commended for showcasing true sportsmanship along with Errol's camp as well. Both fighters exemplify championship grit.
But there are no consolation prizes in boxing and it'll be back to the drawing board for the Garcia clan. A move back down to junior welterweight or lightweight is more than likely in the cards for the four-division champion. As of now, the welterweight titles are not in reach and the same relates to his recent opponent, as we're currently in the Errol Spence era.
Gracious in defeat, Garcia did not make any excuses and neither should the media or the fans; Spence deserves full credit for his victory.
Remember, Garcia stated, "Saturday night, Errol is going to find out why I picked this fight," Garcia said. "All of my opponents say they don't see anything special when they watch me, until they get into the ring. I have all the tools and all the skills needed to beat Errol Spence Jr. When it comes to timing, speed, reflexes and defense, you name it, I'm better."
Spence offered his retort stating, "The size difference won't matter. Skill for skill and talent for talent, I'm more dominant than him in every aspect," Spence said in response. "I'll beat him at anything he wants to do. On paper, he's the toughest opponent to date but once we get in the ring we'll find out."
"Mikey is supposed to think he's going to win this fight. He called me out, so they obviously think that they see something. I'm glad he's as confident as I am. I hope he keeps that same energy inside of the ring."
Spence certainly validated the opinions of the few of us in the media who thought he possessed greater skill and boxing ability compared to Garcia. He definitely kept that same energy before, during and after the fight.
Time will tell if someone can match his energy.
More Columns
PBC on Fox PPV Results: Benavidez Stops Love, Spence Cruises Past Garcia
Posted on 03/17/2019
By: William Holmes
AT&T Stadium, the home site of the NFL's Dallas Cowboys, was the host site of tonight's PPV offering by Fox Sports and Al Haymon's Premier Boxing Champions.
This was the first ever boxing pay per view offering by Fox.
The first fight of the pay per view was between Chris Arreola (37-5-1) and Jean Pierre Augustin (17-0-1) in the heavyweight division.
Augustin was seven years younger than Arreola and has never suffered a defeat as a professional, but he has never faced someone on the level of Arreola before.
Arreola started the fight off by coming forward behind his jab, but Augustin was able to land his jabs from the outside and touch Arreola often, but his power didn't bother Arreola.
Arreola had blood coming from his nose in the second round, but he didn't appear to be bothered by it. Arreola connected with a stiff jab in the third round that staggered Augustin, and he was backing away and looked wobbly. Arreola followed it with a combination that sent Augustin to the mat and down for a count of nine, but the referee allowed it to continue.
Arreola immediately jumped on the still wobbly Augustin and forced the referee to stop the bout.
Arreola wins by TKO at 2:03 of the third round.
The next bout of the night was between Luis Nery (28-0) and McJoe Arroyo (18-2) in the bantamweight division.
Nery is a talented boxer and is making his US debut. Both boxers were southpaws and Nery was able to keep his distance and land outland his opponent early on.
Nery scored a knockdown in the second round with a short left uppercut, but Arroyo was able to survive the round.
Nery scored another knockdown in the third round after a quick combination that sent Arroyo to the mat. Arroyo had a small laceration by his nose as the third round came to an end.
Nery did not look like he was concerned about the power of Arroyo at all and landed a three punch combination in the fourth round that sent Arroyo down again. Arroyo got back to his feet, but was sent to the mat again in the fourth round after another combination and he got to his feet as the round came to an end.
His corner didn't wait long to stop the fight in the fifth round, as Nery wins by TKO at 0:10 of the fifth round.
A walkout bout between Lindolfo Delgado (8-0) and James Roach (5-1) in the super lightweight division was shown due to the quick stoppage of the prior two fights.
Delgado looked to be in superior shape, and he has stopped all eight of his opponents that he faced so far.
This bout did not last long. Delgado blasted Roach for nearly the entire round and sent him down for the ten count after a vicious combination that ended with a body shot
Delgado remains undefeated with a knockout at 2:59 of the first round.
The next bout of the night was between David Benavidez (20-0) and J'Leon Love (24-2-1) in the Super Middleweight Division.
Benavidez looked to be a lot taller than Love, and was able to avoid the jabs and body attacks of Love early on. Benavidez was able to land some heavy combinations on Love when his back was against the back of the ropes, and he had Love stumbling back to his corner at the end of the first.
Benavidez continued to pound J'Leon Love when his back was against the ropes in the second round Benavidez landed two hard straight right hands to the chin of J'Leon Love, who covered up and offered nothing in return to stop the onslaught.
The referee jumped in to stop the fight at 1:14 of the second round to give Benavidez the TKO victory.
The main event of the evening was between Errol Spence Jr. (24-0) and Mikey Garcia (39-0) for the IBF Welterweight Title.
The announced attendance for this fight was 47,525.
Spence was active with his jab in the opening round and Garcia was showing good head movement. Spence's straight left was landing in the first and second rounds, but Garcia kept it close in the second.
Spence's reach was a major factor in the second round as his jab kept Garcia at bay. Garcia was unable to solve the reach of Spence and took some heavy shots in the third and fourth rounds, as he landed some heavy power shots.
Garcia came out strong in the beginning of the fifth round, but Spence quickly turned the momentum back in his favor with a crisp jab followed by power left hands. By the sixth round Spence looked like he was running away with the fight and was walking Garcia down and in total control.
Spence continued to touch Garcia at will in the seventh and eight rounds and Garcia had no answer for the offense of Spence. Garcia was able to land a few counter shots, but they had little to no effect on Spence.
Spence looked like he was close to stopping the fight in the ninth round as he pounded Garcia from corner to corner, but Garcia was able to stay on his feet and grit his way through the round.
Garcia was warned by his brother/trainer Robert Garcia that he was going to stop the fight before the start of the tenth round if he didn't' show him a little more than what he saw in the ninth round. Garcia was able to land some punches, but still got pummeled by Spence through most of the round and didn't really threaten his opponent.
Garcia needed a knockout in the final two rounds in order to win the bout, but in the eleventh round it appeared it was Spence who was going for the stoppage as he brutalized both the body and head of Garcia.
Even though Spence was comfortably ahead in the final round, his corner told him to go for the stoppage and he did, but Garcia was able to survive the fight.
Errol Spence wins by a wide decision with scores of 120-107, 120-108, and 120-108.
Afterwards, Spence called out Manny Pacquiao for a fight and Pacquiao appeared to willingly accept it.
More Headlines
Mikey Garcia: A Step Towards Greatness
Posted on 03/16/2019
By: Aziel Karthak
Mikey Garcia has cojones. Or he just has a massive ego. In interviews he comes off as a decent, level-headed person. So, let's go with cojones.
Garcia, whose most recent fight was at 135 lbs, has a lot to lose when he steps into the ring with Errol Spence Jr., the IBF king at 147 lbs. Forget the flawed narrative that the smaller man will walk away a winner no matter the outcome of such contests. No, he doesn't. This is combat sports where weight divisions exist so fights are fairly contested. A person going up two weight classes risks more than just a loss. There is a chance that he takes a beating bad enough to dent not just bones but confidence going forward. Further, Garcia is putting an undefeated record on the line.
Of course, he is not the first boxer to go up in weight and challenge a big name. Others have done it before, successfully – Spinks versus Holmes, Leonard versus Hagler, and Pacquiao versus De La Hoya, to name three. But, this seems different. Holmes was 35 years old with 48 fights behind him and skills clearly on the wane. Hagler was coming off an unforgettable war with Mugabi that will take years off a fighter, even those built with iron like the Newark native. De La Hoya simply should not have fought at welterweight at the time. However, Mikey Garcia is taking on someone bigger, younger and, like him, a champion in his prime.
If he pulls it off, how highly would it rank among boxing achievements? Very high indeed. In this context, perhaps just below Henry Armstrong leaving the comfortable shores of featherweight and outclassing, some say carrying for the last few rounds, welterweight champion Barney Ross in 1938.
Fight prediction
Garcia's last fight was in July 2018. Eight months is a lot of time to pack in 12 pounds and have the strength and conditioning experts get you comfortable at that weight. Right? Conventional boxing wisdom suggests there is no substitute for in-ring acclimatization, especially against an individual who has been fighting at that weight and happens to be the best in the pool. Even Andre Ward tested the waters at 175 lbs before he felt comfortable enough to take on Kovalev. Garcia is going in cold.
So, who will win? Garcia's father and brother have been so confident since the fight was announced that it is clear they have seen something in the welterweight champion's arsenal that they feel plays right into Mikey's strengths. Conversely, betting houses give the challenger little chance. Still, the exciting aspect of a prize fight is that it is filled with endless possibilities. Garcia will have the speed advantage to complement possibly the best timing in boxing. And you know what they say about speed and timing. Here, however, the size of the opposition may cancel out the advantages.
Prediction: Spence will retain in a hard-fought battle. The best body hunter in the division will wear out the smaller challenger who will find it difficult to carry the extra weight by the middle rounds and will succumb to a late round stoppage.
As for Garcia, the "0" will go and the casuals will be disappointed but boxing history will record his effort as a deed worthy of greatness. Unlike most sports, the win-loss record in the fight game can be misleading. Statistics matter, of course they do, but boxing greatness is more than mere numbers. It's also about the heart and the will to test oneself against the very best, to welcome risk and danger as the only paths to real glory. And make no mistake, regardless of what happens on Saturday night, Mikey Garcia has taken a step on the highway to greatness.
More Columns
It's the Spence-Crawford Era, Garcia is Just Living In It
Posted on 03/16/2019
By: Ste Rowen
It feels that ever since the fight was announced, Errol Spence, IBF welterweight champion vs. Mikey Garcia, WBC lightweight champion has been laughed at in many corners of the boxing world, but as time has gone by, and experts have run the roost over each fighter's prospects, the weight of opinion has shifted ever so slightly towards Mikey, making it a more competitive bout than initially thought and, just perhaps, leaning towards a Garcia victory.
Pundits predicting a Mikey win aren't chancers hoping to shout about a call only an 'insider' would've been able to make – well, not all of them anyway – The four-weight world champion, Garcia has a legitimate chance, but only if he meets Spence on a bad day that the Texan has yet to have in the pro ranks.
In the build-up towards the mega-bout, Spence's amateur experience has been too often overlooked. His style and performances earnt him a stand out position in the US boxing squad for amateur world championships and Olympics. 'The Truth' won numerous Nationals and qualified for both the 2011 worlds and 2012 Olympics; losing in the 2012 quarter-finals to the man who lost to the man, who eventually claimed gold. It was the same man who defeated Errol in the 2011 World Championship quarters, Serik Sapiyev.
Spence, 24-0 (20KOs) is the much bigger man by conventional welterweight vs. welterweight standards but it's time for fans to stop overlooking the elite level that Errol has boxed and continues to box at. He has obvious power and it seems inevitable that he will, one day soon, find himself fighting at middleweight but Errol isn't recognised as a pound-for-pound player by accident. The American southpaw fights off, what almost appears as, a hesitant jab; as if he's attempting to lull his opponent into a false of security. But it's the left-hand lurking, always ready in the background, that does the real damage. Against Brook, Spence's left punished the home fighter to the body early on, and it told in the later rounds.
When 'The Truth' stopped Peterson in his latest bout, the jabs weren't so hesitant, but the left hands brutalised the former world champion.
As a professional, Errol has reduced Bundu and Chris Algieri to journey men-esque opponents and forced Kell Brook to quit in front of a packed-out home crowd. Legit challenger, Lamont Peterson was swept aside without a second thought; you'd have struggled to find a single person giving Peterson a hope before that fight. It's more the measure of the boxer that Errol is, than the level of his opposition.
Of course these are all thing Mikey and trainer Robert Garcia would've analysed and worked on themselves, but it doesn't mean they will stop the Texan from implementing them.
Mikey has a solid chin, proven solid enough too in bouts with some of the best names, but then again, and there's no nuanced way to put this, Slick-Mike does have an unusually large head. Does that help? Evidently. Will it be an advantage against the force of Spence's punches, past evidence formed from Errol's pro-bouts suggests not.
But Mikey sits in the top 3 – top five at least – of the pound-for-pound list for reasons that stretch beyond the fact that he can take a punch. Much like his opponent this Saturday, Garcia has magnetism to the way he fights. Both Mikey and Errol have constantly looked a cut or two above their opposition but at times it's felt as if they've phoned in their offense. An accusation that could also be labelled at the shadow lurking in the background of this article, WBO champ, Terence Crawford.
Take the example of Garcia vs. Broner. Six months after crushing Zlaticanin, Mikey crushed Adrien Broner, but this time only on the scorecards, throwing the heaviest of punches early before seeing the bout out at a canter.
For Terence; the WBO king has taken the foot off the pedal on numerous occasions. Look again at his dominant showings over Viktor Postol to unify at lightweight, or his complete domination of Ricky Burns. The bully came out on both occasions, but the bully enjoyed his own work a little too much.
And in Spence's case it wa-…actually, maybe that's why Spence is seen as the top of 147lb, and why he's the overwhelming favourite heading into this weekend. When was the last time he laid off his opponent after taking control?
Okay, cards on the table. I like Mikey Garcia. I really like Mikey Garcia. He's seemingly always aimed for legacy over profit (not to say he hasn't earned well from the sport), especially since returning in 2016 from, his almost three-year layoff.
He's 39-0 (30KOs) heading into this weekend's bout, and that's no manufactured record. Mikey's victims, just to name a few, include; Salido, Juanma Lopez, Broner, Sergey Lipinets and most recently, Robert Easter Jr – whilst constantly fluctuating between different weight limits.
And don't forget that beautiful – many would say brutal – knockout of Dejan Zlaticanin in 2017.
His record is proof enough that the Mexican-American has it in him to possibly defeat Spence, but victory over Errol, though it might guarantee temporary P-4-P number one status, does not guarantee supremacy over the latest division he's decided to fight in.
If Mikey defies the odds and defeats Errol, it makes him the IBF welterweight champion, but it doesn't make him the universally recognised 147lb boss.
Whilst Terence Crawford, a champion of three divisions, remains undefeated, any welterweight that claims supremacy, including Spence himself, leaves themselves open to questioning. And being part of a separate promotional team just won't cut it as an excuse.
For the winner of Spence-Garcia, true legacy-defining glory awaits in the bouts of the future.
More Columns
Mikey Garcia's Vision
Posted on 03/15/2019
By: Kirk Jackson
"Vision without action is merely a dream. Action without vision just passes the time. Vision with action can change the world." – Joel A. Barker.
Enter Mikey Garcia (39-0, 30 KO's). The five-time, four-division world champion, envisions hoisting another world title entering his fifth weight class. If successful, Garcia joins rarified company.
List of Quintuple Champions — Major Titles
(1) Thomas Hearns: World Titles: 147, 154, 175, 160 and 168.
(2) Sugar Ray Leonard: World Titles: 147, 154, 160, 168 and 175.
(3) Oscar De La Hoya: World Titles: 130, 135, 140, 147, 154 and 160.
(4) Floyd Mayweather: World Titles: 130, 135, 140, 147 and 154.
(5) Manny Pacquiao: World Titles: 112, 122, 126, 130, 135, 140, 147 and 154.
"I have all the tools and all the skills needed to beat Errol Spence Jr. When it comes to timing, speed, reflexes and defense, you name it, I'm better," Garcia said in an interview leading up to fight this weekend.
"Here in Texas, it's like a second home. I've won two world titles here. Having great fan support at the grand arrival was a special moment for me."
Garcia embarks on the biggest challenge of his professional career this Saturday at AT&T Stadium in Arlington, Texas.
"People don't know boxing."@mikeygarcia wants none of this "underdog" talk. pic.twitter.com/mrjb6i5wCQ

— FOX Sports: PBC (@PBConFOX) March 13, 2019
"I've got to go in there Saturday night and show why I picked this fight. I want to make history and this is the one that will get me there," Garcia said.
"I'm prepared to do whatever it takes to win this fight. We trained very hard. We can go 12 rounds for sure. But, if I get a chance to hurt my opponent, I'm definitely going to jump on him and get the knockout."
Obviously accomplishing this feat is no small task. Spence is undefeated, is the betting favorite and commands respect as a worthy competitor.
"The size difference won't matter. Skill for skill and talent for talent, I'm more dominant than him in every aspect. I'll beat him at anything he wants to do. On paper he's the toughest opponent to date, but once we get in the ring we'll find out," Spence said. "I know I'm the best fighter in the world and I'm going to show it Saturday night. I'm going to punish him and make him wish he took his brother's (Robert Garcia) advice to not take this fight."
"This is an opportunity," Spence continued. "Mikey Garcia is one of the best pound-for-pound fighters in the world. He's proven himself time and time again and he's always out there looking to fight the best. So for me to fight a guy like that, that's a chance for me to make a statement."
"Winning is important, but it's also about making a statement with your performance," Spence said. "I want to put on the kind of performance where after, people go, 'OK, everything I've heard about this guy is true. He can fight."
Through all the build-up and it's actually transparent through his fights, Spence operates with a "Ivan Drago" like mentality from the famed Rocky series. Ruthless and ready to inflict as much damage as possible.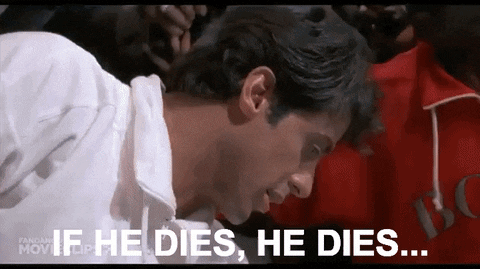 Garcia has legendary fighters backing him as the winner and they apparently share the same insight. One of those legends, Sugar Ray Leonard.
Leonard famously defeated Marvelous Marvin Hagler; returning from retirement and moving up in weight to face one of the most fearsome fighters in middleweight history.
"Garcia will know that he's going to feel a real difference moving up one or two weight divisions," said Leonard who overcame the odds to earn a majority decision win over Hagler. "It's a lot of weight to give away and that's going to present itself early. Garcia will feel it on the inside and he'll feel it when he gets hit."
"Mikey has to move, slip, make his man miss and not stay inside too long. He can't be a stationary target. You know that you're not the bigger man, but you have to be the smarter man in there. But Garcia, I'll tell you, he's another young man that I've been very impressed with. I'm also impressed with what he's doing; moving up to take on this challenge. Everyone thought I was crazy too; no one thought I could beat (Hagler) except myself."
Although we may draw parallels between Hagler-Leonard and Saturday night's main event, there are obvious variances between the two fights. The biggest takeaway however, is the notion of skills and not size that matters.
Regarding Saturday's match-up, Leonard noted, "I give a slight edge to Garcia, pending his selection of tactics. It's down to the style he chooses and what he, as the smaller man, can do in that ring."
"Errol Spence is fundamentally sound," former two-division world champion Timothy Bradley said to Premier Boxing Champions regarding the showdown March 16.
"He has a great jab and can dominate an entire fight with his jab. However, Errol is heavy on his front foot. He can and does take chances due to being so strong and built like a tank, but as a result of him mowing you down, he is there to be hit. A counter-puncher would be very successful against Errol, due to him lunging forward. He loads up on every punch while keeping his head straight down the middle. In the fights with Kell Brook and Lamont Peterson, there were spots where Errol stood and got clipped. Although he keeps his hands up, you can come around his guard."
"Mikey has great ring I.Q. For a small guy, Mikey is comfortable in the pocket and can make pressure fighters back up. Believe me, I have seen him do it before. I take my hat off to Mikey. He is going for greatness. I don't think that Mikey will win, due to Errol wearing him down over the course of 12 rounds. If Mikey wins, in my opinion, he becomes the best fighter pound-for-pound."
From a strategical standpoint, one of the physical traits working in the favor of Team Garcia is speed. Working with sports nutritionist, chemist, SNAC System founder and CEO, Victor Conte, it appears the emphasis for Garcia is speed and explosiveness.
Garcia is smart and very precise with his punches and overall movement. Remaining calm and composed even under duress, every move has purpose. As a visionary, Garcia envisions moves and action from the opposition before it unfolds.
From a fundamental standpoint, Garcia will be sharp and tight. Footwork and positioning is key.
It's more than likely we'll see Garcia attempt to turn Spence constantly, make him reset and reposition. Mikey will have to move off target, keep his head off the line, move towards his left, which would be away from Spence's power hand (which is his left land).
As Mikey drifts towards his left, he must be weary of Spence's right hook, especially considering Spence's right hook is in line with Mikey's head – due to the difference in height with Mikey standing 5'6" and Spence listed a little over 5'9".
Because of the height and reach disadvantages, it may be best suited for Garcia to fight on the inside. Mikey may have to force the fight regardless as it'll be hard pressed for a fighter moving up in weight to fight on the outside for 12 rounds without getting clipped. There's only so long one can fight effectively walking on a tight rope.
Garcia will have to feint his way in and mount some form of consistent jab to further establish his offense and to give Spence something to think about. It's extremely important that Garcia lands something significant to earn respect from Spence – otherwise it'll be a long (or short) night.
Win or lose Garcia's stock only increases due to the task he is faced with, due to the challenge he sought out.
"I'm here to challenge myself. He is the best. He might feel that it's an easy fight for him, that I'm too small, and that's fine. Let's get in the ring and let's go to work," said Garcia.
Visions of greatness, originally constructed as a 9 month plan, turned into a 12 month plan, due to promotional obligations, but now the fight is bigger and more anticipated than what was initially imagined.
"No one has beat 3 undefeated champions in 3 divisions within 9 months that excites me," said Garcia. The '9 months' now becomes 12 months and we have a chance of witnessing history this weekend.
What does a victory this weekend do for Garcia? Does this propel him into the discussion as an all-time great fighter? While that question may be up to debate depending on the results this weekend, victory cements Hall of Fame credentials and Pay-Per-View viability.
The recent series of moves exhibited from Garcia displays courage and professionalism for seeking the best opposition available. Also displays sharp business acumen; betting on himself (separating from Bob Arum and Top Rank) and capitalizing on his talent and maintaining self-belief.
"I've got to go in there Saturday night and show why I picked this fight. I want to make history and this is the one that will get me there."
More Columns
Mikey Garcia: Underdog? Think Again
Posted on 03/12/2019
By: Hans Themistode
Mikey Garcia is a great fighter, that much is clear. He is after all a four division champion, undefeated in 39 professional fights and a constant fixture on every pound-for-pound list. With that being said, as it stands today he is a 5-1 underdog according to most sports books for his matchup against IBF Welterweight champion Errol Spence Jr.
What does that mean exactly? Well it simply means that the smart money is on Spence to win their upcoming fight. This would be the first time in his entire career that he has gone into a fight as the perceived underdog. Forget about the sports books for a second. What are the so called experts saying? How do they feel about the fight? Search the internet for as long as you like but you will seldom find someone backing Garcia in this contest.
It's understandable. For as good as Garcia is, Spence is just as good. The only difference is that the Welterweight champion is a much bigger man. Spence is coming into this contest with a three and a half height advantage and a four inch reach advantage. Let's also not forget that Spence is quite possibly the biggest Welterweight in the entire division. To see Spence fighting at Middleweight one day would shock absolutely no one. Come fight night Garcia could be outweighed by roughly 20 pounds. Fighting a much bigger man won't be easy but it is something that Garcia has grown accustomed to. In his last contest he took on Robert Easter Jr who had a five inch height advantage and an absurd eight reach advantage. Garcia easily won by unanimous decision. What about his fights against Adrien Broner and Sergey Lipinets? In both contest Garcia was viewed as the smaller man. Each time he cruised to a decision victory. Size is important yes, but it isn't everything. Be that as it may, none of those fighters that were just named can compare to Spence and his imposing presence. There is a reason why he is regarded as the best Welterweight out there.
By simply categorizing this contest as a great little man taking on a great big man, takes away from the skill that Spence has. He is extremely talented. For him it isn't just about knocking his opponents out but also mentally wearing them down as well. His boxing ability isn't given nearly the credit that it deserves either.
Spence is an outstanding fighter but Mikey Garcia is a masterful one. Did he need to move up in weight and take this fight against Spence? Absolutely not. He could have unified his Lightweight titles with Vasiliy Lomachenko in a matchup we all would love to see. Instead, he is taking the ultimate test to leave no doubt that he is the best.
Garcia has repeatedly said that he sees something in Spence, something that he can exploit that will lead to his victory. Great fighters such as Lamont Peterson and Kell Brook couldn't find a way to get the job done and they are much bigger fighters then Garcia. Ultimately they just couldn't take the power punching that Spence possesses. Will the smaller Garcia be able to withstand it? It seems unlikely, but then again Garcia actually getting this fight with Spence was unlikely as well.
Most fighters in boxing speak about wanting to be great. Few of them actually go out there and make an attempt at it. What we will be witnessing at the AT&T Stadium on March 16, 2019 in Dallas Texas will be a true pursuit of greatness.
Everything is in Spence's favor. Height, weight, power you name it and Garcia is at a deficit come fight night but he does have an aura of invincibility surrounding him right now. One that feels as though he will pull off this massive upset.
You think Mikey Garcia is an underdog this fight? Think again.
More Columns
Mikey Garcia's Quest For Greatness
Posted on 03/11/2019
By: Sean Crose
Back, way back, in 1897, Bob Fitzimmons, a former middleweight champion, fought heavyweight champion James J Corbett for the title Corbett had won by knocking out bare knuckle great John L Sullivan. A single body shot landed under the Reno sun put Corbett down and led to Fitzimmons being crowned heavyweight champion. Many boxers – some might argue too many – have aimed for the kind of greatness Fitzimmons earned that long ago day. Some have done so organically, by steadily moving up in weight classes as time moves on, while others have engaged in considerable weight jumps.
For instance, Amir Khan jumped up from welterweight to middleweight in order to try to best Canelo Alvarez back in 2016. Although Khan did quite well for himself, a thunderous fifth round shot from the red haired star put the Englishman down and out in frightening style. A few months later, Kahn's countryman, Kell Brook, also decided to jump two weight classes in order to face then middleweight king Gennady Golovkin. Like Khan, Brook did very well for himself. He did not, however, do well enough. Like Khan before him, Brook found he couldn't get past the fifth round.
The most famous modern case of a known fighter jumping up in weight in order to attain greatness occurred in 1987 when Sugar Ray Leonard shot up to middleweight after almost three years out of the ring to outpoint iconic champ Marvin Hagler in highly controversial fashion. Mikey Garcia clearly wants to follow Leonard's lead, albeit without the controversy, when he faces welterweight star Errol Spence Jr this weekend at AT&T Stadium in Arlington, Texas for Spence's IBF welterweight title. The 39-0 Garcia is jumping up from lightweight to welterweight in order to face the 24-0 Spence, who, at nearly 5'10, is big for a welterweight to begin with.
Stepping into the ring with a man close to four inches taller than him is clearly a daunting task for Garcia. The fact that Spence is exceedingly talented, with a murderous body attack, and a high knockout ratio to boot, also stacks the odds against the California native. Yet Garcia is nothing if not an exceedingly deliberate person. Just watching him eat meals on YouTube videos is a study in deliberation. In other words, Garcia most likely wouldn't have chosen to go after Spence unless he had solid, highly convincing reasons to do so. To paraphrase Max Schmeling, Garcia most likely sees something.
It's also worth noting that Garcia, ever the professional, has teamed up with Victor Conte, to train at the nutritionist's Scientific Nutrition for Advanced Conditioning complex in California. The results certainly pass the eye test, as Garcia looks large and impressive in recent media photos. The real test, however, will occur in the ring this coming Saturday night. Fans will either witness history in the making…or witness history simply repeating itself.
More Headlines
Errol Spence vs Mikey Garcia LA Press Conf Quotes
Posted on 02/16/2019
Unbeaten welterweight world champion Errol Spence Jr. and undefeated four-division champion Mikey Garcia previewed their upcoming showdown and faced-off live on FOX at a press conference in Los Angeles Saturday as they near their battle for pound-for-pound supremacy that headlines a Premier Boxing Champions on FOX Sports Pay-Per-View event on Saturday, March 16 from AT&T Stadium in Arlington, Texas.
Spence and Garcia were joined on stage at the press conference by a living legend, Thomas "Hitman" Hearns, who won titles in five weight divisions and fought Sugar Ray Leonard in one of the most memorable welterweight fights in history.

Photo Credit: Frank Micelotta/FOX Sports
The event also featured an interview via satellite with Dallas Cowboys Owner, President and General Manager Jerry Jones, who shared his thoughts on the electrifying event coming to AT&T Stadium, before Spence and Garcia were gifted personalize Cowboys jerseys by two Dallas Cowboys cheerleaders.
Tickets for the March 16 event, which is promoted by TGB Promotions and Ringstar Sports, are on sale now, and can be purchased at SeatGeek.com, the Official Ticketing Provider of AT&T Stadium.
Also in attendance at the press conference were undefeated former 168-pound champion David Benavidez and heavyweight fan-favorite Chris Arreola, who compete on the PBC on FOX Sports Pay-Per-View undercard as Benavidez battles veteran contender J'Leon Love, while Arreola matches up against unbeaten Jean Pierre Augustin.
Here is what the press conference participants had to say Saturday from Microsoft Theater at L.A. Live:
ERROL SPENCE JR.
"I train old school so I don't worry about how Mikey is planning to get stronger at the weight. I'm not worried about it and I don't think it will make a difference in the fight. I'm just going to focus on what I have to do to be at my best.
"Size always matters, but when you get in there, at the end of the day, it's about skills and intelligence. I'm not going to rely on size. I'm going to focus on my talent. If I can roll through him, then I'll show my killer instinct and try to get him out of there. I'm going to use my ability to break him down.
"At first I thought he was just chasing my name when he was calling me out. Once it became real, I saw how serious he was. At that point I was very confident it would happen.
"I'm not the bully here because Mikey really pushed for the fight. The other champions weren't available at the time, plus Mikey is the only top fighter who called me out. I knew this was a fight I wanted.
"Mikey is undefeated, has a great skill set and has won a title at 140-pounds. I don't see him as that small a fighter. He has a technical style that's very traditional. He likes to use angles to set his opponent's up.
"We're focused on what I can do and what our game plan is. I always spar the same people no matter what because they get me into the condition I need to be in and they have me primed for any challenge.
"The welterweight division has always been one of the strongest divisions in the sport and it is like that now. We just need to fight each other. I'm ready to fight any of them. Whoever ends up on top from this group, will end being a Hall of Famer. That's how you become an all-time great.
"This is something I've been waiting for my whole life. I'm focused and prepared for this challenge. It's going to be all eyes on me and Mikey in that ring and I can't wait.
"I'm happy that someone is challenging me. I've been looking for an opponent like him. He's established himself in this sport. I'm happy to be able to take on this challenge. I'm looking for a skillful Mikey Garcia to bring the best out of me on March 16.
"My vision is that my hand will be raised in victory, whether it's a knockout or a 12-round grueling fight, I'm preparing for the best Mikey Garcia skill wise, strength wise and as far as his ring intelligence."
MIKEY GARCIA
"These are the kinds of challenges I want. I need someone like Errol Spence Jr., with his demeanor and style, to bring the best out of me. I want the world to finally see the full Mikey Garcia.
"The training that we did in the Bay Area definitely helped me. We are going up in weight and needed to do a different type of training. We wanted to make sure that we gained a little bit of mass so that I can be able to hold off Errol Spence's weight and strength.
"The key to my strength training was that we didn't want to lose my speed and explosiveness. I can see now that I'm back in sparring that I still have that speed while also gaining the muscle we had to.
"If people say Errol is bigger, that's just obvious. But who's faster? Who has better timing? There's a lot more that goes into this sport and who's going to win this particular fight.
"This has been one of the toughest camps I've ever had. We're working on a lot of different methods and techniques to be at our very best. He's going to be bigger than me on fight night, but that's part of the challenge. I've know that since the beginning and that's why we've trained the way we have.
"When I saw him fight Lamont Peterson I decided that Errol Spence Jr. was the fight I wanted one day. People tried to talk me out of it, but now they're all on board. People have now started to see what I'm going to be capable of on March 16.
"I want the best Errol Spence Jr. I know he's a great fighter with a lot of skills and talent. He hasn't needed to use all of his skills, just like me. He does everything well, but nothing spectacular. I just feel like I'm the better fighter. I think I have the advantage everywhere except maybe power, but we'll find out on fight night.
"This is history in the making. I'm trying to establish a great legacy. This is the kind of fight that I need. I know my fans are going to show up and give me a lot of support. This fight truly excites me and motivates.
"I'm not going to let this fight slip away. I'm going to establish myself as one of the best of the generation and eventually one of the best of all time.
"Even though some people believe I'm the underdog, I don't see myself that way. I'm undefeated and I think Errol knows that I pose a challenge. It's no easy task for either one of us. This is the fight that I need for my legacy."
DERRICK JAMES, Spence's Trainer
"This fight is all about the skillset, not the size. Size will come into play a little bit, but we're going to show the skillset that we have to beat this guy. That's what Errol is going to show.
"Mikey Garcia has a good technical style. But there's always a method to take down a great fighter. I think that a day like today will inspire us even more to work even harder. We can see him right in front of us. Its real and we can't wait.
"When I first saw Errol we were actually sparring each other. We started working together and I got to see him walk through guy after guy. We knew he was a great athlete, but it took time to build to where I started to realize he was something special."
ROBERT GARCIA, Garcia's Brother & Trainer
"This is a big challenge for us to go up in weight to fight the best welterweight in the world. But it's not like its' never been done before and I know Mikey has the skills and power to pull it off. That's what we're coming to Dallas to do.
"This is an opportunity for Mikey to continue building his legacy. He wants to be known as one of the greatest fighters of all time and a win over Errol Spence Jr. is a big step toward that.
"I don't think they've overlooking Mikey. "They know the talent he has. They're getting ready for a great fight like they've done before. I think they know that they're in for a real fight."
DAVID BENAVIDEZ
"I'm back here in this stage and that's all that matters. I'm living and learning. I can't wait to be in position to again fight for the world title.
'I actually sparred with J'Leon Love when I was 15-years-old. He's a great fighter who's a veteran. I'm not overlooking him. I'm training for this fight like it's a world title fight. Whatever style he comes with, I'm going to be ready for it.
"I'm better than ever. Everything has been a lesson learned. I had to sit out while I lost my spot, so now I'm more motivated than ever. This year we're leaving the past in the past and coming back stronger."
CHRIS ARREOLA
"I'm excited to be back. It was a long layoff where I spent time with my son and watched him grow. I missed that feeling of being in front of fans and getting that nervous energy right before a fight.
"I'm anticipating and I'm hoping for a rowdy crowd on March 16. There will be a lot of Spence and Garcia fans and a whole lot of great fights. Us Mexicans, we love fights.
"I know that my opponent is a southpaw and he's slick. He's going to try to out box me. I know he's not going to want to stay in my wheelhouse. I have to be in shape to go the distance and be ready for shots coming from different angles."
JERRY JONES, Dallas Cowboys Owner, President and General Manager
On hosting Spence and Garcia at separate Cowboys home games last season:
"It was just good to rub elbows with champions. I want all that they have to rub off on me and the Dallas Cowboys.
"The fact that FOX is involved and their interest in this fight is amazing. We've had great events with FOX, including the Super Bowl. Our stadium was really built for boxing. These fighters will be standing 70 feet tall suspended above the ring on the video board. It's an excellent way to feel like you're so close you're receiving the blows from these great fighters.
"We're so excited for our Mexican-American fan base. This is a great area for boxing. We endear ourselves to be involved with an event like this in anyway the Cowboys can. Especially with two great fighters like Spence and Garcia.
"I think you'll see a fight with outstanding champions involved on March 16. You don't get to see the best against the best very often. At AT&T Stadium, you'll see it in a way that can't be matched at normal sports venues. The aura of having thousands of fans like at a football game is unmatched. It's a grand experience and we're proud to be a part of boxing."
RICHARD SCHAEFER, Chairman & CEO of Ringstar Sports
"The winner of this fight will be pound-for-pound the best in the world. Everybody would agree both of these guys are near the top of that list, and I believe whoever wins will be number one. This is a coronation for who is today the king of the sport.
"Mikey Garcia is technically one of the best fighters in the world. Errol Spence Jr. is a strong, determined fighter who just wants to prove that he's the best. This fight is a chance for both guys to prove they're the best in the world."
TOM BROWN, President of TGB Promotions
"This is a true blockbuster event, worthy of this incredible press conference live on FOX. These two fighters are not only superstars of the sport, but the winner of this fight will be able to make the claim of being number one pound-for-pound.
"FOX and the Dallas Cowboys have given a tremendous amount of support to this event and we anticipate an unforgettable evening on March 16. Mikey Garcia is truly daring to be great against a fighter in Errol Spence Jr. who has established himself as the class of the 147-pound division."
More Headlines
Unbeaten Welterweight World Champion Errol Spence Jr. to Face Undefeated Four Division World Champion Mikey Garcia on PBC on FOX Sports PPV
Posted on 02/14/2019
Unbeaten IBF Welterweight World Champion Errol "The Truth" Spence Jr. defends his title against undefeated four-division champion Mikey Garcia in a highly anticipated and historic showdown for pound-for-pound supremacy that headlines a Premier Boxing Champions on FOX Sports Pay-Per-View event on Saturday, March 16 from AT&T Stadium in Arlington, Texas.
The four-fight pay-per-view card will also see unbeaten former super middleweight world champion David Benavidez taking on veteran contender J'Leon Love in a 10-round showdown, undefeated former 118-pound champion Luis Nery battling former champion McJoe Arroyo in a 10-round attraction and fan-favorite Chris "The Nightmare" Arreola facing unbeaten Jean Pierre Augustin for 10-rounds of action.
Tickets for this showdown, which is promoted by TGB Promotions and Ringstar Sports, are on sale now, and can be purchased at SeatGeek.com, the Official Ticketing Provider of AT&T Stadium.
Spence and Garcia will go face-to-face on Saturday, February 16 at a press conference in Los Angeles that will air live on FOX from the Microsoft Theater at L.A. Live in downtown Los Angeles beginning at 4:30 p.m. ET/1:30 p.m. PT. The press conference is open to ticket holders for the Leo Santa Cruz vs. Rafael Rivera featherweight championship fight.
On Tuesday, February 19, Spence and Garcia will square off at a press conference from
AT&T Stadium where they will finally go toe-to-toe on March 16.
Garcia is stepping up two weight classes from his last fight to challenge Spence for the welterweight title in Spence's backyard, not far from the Dallas suburb of DeSoto where Spence grew up a lifelong Dallas Cowboys fan. Garcia will be fighting in Texas for the ninth time as a pro and figures to be buoyed by the large contingent of Mexican and Mexican-American fans that will be in attendance.
His task has historical parallels to the paths taken by great fighters like Shane Mosley, Juan Manuel Marquez and Manny Pacquiao, who all moved up multiple weight classes to challenge all-time great welterweights. Mosley and Pacquiao were both successful in moving up from lightweight to defeat Oscar De La Hoya, while Marquez's rise to welterweight was halted in a decision loss to Floyd Mayweather.
Spence is a power-punching welterweight who has stopped his last 11 opponents heading into this intriguing matchup against the brilliant tactician that Garcia has established himself as. With a clash of two superb boxers in the prime of their careers and squarely in the top-five of the mythical pound-for-pound rankings, the winner can stake a claim as the best boxer in the sport today.
"Errol Spence Jr. vs. Mikey Garcia is a matchup of two highly-skilled and accomplished fighters in a true blockbuster showdown," said Tom Brown, President of TGB Promotions. "Fans will get to see the hometown hero Spence against the Mexican-American superstar Garcia with huge contingents of fans uplifting them to put on a performance to match the moment. Combined with a jam-packed pay-per-view undercard of action fights, this has all the makings of a once-in-a-lifetime event."
"Spence vs. Garcia is an event that transcends boxing and is a coronation that will crown the new 'King of Boxing,'" said Richard Schaefer, Chairman and CEO of Ringstar Sports. "In addition to the main event, fight fans will be treated to a spectacular night of boxing featuring three of the most exciting Mexican fighters in the sport in David Benavidez, Luis Nery and Chris Arreola. This is exactly what a pay-per-view card is and should be all about: entertainment and non-stop action from the first bell to the last!"
"We are proud to host a boxing match of this magnitude with Errol Spence Jr. and Mikey Garcia," said Dallas Cowboys Owner, President and General Manager Jerry Jones. "AT&T Stadium was built to house the greatest sporting events on the planet, and we feel we have another incredible boxing event on the horizon with this matchup in our building on March 16."
Spence (24-0, 21 KOs) is no stranger to big stadium events as he won the IBF title by traveling to England to take on then-champion Kell Brook at Bramhall Lane soccer stadium on May 27, 2017. In front of a raucous crowd of over 27,000 loyal Brook supporters, the 28-year-old Spence stopped Brook in round 11 to wrest away the title.
This will be Spence's third defense of the title. After beating Brook, he successfully defended it with an eighth-round stoppage of two-division champion Lamont Peterson and then knocked out mandatory challenger Carlos Ocampo in the first round in his last fight at Ford Center at The Star in Frisco, Texas, near his hometown of Desoto, Texas on June 16. Spence turned pro shortly after representing the U.S. at the 2012 London Olympics with much promise and rose to the championship ranks with wins over former champion Chris Algieri and veteran contenders Leonard Bundu, Alejandro Barrera and Chris van Heerden.
"I can't wait for March 16th. It doesn't get bigger than this," said Spence. "Fighting at AT&T Stadium in my hometown is a dream come true. If I beat Mikey Garcia the way I plan on beating him, I will be the guy in the sport. This is my year and Mikey isn't going to stop me. I am training like this is the biggest fight of my life and I want to put on a great show for the fans and win convincingly."
Garcia (39-0, 30 KOs) is striving to put together a legendary career and is aggressively pursuing that goal. He has won world championships at featherweight, junior lightweight, lightweight and junior welterweight. He now eyes a welterweight title against the consensus class of the division in Spence. Fighting out of Moreno Valley, California, Garcia unified the IBF and WBC Lightweight World Championships in his last bout by scoring unanimous decision victory over Robert Easter, Jr. on July 28.
The 31-year-old first reached the championship ranks by blitzing through the featherweight and junior lightweight division, defeating Orlando Salido, Juan Manuel Lopez, Roman Martinez and Juan Carlos Burgos to establish himself as a star in the sport. Garcia has been on a fast track since ending a nearly 2-1/2-year hiatus with a knockout victory over Elios Rojas in 2016. After the victory over Rojas, Garcia scored a KO victory over Dejan Zlaticanin for the WBC lightweight championship in January 2017, before defeating four-division champion Adrien Broner in July and then captured a title at 140-pounds by dropping and defeating Sergey Lipinets last March.
"In my career I've always sought to fight the best in boxing and this fight against Errol Spence Jr. is just that," said Garcia. "I want to be known as one of the all-time greats and what better way to do that than to win a welterweight title and become a five-division world champion. I have a tremendous amount of respect for Errol and what he's accomplished, but I fully expect to leave the ring at AT&T Stadium with the welterweight world title. This is a match that I've been looking forward to for a long time and I plan on giving the fans a performance they'll never forget."
The 22-year-old Benavidez (20-0, 17 KOs) became the youngest fighter to ever win a super middleweight title in 2017 when he defeated Ronald Gavril at just 20-years-old. Fighting out of Phoenix, Benavidez's older brother Jose is also a pro fighter who challenged Terrence Crawford last year. Benavidez most recently won a rematch against Gavril last February, and as WBC "Champion in Recess" he will look to reclaim his belt against the winner of the Anthony Dirrell vs. Avni Yildirim bout for the vacant title on February 23.
Born in Detroit but fighting out of Las Vegas, Love (24-2-1, 13 KOs) has long been amongst the top contenders at super middleweight and most recently lost a decision to Peter Quillin in August. The 31-year-old had been previously unbeaten in seven bouts heading into the contest against Quillin.
Currently riding a nine-fight knockout streak, Nery (28-0, 24 KOs) will look to get one step closer to a fight to regain a bantamweight title when he steps into the ring March 16. The 24-year-old from Tijuana, Mexico twice traveled to Japan and stopped Shinsuke Yamanaka in WBC title fights. In 2018 he stopped Jason Canoy and Renson Robles heading into his U.S. debut against Arroyo.
A 2008 Olympian for his home country of Puerto Rico, Arroyo (18-2. 8 KOs) captured a 115-pound championship with a technical decision over Arthur Villanueva in their 2015 clash. After dropping decisions against Rau'shee Warren and Jerwin Ancajas, the 33-year-old most recently defeated Sander Diaz last June.
An exciting brawler inside the ring, Arreola (37-5-1, 32 KOs) is well-known for challenging the best heavyweights in the sport throughout his career, and for becoming a popular attraction in and around his native Los Angeles for his fighting style and persona. The 37-year-old faced the likes of Vitali Klitschko, Tomasz Adamek, and Bermane Stiverne, before challenging Deontay Wilder for his title in 2016. After a brief retirement, Arreola returned to stop Maurenzo Smith last December.
Unbeaten and fighting out of Louisville, Augustin (17-0-1, 12 KOs) will face his toughest and most experienced test to date in Arreola. Born in Haiti, Augustin turned pro in 2014 and has steadily climbed up the heavyweight rankings.
More Headlines
Somebody's 0 Has Got to Go: The Top Three Fights Fans Want to See
Posted on 11/19/2018
By: Oliver McManus
"Somebody's 0 has got to go", it's possibly the most used phrase in modern boxing. Mind you, if David Diamante has his way it will soon become "let's nix a nil" but the premise remains the same, two unbeaten fighters putting their records on the line in, hopefully, guts-and-glory encounters.
Don't get me wrong, a loss doesn't make you a bad fighter and beating an unbeaten man doesn't, equally, make you a star player in the sport. As we've seen recently there have been a fair few damp squibs when it comes to unbeaten vs unbeaten – Andrade vs Kautondokwa, anyone?
Nonetheless there are plenty of mouth-watering fights in prospect and these are three fights I want to see, at world level, where someone's 0 has got to go…
Anthony Joshua vs Oleksandr Usyk – Heavyweight
Where better place to kick off than in the heavyweight division? Anthony Joshua has had things pretty much his own way at the top of the game since winning his first world title – sanctioned by the IBF- in 2016. Since that capitulation of Charles Martin, Joshua has fought in six world title bouts and added the WBA, WBO and IBO straps to his collection.
With a touted fight against Deontay Wilder falling by the wayside – take whoever's side you want on that thorny issue – Joshua is next out on April 13th, at Wembley, with an opponent yet to be scheduled in.
But I'll be honest, the tag of undisputed aside, I'd much rather see AJ in with the man who holds all of the cruiserweight belts and, arguably, one of the best in the world pound for pound. Usyk seems to me, and many others, the toughest challenge that Joshua can face.
Technically he is sublime and he possesses the heavyweight power required to take Joshua into deep water but, let's not forget, Usyk has amateur pedigree in the heavier division so it's not like he's inexperienced at the weight. Even having said that experience wouldn't be an issue for someone of such natural quality as Usyk for his fight IQ and ring-ability transcends weight classes.
Coming off the back of a breezy fight against Tony Bellew in which, if we're honest, he never looked out of control the natural step is for Usyk to go up to heavyweight. Joshua, we know, is searching for "legacy defining" fights and a bout against Oleksandr Usyk is about as big as they come.
The fight seems the most realistic, out of all the big heavyweight contests, with Eddie Hearn taking an active involvement in the promotion of the Ukrainian powerhouse so, fingers crossed, we could see a blockbuster event next year.
Winner of Errol Spence Jnr and Mikey Garcia vs Terence Crawford – Welterweight
Announced last week is the fight that, if we're honest, made no real sense. Mikey Garcia was the man we all wanted to see fight Vasyl Lomachenko and Errol Spence was the champion looking to unify with Terrence Crawford.
The IBF Welterweight title will be on line come March 16th with Garcia looking to become a five weight champion in his 40th fight. A frighteningly skilled boxer, the California native has continually proved his credentials with a frightening knockout power.
In his last three fights Garcia has been extended the distance but has boxed with class throughout the 36 rounds, controlling the pace of the fight and manouvering his way out of danger with a comprehensive ease.
Errol Spence Jnr goes into the bout with an obvious weight advantage – fighting 12lbs heavier than the division in which Garcia actively holds a world title. 2 years the younger man, Spence burst onto the scene in 2016 with knockout victories over Chris Algieri and Leonard Bundu.
Having captured the IBF crown with a ferocious victory against Kell Brook, in Sheffield, the Texas-man has defended the belt twice in equally terrifying fashion. A non-stop work rate with continual punch output, if you let the champion unfurl his hands then you're going to be in trouble.
And whilst the question of weight will loom over the bout until fight night, Garcia is a consummate professional and an outstanding athlete. For a man trying to prove his ability in the welterweight division, there could be no better way to silence the critics than claiming a world title in your first fight so that's where Terence Crawford comes into play.
Errol Spence is the man that people wanted to see in a unification class with Bud, they would produce a scintillating fight. If Mikey Garcia is able to overcome such a challenge then he will have instantaneously justified getting a fight with the WBO champion.
All roads lead to unification, or so they… bring it on!
Artur Beterbiev vs Dmitry Bivol – Light Heavyweight
We'll deal with the younger boxer first in Dmitry Bivol who ticked over towards the back of 2014 with a Bronze Medal at the 2008 Youth World Championships and a Gold Medal at the 2013 World Combat Games. A two time Russian national champion with a record of 268-15, his amateur pedigree was impressive but paled in comparison to his counterpart.
As a professional, though, the 27 year old really turned up the heat by claiming the first, major, belt of his career in just his fifth fight. The knockout power we all enjoy was evident from the first second of his debut but, with that, he'd find opponents looking to hold and just survive through the early phases. Not that that mattered, Bivol has always found ways of punishing his opponent.
Even when he has been stretched the distance – three times in 14 fights – the Kyrgyzstan-born man has always looked in complete control with an array of power punches as well as technical skill. Of course we'll all remember his fierce one-punch knockout over, admittedly over-matched, Trent Broadhurst that saw Bivol claimed champion.
Successful defences against Sullivan Barrera and Isaac Chilemba have followed – he next fights Jean Pascal on the 24th – but surely the Russian will be eying up the options for unification come the turn of the year.
Beterbiev, on the other hand, turned pro in the middle of 2013 and initially built up a strong following in Canada – the elite amateur (World Champion & runner up, two-time European champion) had moved to Montreal in order to purse his professional ambitions.
At 5 and 0 he stepped up to face Tavoris Cloud – a former IBF champion – and dealt with the threat of the American, coming off a world title loss, in convincing fashion. The momentum from this bout seemed to follow as Beterbiev looked to fight better opponents at every opportunity possible.
A refreshing attitude of "fight who's in front of me and knock them out" has ensured success with all thirteen of his wins coming via an early stoppage. A grizzly fighter, that's the best way to describe it, Beterbiev never looks the fastest of opponents but, boy, does he have vicious punch power.
Typically standing with his hands at shoulder level, the 33 year old stands ready to pounce and is mature enough not to go out all-guns-blazing. The IBF champion won his title against Enrico Koelling last November and, in a fight that ended in the 12th, boxed patiently and calmly to do so.
Two unbeaten Russian powerhouses, slugging it out to unify light heavyweight world titles… what more could you ask for?
More Columns
Mikey Garcia Vacates IBF Lightweight Title; Richard Commey To Vie For Vacant Belt
Posted on 10/30/2018
By Jake Donovan
For the second time in as many fights, Mikey Garcia has elected to vacate an alphabet title in pursuit of bigger game.
The unbeaten lightweight titlist and pound-for-pound entrant has agreed to relinquish his International Boxing Federation (IBF) lightweight title in lieu of satisfying a mandatory title defense versus Richard Commey.

Photo Credit: Mikey Garcia Twitter Account
IBF spokesperson informed BoxingInsider.com that Garcia had formally notified the New Jersey-based sanctioning body of his decision, confirming a news story first reported by ESPN.com senior writer Dan Rafael.
The move comes ahead of a second ordered purse bid between Garcia and Commey due to defaulting on a previously reached verbal agreement.
Garcia (39-0, 30KOs) inherited the mandatory challenge following his points win over previously unbeaten Robert Easter Jr. in their unification bout this past July. Both boxers entered the contest with the understanding that the winner would be immediately ordered to next face Commey, with the IBF granting Easter Jr. such an exception in order to pursue the aforementioned title unification clash.
With Garcia scoring a landslide decision, he was on the hook to satisfy the overdue mandatory title defense which was ordered by the IBF on August 1. The first ordered purse bid was canceled after Richard Schaefer (representing Garcia) and Lou DiBella (Commey's promoter) informed the IBF and various media outlets—including BoxingInsider.com—at the time that a verbal agreement had been reached.
However, Commey was the only party to send back a signed contract. When Garcia failed to do so within the 15-day period assigned by the IBF, the agreement was considered null and void with a new purse bid hearing scheduled for Tuesday.
By that point, speculation had run rampant that California's Garcia—who has won titles in four weight divisions—would be moving up to welterweight in pursuit of a challenge versus unbeaten Texas native Errol Spence for his welterweight title. The matchup had been rumored for several weeks, but never evolving past casual conversation.
Because the mandatory was overdue, Garcia could not file for an exception which factored into his opting to vacate in lieu of being stripped for the title.
Commey (27-2, 24KOs) will now make his second attempt at a lightweight title, both coming in vacant title fights. His first bid ended just short, going tooth and nail with Easter Jr. in dropping a competitive decision in their Sept. '16 shootout. The Ghana-bred boxer was similarly edged out in a title eliminator just three months later, losing a split decision to Denis Shafikov.
Three straight wins have followed, including 6th round knockout of previously unbeaten Alejandro Luna in their final eliminator this past March. The bout took place on the Showtime-televised undercard to Garcia's 140-pound championship winning effort over Sergey Lipinets—interestingly with Garcia vacating the bout soon thereafter as he opted to return to the 135-pound division.
His drop back down in weight turned out to be for just one night, at least for now—a familiar pattern since his return the sport in 2016 following a 30-month forced hiatus.
All five of Garcia's bouts in his second career have taken place between 135-140 pounds, although barely staying in the same place for very long. His 3rd round knockout of then-undefeated Dejan Zlaticanin to win a lightweight title in Jan. '17 was followed by a pair of 140-pound bouts, scoring a points win over Adrien Broner last July and then Lipinets.
In his pursuit of Spence and a title in a fifth weight class, Garcia—who spent the first eight years of his career fighting at 126 and 130—would be making his welterweight debut. While he still holds a lightweight title, that reign could too be in jeopardy. Still awaiting the 30-year old is a mandatory title defense versus Luke Campbell, who earned his second title crack following a decision victory over Yvan Mendy in September to avenge his lone defeat.
Meanwhile, Commey will soon enter negotiations with the next leading available contender for the IBF lightweight title. The current next highest-rated lightweight is Russia's Isa Chaniev (13-1, 6KOs), who has won three straight including a career-best decision win over former lightweight titlist Ismael Barroso this past May in Riga, Latvia.
More Headlines