Posted on 10/09/2023
By: Sean Crose
Noted Terence Crawford trainer Brian "BoMac" McIntyre is now a free man. He had been in the custody of British authorities after being caught with a firearm at Manchester airport after his fighter, Chris Eubank, defeated Liam Smith back in September. "The alarm was raised" wrote Sky Sports at the time, "when UK Border Force intercepted baggage, after a scan allegedly showed a weapon, along with a magazine and ammunition contained within it." BoMac ended up being charged with 'possession of a firearm' as well as "possession of ammunition for a firearm without a certificate." The famed corner man remained in custody until his court date on Monday.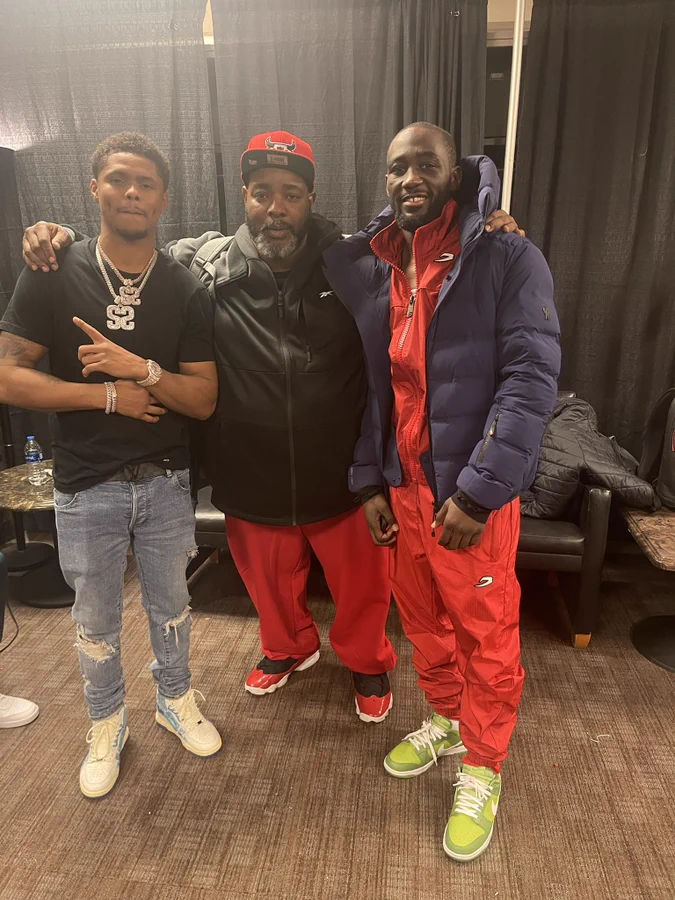 Long story short – BoMac went ahead and pleaded guilty to the charges at Manchester Crown Court on Monday and was given 20 month suspended sentence. As talkSPORT states: "There is a statutory five-year prison sentence for gun possession charges, however this can be waived under due to exceptional mitigating circumstances." The British legal system clearly felt there were mitigating circumstances in BoMac's case, as the famed trainer was able to walk out of the courtroom and out of custody. The 53 year old is now able to return to the United States.
Judge Nicholas Dean, who sentenced BoMac on Monday, made it clear that he didn't think the cornerman was a legitimate threat. Describing BoMac as a "thoroughly good man," Dean went on to say that "this is manifestly and obviously a case where it is appropriate to suspend the sentence." Sure enough, numerous individuals stepped forward to attest to BoMac's decency. One of those who showed up to defend BoMac was his top fighter, Crawford. What's more, Sports Illustrated has reported that Crawford's former promoter, Top Rank honcho Bob Arum, sent a letter on BoMac's behalf, as well.
The truth is that BoMac made out quite well for himself on Monday. Indeed, the man could have been sentenced to half a decade in jail. Instead, he was allowed to return home to Omaha, Nebraska. Aside from his arrest and time in custody, BoMac has been having some year. On top of Eubank besting Lee in September, BoMac also led Crawford to defeat fellow welterweight titlist Errol Spence in grand fashion last summer when the two champions met in a genuine megabout. With a rematch with Spence appearing on Crawford's horizon, it's no doubt a load off Crawford's mind that his trainer will be back in his corner rather than behind bars in Great Britain.