Posted on 11/13/2023
By: Sean Crose
"I think that Tyson Fury underestimated Francis Ngannou," WBA, WBO and IBF heavyweight titlist Oleksandr Usyk has said, via SkySports. "He will be different with me. I think he will make some conclusions after his last fight." Usyk is said to be facing fellow heavyweight titlist Fury in February. It's a highly anticipated fight, but after facing UFC legend Francis Ngannou, some of the shine has come off Fury's reputation. For Ngannou looked quite good during the ten round affair against Fury, even dropping the man to the mat at one point. Fury got up and eventually pulled out the win, but barely getting past a mixed martial artist in that mixed martial artist's boxing debut is not a good look.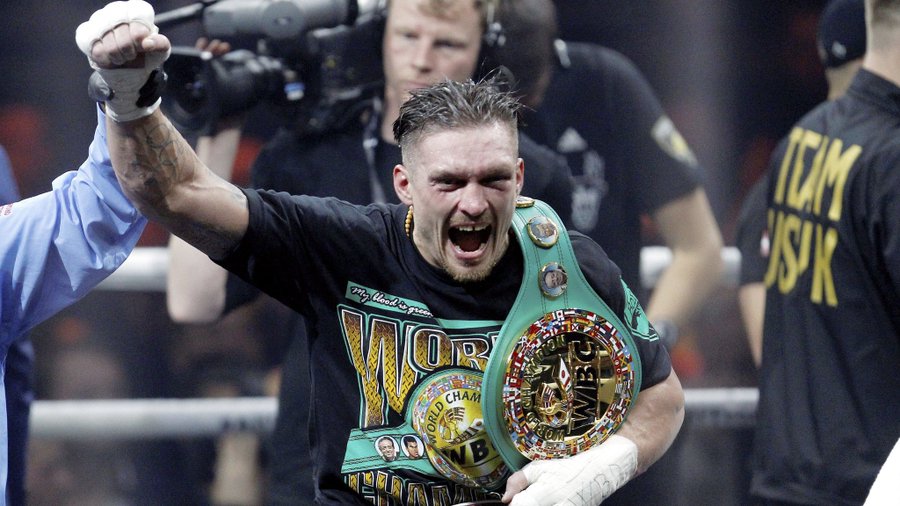 Usyk however, clearly thinks Fury simply had an off night thanks to opting to face Ngannou while not being properly prepared, (either mentally, physically, or both). In other words, Usyk is expecting a far better Fury when he finally faces off against his arch rival in the ring. "But again," he adds I absolutely don't care about how he'll behave. What I care for is how I will behave." With that in mind, Usyk admitted that even he himself felt Ngannou did far better than expected against Fury. "Ngannou did a good job in the gym," Usyk said, "then showed a good level on the ring. Very few people believed in Ngannou. Even when I was asked about him I replied that he's not enough."
Still, Usyk is now focusing completely on Fury, who – when looking good – appears to be almost sublime in the ring. "He is big, complicated, strong," said Usyk, "but, I am slightly smaller, and I have an incredible motivation, and I'm hungry for boxing. I'm not motivated by money." Usyk went on to indicate that for him, it's all about the glory. Money may be great, but earning the undisputed heavyweight championship of the world would be even greater. "I don't care about material things," he said. "I care for the path I follow. I was (fighting for) this for 20 years. And I think that in February, we'll hear the bell." Here's hoping. Fans have been pining for an undisputed heavyweight title fight for years now themselves. To have it finally come to fruition would be very good news for the sport indeed.
The question now, perhaps, is whether or not Fury will be able to look his best when he faces Usyk. Was the Ngannou fight an anomaly? Or did Fury take it lightly? Or – gasp – has the man simply run out of steam after a long and often difficult career? The answers may well be right around the corner.