Posted on 08/26/2023
By: Sean Crose
Things got interesting this evening in Poland. Although favored IBF, WBA, and WBO heavyweight champion Oleksandr Usyk defeated British contender Daniel Dubois, as expected, things ended up being rather controversial due to a fifth round shot which was either a low blow or a perfect body punch, depending on how you look at it. While there's little doubt the 21-0 Usyk was doing well at Wroclaw's epynonomously named Stadion, the 19-2 Dubois was having his moments. A proficient body puncher, the underdog set Usyk to the mat in round five. The referee ruled that Usyk was dropped by a body blow. Fair enough. That, however, wasn't the end of things.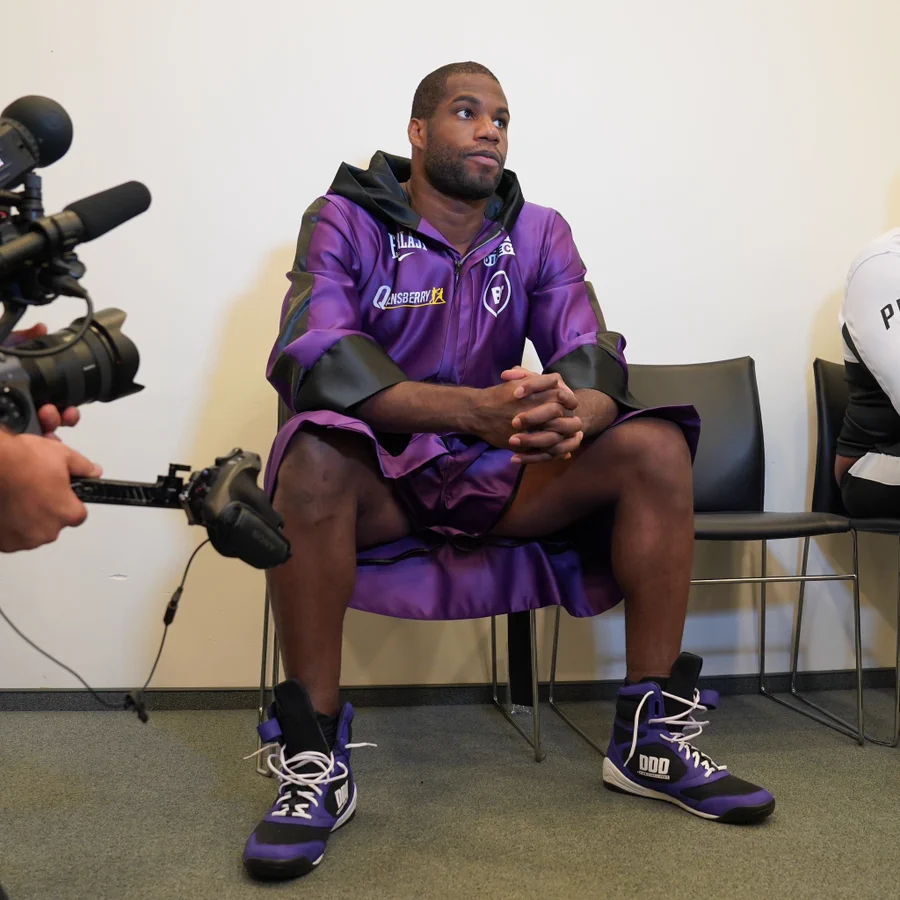 Indicating he was ready to continue fighting after having gotten back to his feet, Usyk was subsequently informed by the referee that he was going to take some more time to recuperate before returning to the fight. To say things were strange would be an understatement. First off, the blow from Dubois seemed to have at least partially landed on Usyk's beltline. The low blow ruling, however, could be open for debate. The fact that the referee literally kept Usyk from returning to action was unquestionably odd. It also helped transform the fight into something controversial.
Still, there was no denying that Usyk was able to break down his man afterward. Towards the end of the eighth, Dubois was put to the mat. He was able to get up and survive the round, but it was only a matter of time. Indeed, the fight didn't make it past the ninth round as a nearly perfect left put the impressive challenger down and out. Now comes the controversy and repercussions. Should the referee have ruled the fifth round shot to the body a low blow? And what was with that extended recess? It may not be easy, or even possible, to find answers, but there's no doubt the questions will keep being raised.
"I didn't think it was a low blow," Dubois claimed afterward, "and I've been cheated out of victory."