Posted on 07/15/2023
By: Sean Crose
Undisputed super featherweight champion Alycia Baumgardner sought to avenge her only career loss on Saturday night in front of a hometown Detroit crowd. The 14-1 Baumgardner's opponent was the 14-2 Christina Linardatou, who had previously defeated Baumgardner via split decision back in 2018. Saturday's match, which was broadcast live on DAZN, was scheduled for ten rounds.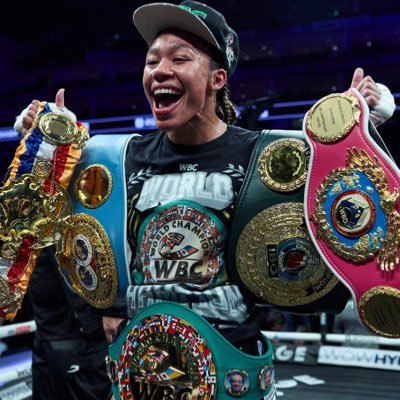 Baumgardner looked exceedingly confident entering the ring then spent much of the first employing an effective jab before putting her punches together in the final thirty seconds. Linardatou clearly had trouble getting through the champion's jab in the second while Baumgardner continued to put her punches together at times.
Linardatou applied pressure in the third and was able to land well to the body. The challenger did good, aggressive work in the fourth, though Baumgardner was able to briefly hurt the challenger. The fifth turned into something of a slugfest, with both women trading leather. It was interesting to watch and difficult to score. Linardatou went on to have an excellent sixth, pressing the action and landing well.
Baumgardner went on to have a very strong seventh, one which saw her once again hurt the challenger. When Baumgardner was able to plant her feet, her punches would dominate. The fight might have ultimately gone on to being a story Linardatou's aggression. If she couldn't use it effectively, she might be able to pull out the win.
Baumgardner hurt the challenger yet again in the eighth. It was a tough, gritty fight, but the champion might have been starting to pull away. Linardatou had no quit in her, but by the end of the ninth, it was clear the clock was running down. With that being said, Linardatou had a strong tenth for herself. It wasn't enough, however.
Baumgardner was able to avenge her only loss, courtesy a unanimous decision nod from the judges.