Posted on 09/28/2023
By: Sean Crose
This Saturday night, two of the top boxers in the world will square off in Los Vegas to fight not only for titles, but for enormous accolades. Those accolades will be well deserved. For Canelo Alvarez and Jermell Charlo's careers will never be the same after their scheduled twelve round pay per view battle comes to an end this weekend. Should Canelo win and win impressively, he will be seen as a rejuvenated power player who once again sits comfortably on the pound for pound lists of many. Should Charlo pull off the upset, he will be nothing less than the toast of combat sports.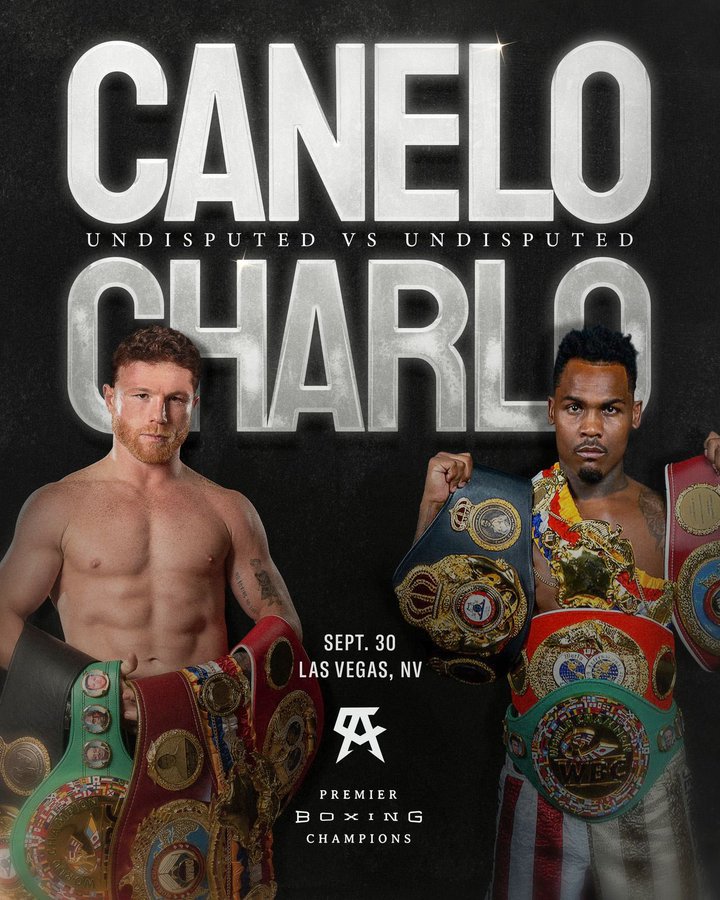 And sure enough, people are giving Charlo a chance. That's part of what makes this fight so intriguing. Canelo, for those who don't know, is the undisputed super middleweight champion of the world. Charlo, on the other hand, is the undisputed junior middleweight champion of the world. Undisputed versus undisputed is nothing short of intriguing matchmaking. Throw in the fact that Canelo is the naturally bigger of the two men while at the same time being seen by many as being on a downward spiral and the interest level rises to eleven.
At least that's the case with serious fight fans. The problem, of course, is boxing isn't a sport that's taken entirely seriously at the moment. Fans can blame the likes of Tyson Fury and Jake Paul for that. No matter. This has still been a good year for the die hards, with Gervonta Davis-Ryan Garcia, Terence Crawford-Errol Spence, and now Canelo-Charlo just hours away. And it's the die hards who this fight is for. Don't expect a pay per view blockbuster. Expect an intriguing fight for those who know and appreciate the sport. Besides, there's enough people interested enough for both fighters to be exceedingly well paid.
The question now is how will the fight play out? Jermell is extremely skilled and, yes, hard hitting. Canelo, on the other hand, can cut off the ring like it's no one's business. Furthermore, the power of Canelo's body shots can border on frightening. There are those recent performances, however. After losing a light heavyweight title fight to Dmitry Bivol not all that long ago, Canelo hasn't exactly impressed in his two follow up matches. Things can all change on a dime Saturday, though. Either that, or the red haired star can find himself congratulating his conqueror while wondering what to do next. Boxing is a sport of big stakes, after all, and the stakes will certainly be big for Canelo and Charlo this weekend.