Posted on 10/12/2023
By: Sean Crose
"He's a great fighter," undefeated super middleweight contender David Benavidez said of fellow undefeated super middleweight contender Demetrius Andrade during a Thursday press conference, "and a lot of people have been ducking him for a long time." Don't count Benavidez among their number. He'll be facing technical master Andrade on November 25th in a pay per view event. With a possible title fight with Canelo Alvarez on the line this throwdown will be a serious affair for both Benavidez and Andrade. Not that that the fighters aren't grateful for their Thanksgiving weekend bout.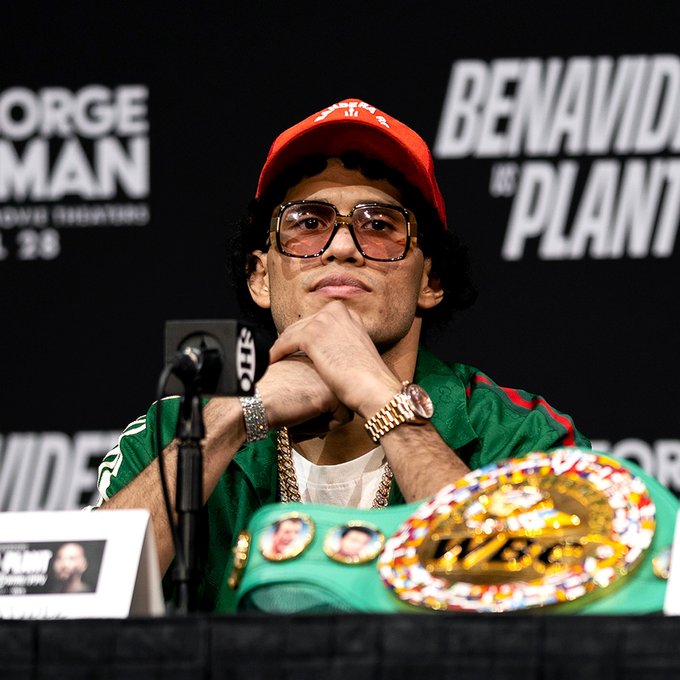 "I'm really excited to come back again," said Benavidez, "and fight on pay-per-view," Indeed, one of the things that makes this matchup is exciting is the fact that it will be a clash of styles. "Andrade is a slick fighter," Benavidez continued, "but I'm the bigger, stronger and better boxer. I know the kind of fight that fans expect from me, so I'm putting in the work every day so that I can step into the ring on November 25 and go for the knockout. I'm coming to show everyone why I'm 'El Monstruo' at 168 pounds."
Andrade appeared rather pumped for the fight, as well. "I'm having a great training camp," the Rhode Islander said, "and I can't wait for November 25." Like the 27-0 Benavidez, the 32-0, Andrade is taking matters with the utmost seriousness. "I expect myself and David Benavidez to bring our best on fight night," Andrade said, "and give the fans a memorable matchup. I have the tools and ability to beat anybody, and I'll win this fight because of the confidence I have in my skills." Although people are exhausted with the pay per view events that dominate boxing, there's no denying that this is one of the better matchups in a very good year for the sport.
*Photo: Premier Boxing Champions