Posted on 07/29/2023
By: Sean Crose
Future Hall of Famer Nonito Donaire, 42-7, battled the 27-3-5 Alexandro Santiago for the WBC bantamweight title Saturday night at the T-Mobile Arena in Las Vegas. The bout was scheduled for 12. Both men were active in the first. Donaire pushed the action and Santiago showed he wasn't afraid to pull the trigger. Donaire had a solid second, but Santiago took the fight to the former champion by the end of the round.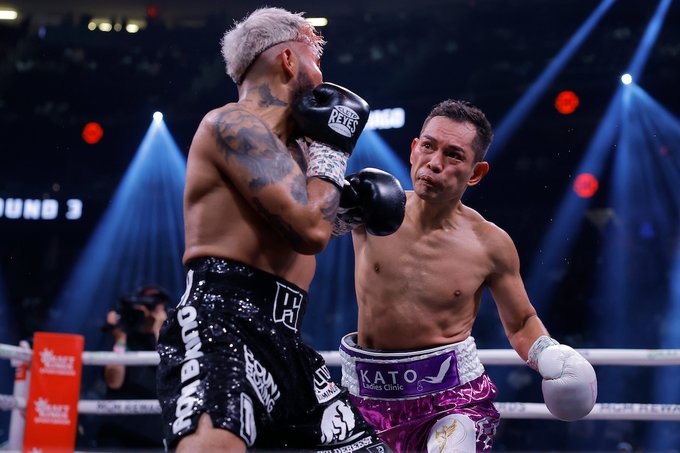 Donair landed hard on his man in the first half of the third, causing blood to run down Santiago's face. To is credit, however, Santiago was able to get through the round. By the fourth, it was Donaire whose face was showing wear and tear. With that in mind, he still appeared in control. The fifth round was tight. Donaire was not going to be able to walk through Santiago, who was proving himself to be quite determined.
Indeed, Santiago continued to fight well against Donaire in the sixth. Santiago put his punches together quite well in the seventh. This was followed by a fairly nasty head cut. Donaire looked a bit hesitant to act in the eighth. In his fifth decade, the man was starting to show his age. By the end of the eighth it looked as if Santiago might be breaking the former champion down. Sure enough, Santiago chopped away at Donaire in the ninth. To his credit, however, Donaire fought back gamely.
Still, there was an argument to be made that Donaire was letting the fight slip by during the tenth and eleventh rounds. It was clear by the twelfth and final round that Donaire needed a knockout to win. He was unable to get score one. Santiago won the fight, and the WBC title, via hard earned unanimous decision.