Posted on 10/22/2023
By: Sean Crose
The 47-8 Jorge Linares travelled to Liverpool to battle the 27-1 Jack Catterall in a junior welterweight affair scheduled for 12 rounds. Linares may have held numerous world titles throughout the course of his stellar career, but the consensus was the man had seen better days in the ring when he slipped through the ropes to face the younger Catterall on Saturday.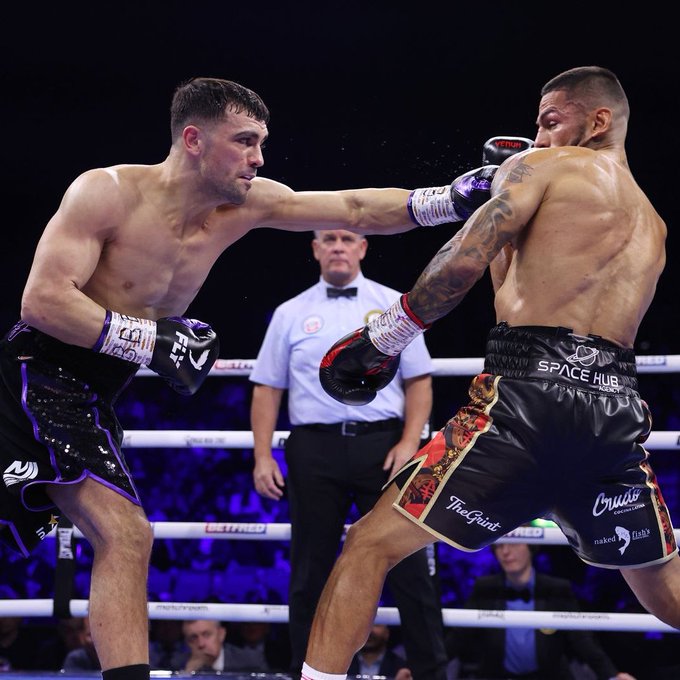 The first belonged to Catterall, as did the second, which saw the Englishman appear to be confident and in control of the ring. Linares had no answer for Catterall's pawing jab in the third. Still, Linares kept trying to get in on his man in the fourth. Catterall went on to toss off a solid combination in the fifth. He then hurt Linares later in the round, but Linares was able to survive the chapter. The truth was that the sixth was uneventful, but Catterall was fighting smart, keeping his man at bay with his southpaw jab.
Linares began trying to turn up the pressure in the seventh, with some success. In the eighth, however, he looked like a man who knew he was defeated. Still, being a consummate professional, the former world titlist kept trying to work his way through Catterall's offense. Catterall continued to maintain range in the ninth. The tenth was essentially a replay of the nine previous rounds. The penultimate round saw Linares fighting as gamely as he had since the opening bell – to little effect. Linares clearly needed a knockout to win in the twelfth.
He didn't get one. Catterall walked out of the ring with a unanimous decision win to add to his resume.