Posted on 09/13/2023
By: Sean Crose
First things first – this piece most distinctly does NOT pertain to fighters who have been largely inactive due to matters beyond their control. There are such fighters out there, after all…but not that many. The truth is that Keith Thurman, Danny Garcia, Andy Ruiz, Deontay Wilder and yes, Tyson Fury, are not – or haven't been – facing solid competition as frequently as they should. And honestly? At least a few of them may have valid excuses for nor doing so. Not all of them do, though. Everyone knows that. Everyone is also becoming aware of the fact that these individuals risk fading from prominence….if they haven't faded already.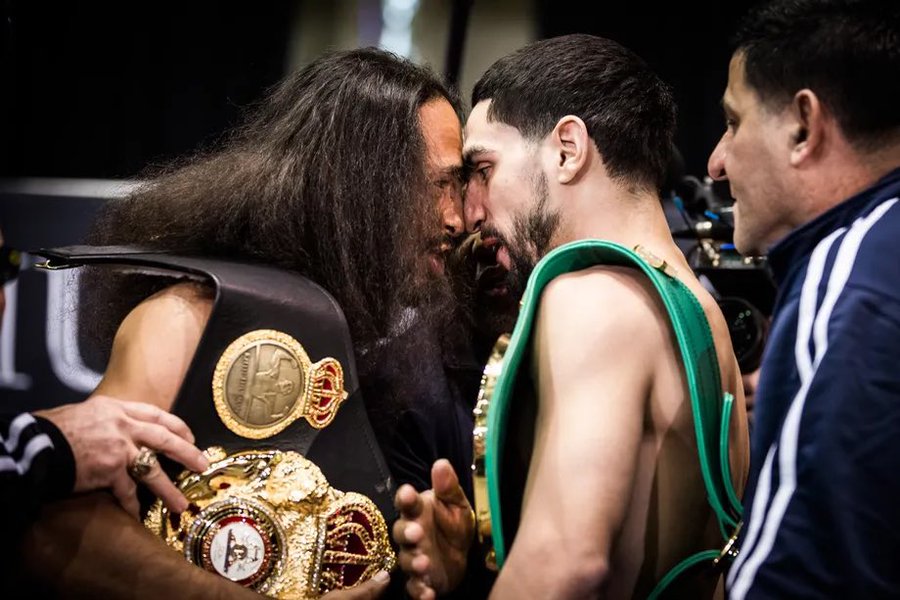 Terence Crawford, the undisputed welterweight champion of the world, who has certainly NOT been inactive, recently unloaded on Thurman and Garcia via twitter. "@DannySwift you @keithfthurmanjr will never and I mean never get a shot at the top dog and that's me," he tweeted. "Y'all hoe assess didn't want no smoke when I wanted to fight member. Now y'all want to fight so bad go keep fighting each other like b4." The post may be bitter and vulgar but it clearly indicates that Crawford wants to separate himself from the likes of Garcia, who has fought five times in the past five years, and Thurman, who has fought three times in the last five years.
Not that Thurman and Garcia aren't – or weren't – excellent fighters with impressive resumes. They are/were. They're just semi-retired, part time boxers. Will either man ever fight again? They themselves might not even know…but they're far from the only examples of inactivity. Former WBA, IBF, and WBO heavyweight titlist Ruiz hasn't fought in a year. Former WBC heavyweight champion Wilder hasn't fought since last November, while current WBC heavyweight champion Fury, who hasn't fought since last December, has opted to have a novelty bout this fall with UFC great Francis Ngannou rather than face a top contender.
What's more, Fury has reportedly indicated that he no longer has interest in facing high level competition. Part of the reason is undoubtedly that the money from novelty fights is simply too good. Now, Fury is known to shoot off his mouth, so no one can really know when he's serious and when he's just blowing smoke. The truth, though, is that Fury's attitude (if it truly is his attitude) is indicative of a bigger longtime problem in boxing. "I'm rich bro," Garcia responded to Crawford's posts. "i don't need to fight you. i been making millions. Plus i ain't tryna pay all those sanction fees. I can use some of that money to buy more real estate." Although Garcia may have been stinging from Crawford's initial comments, his words are indicative of a shallowness which has permeated through the sport of boxing for the last decade or so.
Garcia, however, isn't a major player anymore. And Thurman arguably isn't, either. Ruiz, Wilder, and Fury may soon find themselves marginalized, as well. If glory counts for nothing among some fighters, then so be it – but memories of their skills will someday fade as quickly as ice on a hot sidewalk. And it will all be on them. In the meantime, a new breed of notable fighters are working their way through the ranks. Tick-tock.