Posted on 11/17/2023
By: Sean Crose
Let's face facts, it was not a good fight. Indeed, it may well have been the worst fight I've ever seen and I've been a fan since the late 70s. Yes, Thursday night's WBC lightweight championship bout between Shakur Stevenson and Edwin De Los Santos really was that bad. Neither man threw many punches. What's more, the popular Stevenson didn't seem interested in throwing many punches. His decision to fight on autopilot in front of a booing audience before ESPN cameras may well damage his overall reputation significantly. That might seem draconian, but it is what it is. Stevenson won fair and square, but if that's how he wants to fight, no one will want to watch.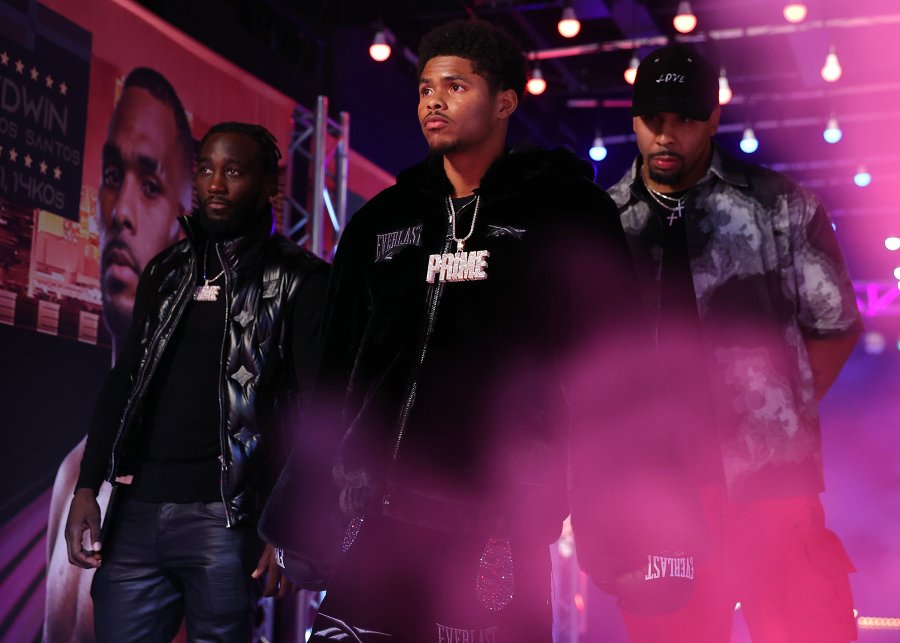 It's a tough situation to be in, frankly. A boxer's job is to win while trying not to get hurt. No one needs to be reminded of what a dangerous sport that is, so it's hard to fault a fighter for playing it safe. On the other hand, playing it safe is not always appealing to an audience. Floyd Mayweather could pull it off. Pernell Whitaker could pull it off. Willie Pep could pull it off. They, however, may be about it. Muhammad Ali and Ray Leonard, after all, were able to turn out the lights as well as engage in slick fighting. The same goes for Ray Robinson.
And Stevenson is left with a choice. Should he continue to engage in sleep inducing fights, even occasionally, he can say good by to being a big name. That would admittedly be unfortunate, as the man is a world class talent, but no one is going to watch another outing like the one they did on Thursday evening. With that being said, Stevenson himself has referred to his "bad performance" on Thursday, so it's obvious even he wasn't satisfied with his work. The thing for the New Jersey native to do now (if he wants to be a popular ring attraction) is to get back in the ring soon, not in six months. Soon. The quicker people forget about this last bout, the better for his career.
One more quick note – Stevenson wasn't alone in lulling everyone to sleep on Thursday. De Los Santos certainly wasn't engaging in a Tysonesque performance. Even more troubling, ESPN decided to wait until midnight on the east coast to get Stevenson-De Los Santos started. Like Stevenson, ESPN has a choice on where they want to go moving forward. Without a good excuse, there's no good reason to keep fans up until midnight in order for them to hear the sound of the opening bell of a main event.