Posted on 11/16/2023
By: Sean Crose
And so it looks like the fight is actually going to happen after all. Provided things aren't interrupted by an injury or some form of weirdness, WBC and lineal heavyweight champion Tyson Fury will be taking on WBO, WBA, and IBF heavyweight champion Oleksandr Usyk in a fight for all the heavyweight marbles February 17th in Saudi Arabia. During an official press announcement in London on Thursday, both Fury and Usyk stood face to face for the media after some verbal sparring, mostly instigated by Fury. "Let's just put it in a nutshell," Fury said to Usyk at one point, "you're fucked." Usyk, cool and professional as always didn't seem particularly moved by Fury's attempted bullying.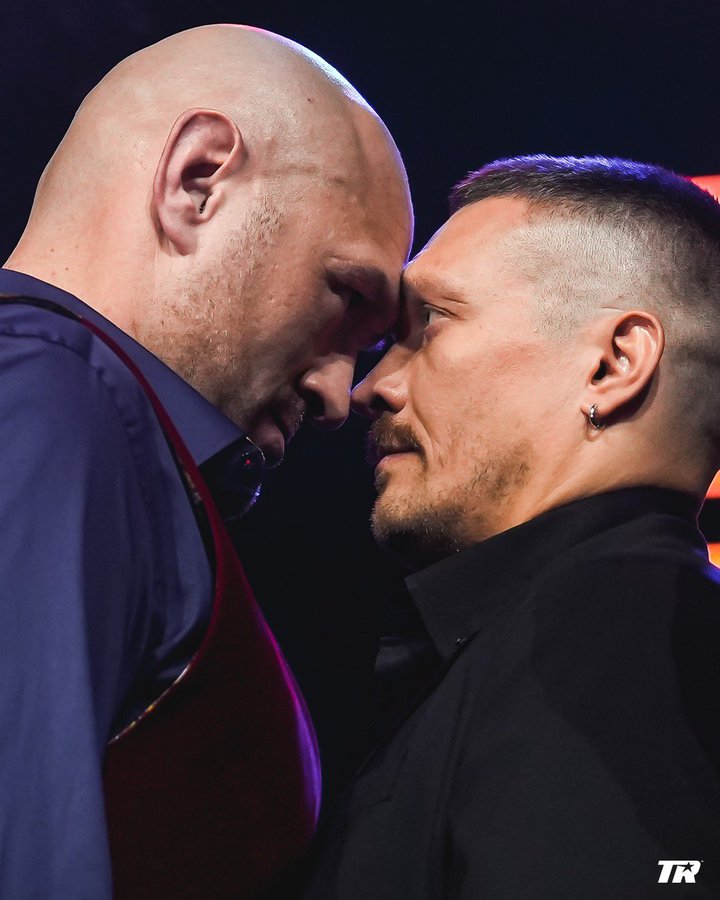 "I'll speak in the ring," the undefeated Ukrainian titlist said. Usyk did, however, bring up the fact that Fury didn't look too well after his controversial fight with UFC great Francis Ngannou, at least in comparison to other times he'd been face to face with Fury. "The last time he was exhausted," Usyk said. The truth is that there's no telling how Fury will look by fight night. He clearly didn't impress against Usyk, though he won the fight. The towering Englishman has also indicated he doesn't think being an undisputed world champion is all that big of a deal.
'I've already done it. I did it when I beat Klitschko," the Daily Mail reports Fury as saying. "I won all the belts. I won the WBC after that so I've won every belt there is to win, including Ring Magazine's, WBO and all of those other belts. I've already had them." Fury also told the Mail he's been slacking since the Ngannou fight.  'I've just been doing what I usually do," he said. "Drinking, eating shit, not training, do what I usually do. You know me. Still the same old G.'" Of course Fury then essentially stated the opposite.
'I'm always in camp," he said. "I'm always training. it's no big thing. It's a boxing fight, I've had plenty of them before." Although he may seem easy going about his upcoming battle with Usyk, there's little doubt Usyk will be laser focused leading up to the bout. Then again, Fury may be, as well. The man's not afraid to toss off verbal smoke screens, after all – and this will be the biggest fight of his career. After the conference had ended, the two fighters stood face to face, with Fury appearing significantly larger than his fellow titlist.